Vote Now on the 2023 Defender Service Awards Finalists
The top nonprofits win a customized Land Rover Defender 130 and a pile of cash. Cast your vote starting on September 15 to help choose this year's winners.
Ready to play your part in making the world a better place? This year's Defender Service Awards, which reward nonprofit organizations doing critical work in their communities, was the most competitive yet. But the judges have narrowed the hundreds of applicants to just 25 top contenders, and now you can help choose the winners. For these finalists—all small nonprofits—there's a lot at stake. Five category winners will each receive a customized Land Rover Defender 130, as well as a $25,000 cash prize from their category sponsor. (Outside is sponsoring the Outdoor Accessibility and Education category this year.) All finalists will each get an additional cash prize from CHASE ($5,000) and Warner Bros. Discovery ($2,500).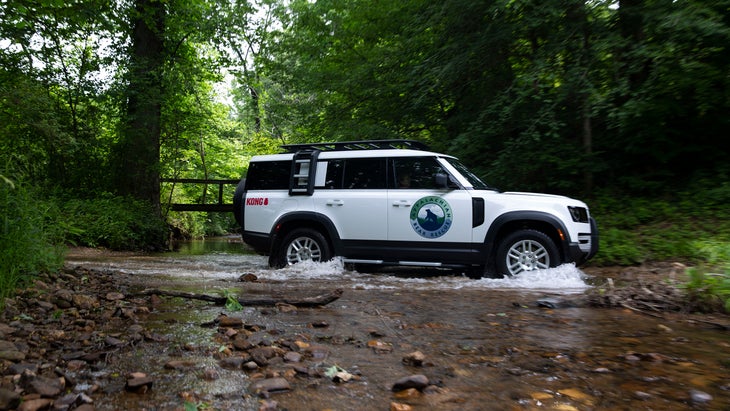 Plus, a sixth category has been added to the 2023 Defender Service Awards: 2021 and 2022 Defender Service Awards Honorees. More than 20 previous awards finalists have entered this category for consideration. Their heroism and service to their communities is commendable, and now they have a second chance at winning a new Defender 130.
So, how will Land Rover determine the winners? That's the catch: it won't. You will. Starting September 15, the 2023 finalists will go head-to-head in an intense round of public voting. Get to know the finalists below as they rally their supporters to the cause, and then cast your vote once a day until October 4 to help your favorite nonprofit win it all.
Why a Land Rover Defender 130?
When you have a big mission and a tiny staff, making time for fundraising isn't easy. But while most nonprofit groups become skilled at making do, many still lack the tools to truly maximize their impact. For some groups, the biggest missing piece is financial backing or costly equipment, like a capable four-wheel-drive vehicle. 
To provide reliable vehicle access to nonprofits in need, Land Rover launched its annual Defender Service Awards in 2021. Over the past three years, Land Rover has identified dozens of hardworking nonprofits and distributed tens of thousands of dollars in financial support. Each category winner also receives a brand-new, custom Land Rover Defender 130. With high clearance, four-wheel drive, seating for eight volunteers, and a spacious cargo area, the Defender 130 is one of the best tools for community outreach in any terrain. Past winners have used their Defenders for everything from releasing sea turtles to rescuing lost hikers to delivering food to disaster sites.
Meet the 2023 Finalists
While hundreds of nonprofits applied, only 25 were selected to continue to the final round, and more than 20 finalists from 2021 and 2022 awards will be given a second chance. Here are the category finalists for 2023.
Animal, Wildlife, and Marine Welfare Award
| Presented by Animal Planet 
Lowcountry Marine Mammal Network (North Charleston, SC): This small nonprofit rescues and rehabilitates dolphins, whales, and seals along the South Carolina coast. The group has about 350 dolphins in its care at any given time. In addition to nursing these animals back to health, it conducts valuable research on causes of injury among marine mammals.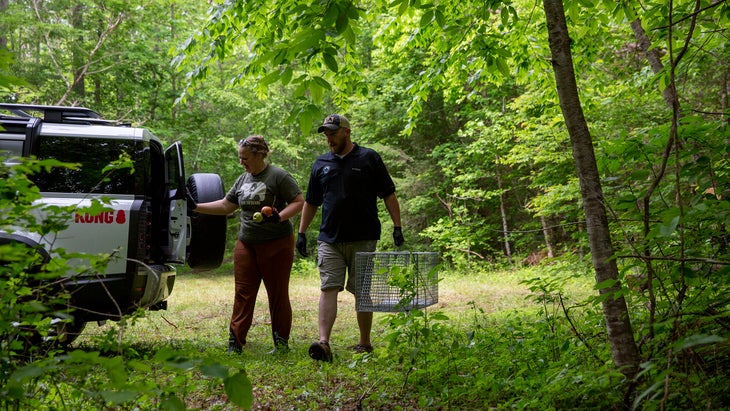 Midwest Animal ResQ (Raytown, MO): Midwest Animal ResQ operates a six-acre animal rehabilitation and adoption center just outside Kansas City. The group also manages an extensive foster network that helps dogs and cats find their forever homes. 
Sea Turtle Inc. (South Padre Island, TX): Founded in 1977, Sea Turtle Inc. rehabilitates between 40 and 100 sea turtles each year and has released more than 7,400 hatchlings so far. That legacy continues today through critical sea turtle research, education, and emergency veterinary care.

Manitoba Underdogs Rescue, Inc. (Winnipeg, MB): This Canadian canine rescue helps hundreds of dogs find homes each year. To date, the group has cared for more than 3,500 dogs and manages a foster network of about 600 volunteers. But its reach goes well beyond Winnipeg: the nonprofit also sponsors outreach programs to spay and neuter pets in remote areas of Manitoba.
Appalachian Wildlife Refuge (Candler, NC): These are the folks you call if you find a wild animal injured in North Carolina. From snapping turtles to bats to birds of prey, creatures of all kinds receive life-saving care here. Then, whenever possible, this highly skilled team releases them back into the wild.
Community Services Award
| Presented by ei3
Connecting Kids to Meals (Toledo, OH): This organization works hard to bring hot meals to kids in need all year long. Connecting Kids to Meals has been a community staple for more than a decade. In that time, it has served more than 7 million meals at nearly 200 different schools, churches, and community organizations. 
Enjoy Detroit (Detroit, MI): One of the driving forces behind the ongoing revitalization in Detroit, this group works to make the city a more equitable place to live. Volunteers organize community cleanups, mentorship programs, school-supply drives, and leadership workshops, both to uplift current residents and help newcomers find community. 
LiveOnNY (Queens, NY): About 9,000 New Yorkers are currently sitting on a long wait list for life-saving organ transplants—and not all of them have time to wait. LiveOnNY exists to help patients find critical transplants, getting them out of line and back to their lives and loved ones faster.
Kairos Adventures Inc. (Casselberry, FL): This Florida-based group uses art, performance, and music to help kids who are differently abled find their talents and thrive in a welcoming, inclusive environment. It also runs a beloved community choir for participants of all abilities.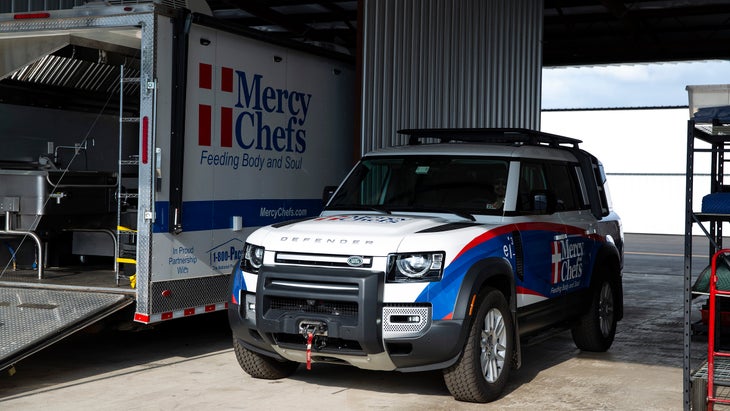 Chattahoochee Riverkeeper (Mableton, GA): For nearly 20 years, Chattahoochee Riverkeeper has been the voice of the Chattahoochee River, one of Georgia's most biodiverse bodies of water. During its time in operation, the group has removed more than 55 tons of trash from the watershed, conducted critical research, and lobbied for game-changing conservation legislation.
Search, Rescue, and Emergency Support Services Award
| Presented by PELICAN
Allegheny Mountain Rescue Group (Pittsburgh, PA): Volunteer rescuers regularly risk their lives to save outdoor recreationists in need. In the rugged Allegheny Mountains, the risks are all the higher. Fortunately, the Allegheny Mountain Rescue Group has the technical skills and experience to manage those risks and bring lost and injured hikers home. The group also operates a skilled canine search and rescue team for particularly difficult cases. 
Taos Search and Rescue (Taos, NM): This hardworking team is dedicated to making the wilds of New Mexico safe for all. Since 1978, Taos SAR has conducted all kinds of rescues, from cliffside pluck-offs to swiftwater recoveries. The group also maintains specialized units for avalanche terrain and vehicle recoveries.
Squamish Search and Rescue Society (Squamish, BC): For the Squamish Search and Rescue Society, no location is unreachable—and that's saying a lot given the region's soaring peaks and remote backcountry. Whether you're trapped on a mountaintop or surging along a frigid river, these experienced rescuers have what it takes to find you and bring you home. 
Resources in Search and Rescue Inc. (Monroe, CT): Many search and rescue teams do a little bit of everything. But Resources in Search and Rescue has just one specialty—and does it at the highest level. This Connecticut-based group deploys nationally certified search dogs and handlers to find lost and missing persons in the most difficult-to-search terrain.
TEXSAR (Wimberley, TX): Established in 2004, TEXSAR responds to all kinds of emergencies and disasters across the state of Texas. These volunteers are experts in everything from backcountry search and rescue to disaster relief. TEXSAR will also deploy to each of the state's counties, making it one of the most agile emergency response groups in the state.
Veteran and Civil Servant Outreach Award
| Presented by Hearts and Science
Heroes Homestead (Clayton, WA): Heroes Homestead provides holistic care to veterans and their families. The homestead itself is a local farm where veterans can gather, enjoy fresh food, and participate in educational events. The organization also provides innovative programs designed specifically to help the families of veterans find connection and healing.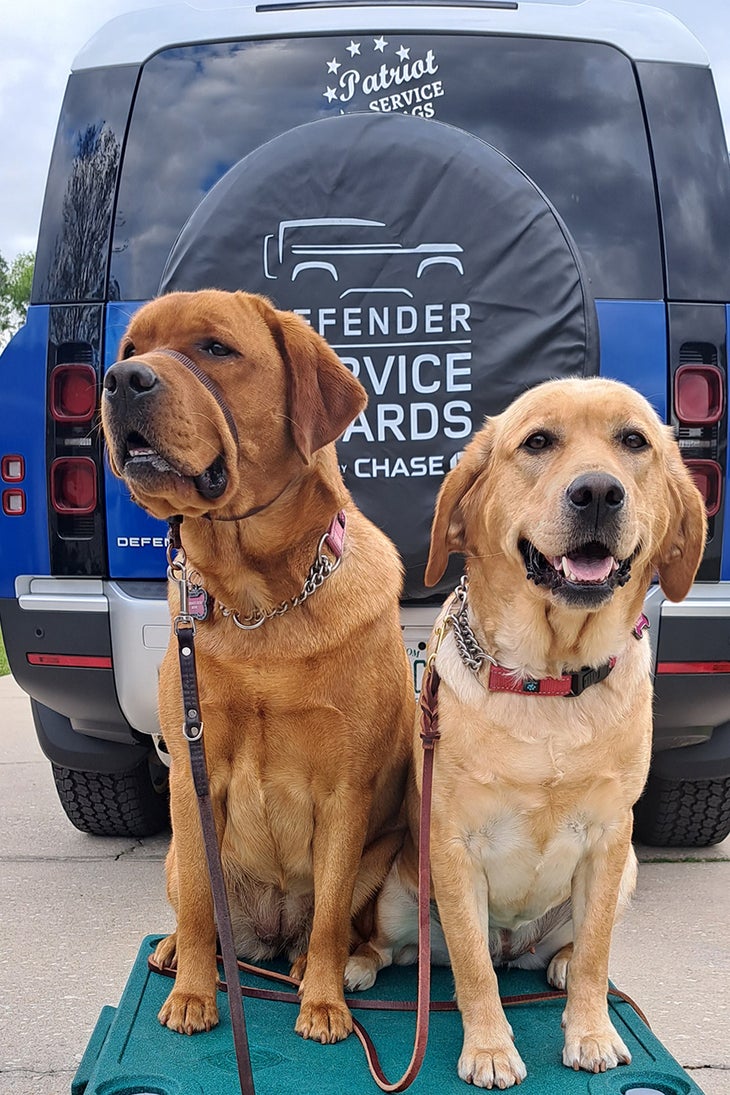 Big Red Barn Retreat (Blythewood, SC): This group's eponymous big red barn hosts retreats and classes for veterans working through mental health issues. The nonprofit utilizes a number of innovative approaches, including yoga, gardening, financial education, and equine-assisted health programming.
Honour House Society (New Westminster, BC): When Canadian veterans came to Vancouver for medical treatment in the past, they struggled to find an affordable place to stay. Now, they can reside at Honour House, a free refuge that houses patients and their families until they're well enough to return home. 
Calgary Veterans Services Society (Calgary, AB): Founded in 2018, this community resource offers nutritious food, clothing, financial assistance, therapy, and laundry services to local veterans in need. It's a crucial stepping stone for many folks to get back on their feet after deployment.
Warriors Choice Foundation (Jupiter, FL): Warriors Choice Foundation might be best known for its highly trained service dogs, but that's just the tip of the iceberg. The group also provides workshops, retreats, networking events, and recreational opportunities to local veterans searching for community and companionship.
Outdoor Accessibility and Education Award
| Presented by Outside Interactive, Inc.
Camp Rainbow Gold (Boise, ID): Idaho's first medical camp, Camp Rainbow Gold gives children with cancer the chance to have a true summer camp experience. The camp is equipped to support medical needs of the children and provides families a refuge from the hardships of diagnosis and treatment.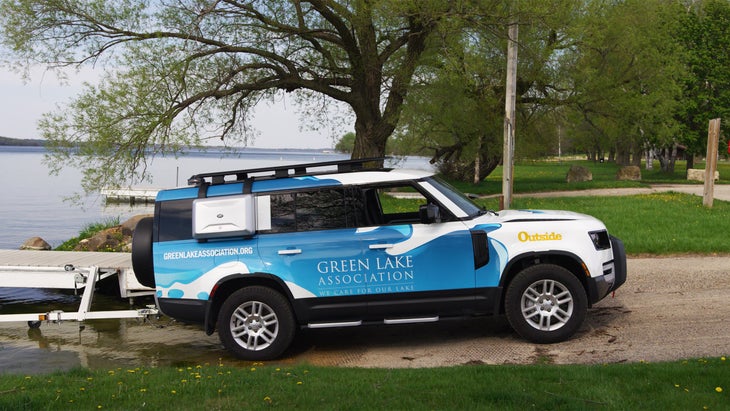 The Bethlehem Center (Chattanooga, TN): Bridge Outdoors, a youth program of a Methodist nonprofit called the Bethlehem Center, works to get hundreds of kids outdoors every year. Bridge uses trauma-informed programming to help kids find healing and confidence through activities like mountain biking, hiking, climbing, and trail stewardship. 
Youth Sports Alliance (Park City, UT): Established more than a decade ago, the Youth Sports Alliance provides winter sports programs and scholarships for young athletes in the northern Utah area. These programs benefit more than 2,000 children each year.  
Idaho Trails Association (Boise, ID): Over the past few years, Boise has been growing fast—and so have the impacts to its landscapes. The Idaho Trails Association works to advocate for the state's world-class trails, repair trail damage, and maintain them so they remain resilient for years to come. 
Vermont Adaptive Ski and Sports (Killington, VT): Based in the heart of the Green Mountains, this group believes Vermont's skiing and mountain biking are too good for anyone to miss out on. Its inclusive programs help athletes of all ability levels get out there, learn new skills, and find their stride.
---
Defender embraces the impossible. Each member of the Defender family is purposefully designed, highly desirable, and seriously durable. A modern-day hero that respects the past but at the same time anticipates the future. Available in 90, 110, and 130 body styles, with up to eight seats, each has a charisma of its own.
A beacon of liberty since 1948, Defender supports humanitarian and conservation work with the International Federation of Red Cross and Red Crescent Societies and the Tusk Trust.
The Defender brand is underpinned by Land Rover—a mark of trust built on 75 years of expertise in technology and world-leading off-road capability. Defender is designed and engineered in the UK and sold in 121 countries. It belongs to the JLR house of brands, alongside Range Rover, Discovery, and Jaguar.