You're Doing it Wrong: 100 Ways to Improve Your Backpacking Skills
Experience begets skill—and blind spots, ruts, and inefficient routines. Just because you've taken to doing something one way doesn't mean it's the right way. From crossing a river to leading a group, there's a better way.
Heading out the door? Read this article on the new Outside+ app available now on iOS devices for members! Download the app.
My son Tyler went on his first hike at age 3, up Hawk Mountain in Pennsylvania. I had to bribe him with chocolate at every step. He grew up, became a mechanical engineer and outing club jock, and now spouts all sorts of explanatory and corrective information, based on "science." One day recently, while I was lacing my boots before a Father's Day hike up Mt. Galbraith, in Golden, Colorado, he spoke words that froze me mid-knot: "Dad, you're doing it wrong." Then he knelt over his own trail shoes and made a beautiful bow that laid flat and resisted unraveling. He was right. After 40 years of thinking I knew how to tie my boots, I learned a better way. It made me wonder what else I'd been doing wrong. That's why I consulted a dozen-plus experts for tips and tricks on the right way to do nearly everything in the backcountry. Knowing what I do now, I too can indulge in one of life's elemental pleasures: Telling others that they're doing it wrong. 
You're Doing it Wrong: Gear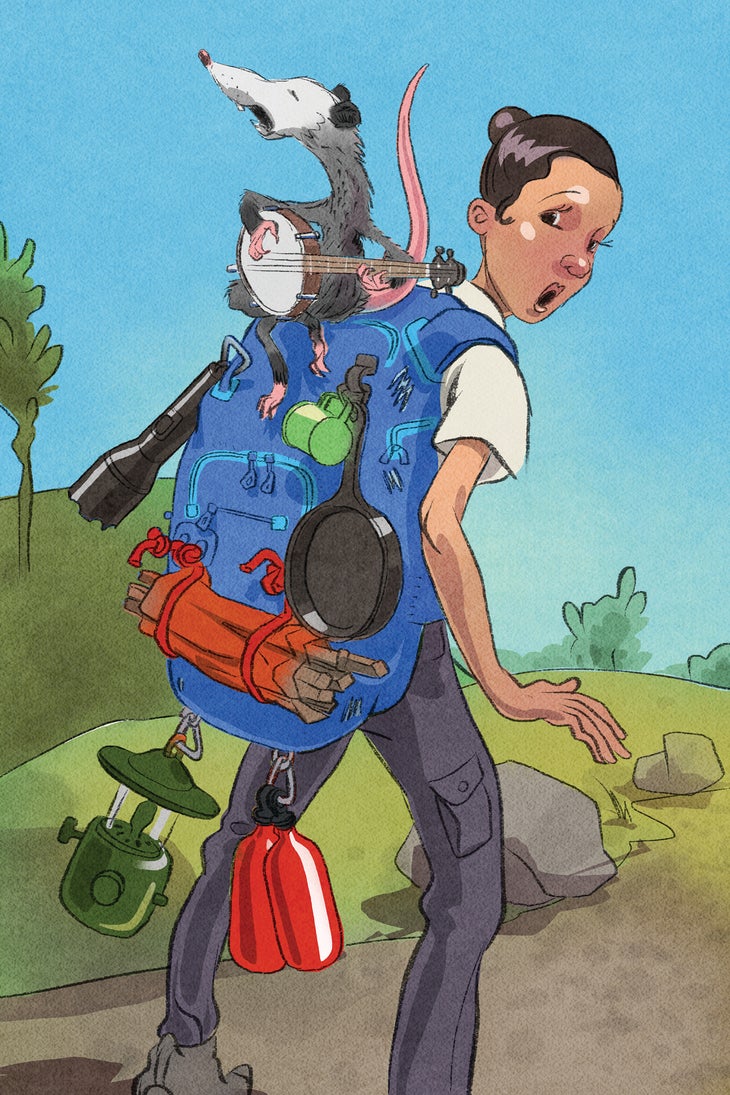 Your gear is your lifeline. Pack it right and maintain it correctly for a fun, hassle-free trip. Read more
You're Doing it Wrong: Wildlife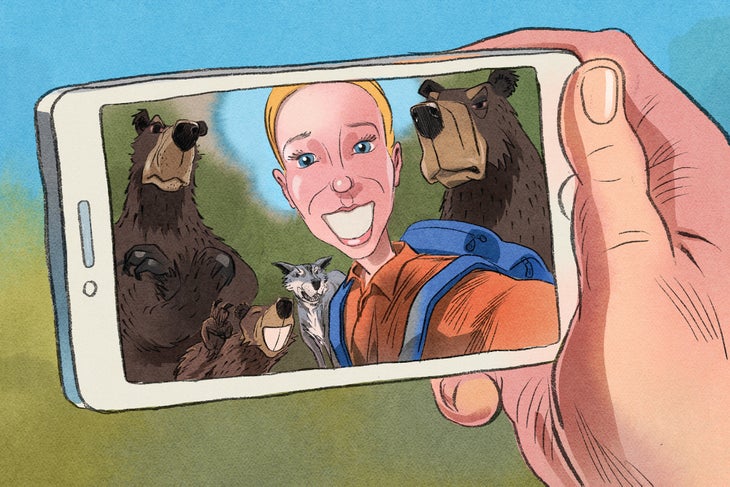 Stay away from bears and show some respect for the humble mouse. Read more
You're Doing it Wrong: Safety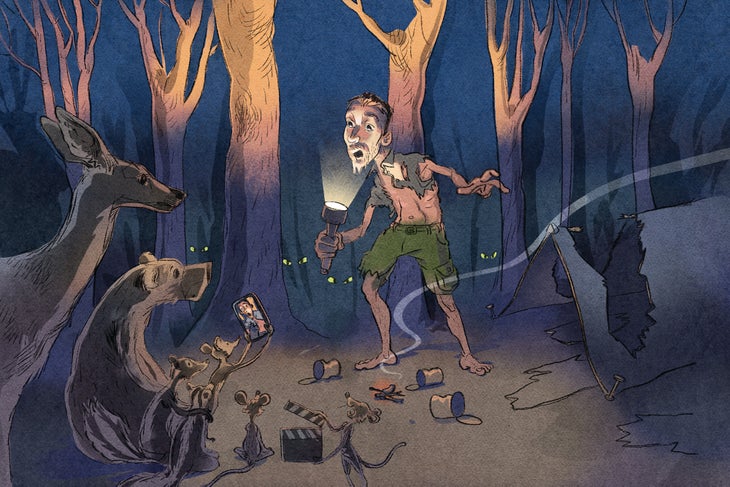 The wilderness can be a hazardous place, but the biggest danger to you is, well, you. Read more
You're Doing it Wrong: Health and Hygiene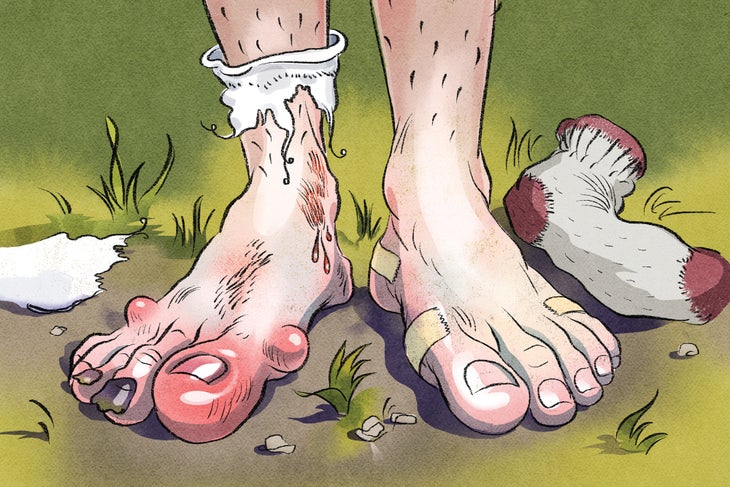 Battle blisters and learn to pack a sensible first aid kit. Read more
You're Doing it Wrong: Social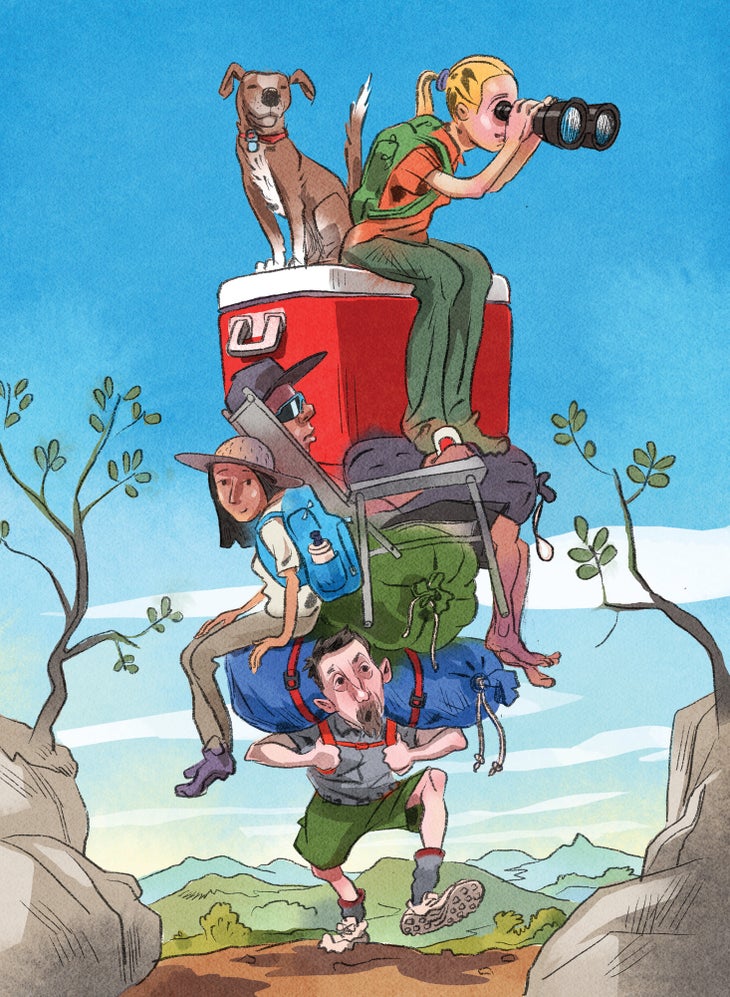 Plan your trips better and enjoy yourself more. Read more
You're Doing it Wrong: Quick Fixes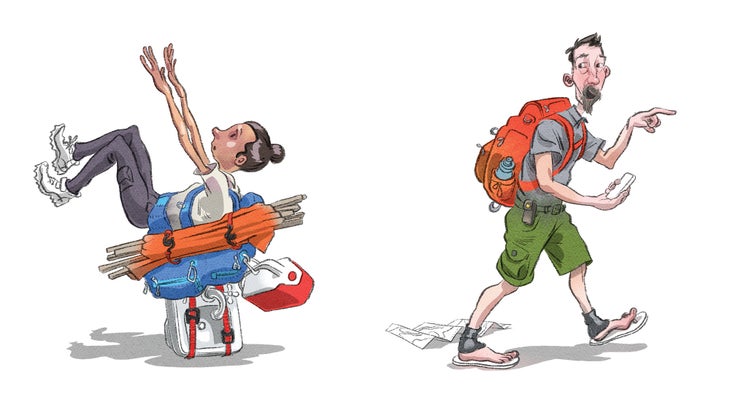 Got five minutes? Then you have enough time to shore up your backpacking skills. Read more