Women's Backcountry Hygiene 101
Follow these women's backcountry hygiene rules from a wilderness doctor to stay clean and healthy on your next backpacking trip.
Heading out the door? Read this article on the new Outside+ app available now on iOS devices for members! Download the app.
The Expert
Luanne Freer, MD, is the founder and director of Everest ER, a nonprofit medical clinic at Mt. Everest Basecamp.
Let it flow.
Holding your pee could cause a urinary tract infection. Make sure you go whenever you feel the urge. Also not OK: drinking less water in order to avoid peeing.
Change into dry clothes.
You might not mind lingering after hiking in the rain, but your body does. Damp or wet clothes can lead to a yeast infection.
Wipe smart.
If you're using natural wiping materials, try using two, one for the back and one for the front, to make sure that you don't get fecal matter where it shouldn't be.
Wear wool undies.
Wool is naturally odor-resistant and pulls moisture away from your skin; we like Ibex Balance Briefs ($30; .1 oz.; ibex.com). It's ideal to have fresh underwear every day. Bring one pair and wash them daily, bring a pair for every day, or somewhere in between—it depends on how you feel about backcountry laundry.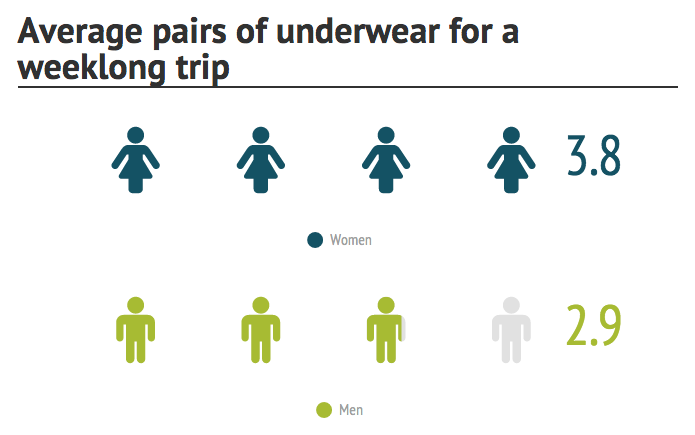 Never use antibacterial soap on your body.
This kills both the good and bad bacteria, which makes it difficult to fight infections. For backcountry bathing, try biodegradable wipes.
Prevent chafing.
Moisture plus friction leads to painful, abraded skin. Try a lubricant like Body Glide ($6; .5 oz.; bodyglide.com) in problem areas.