What's Your Foot Type?
Shopping for boots becomes a whole lot easier if you know whether you're an overpronator, have a high arch, or a "normal" foot. Try this wet test to determine your foot type.
Heading out the door? Read this article on the new Outside+ app available now on iOS devices for members! Download the app.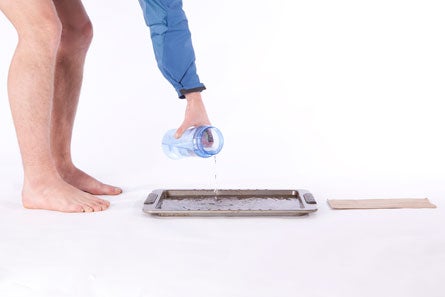 First: Fill a shallow pan with an inch of water and lay a brown paper bag next to the tray.
Step into the water, then continue walking forward…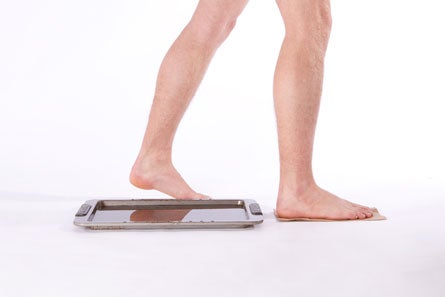 … and plant your wet foot onto the paper, then off, in a natural striding motion.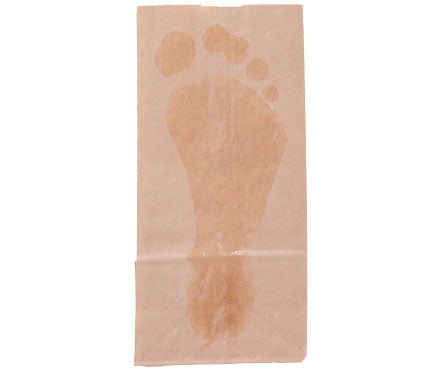 This footprint shows an over-pronating foot with an excessive inward roll. The foot continues to roll when it should be pushing off and causes twisting of the foot, ankle and knee, which can lead to pain in all those places and plantar fasciitis.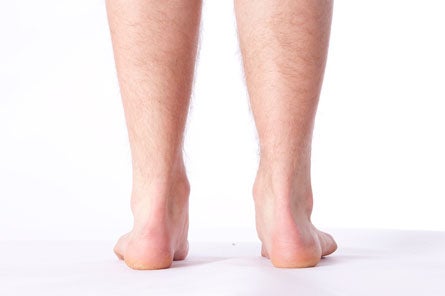 Rear view of an overpronator. If this is you: Look for an insole with a deep, snug-fitting heel cup and fairly aggressive arch support to keep your foot stable and distribute weight across its base. Note: Be sure to break in the insoles before a big hike.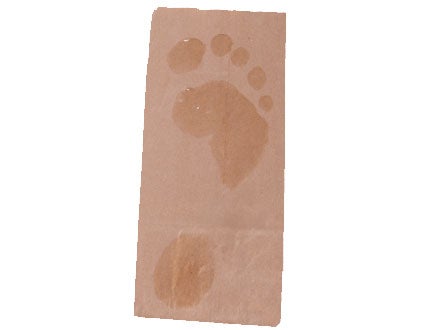 This footprint indicates a high-arched, supinating foot with insufficient inward roll after planting. This stresses the foot and can result in iliotibial band syndrome (outside knee pain) and Achilles tendonitis. You don't want a footbed with a high arch.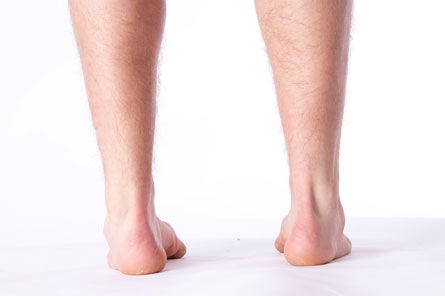 If this is you: Your best bet is a heat-moldable insole (like Sole Softtec Response) that will provide stability in the heel to help guide the foot into a neutral position. Tip: You can also ask a podiatrist to grind down the medial side of the heel cup.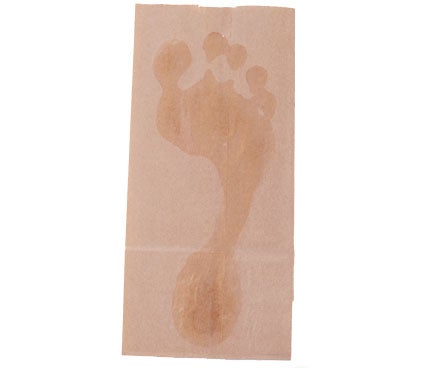 This footprint shows a normal foot with a neutral stride. Footbeds with a deep, snug-fitting heel cups and low to moderate arch support can still benefit this foot by keeping it stable within the shoe and preventing it from sliding forward on descents.