Uncle Stevie's Patented Duct Tape Heel Blister Repair
This time- and trail-tested solution to heel blisters has saved our Rocky Mountain Editor's bacon on many an epic. May it do the same for you.
Heading out the door? Read this article on the new Outside+ app available now on iOS devices for members! Download the app.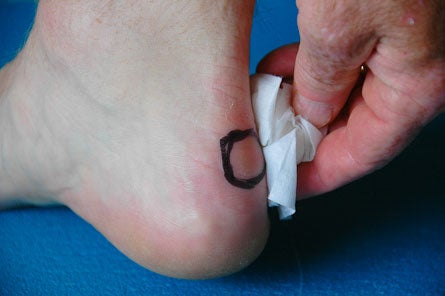 1. Heel blisters can cause agony step after step, and they often make a surprise appearance at the start of big trips, when your payload is heavier than normal. Your first step; Clean and disinfect the area.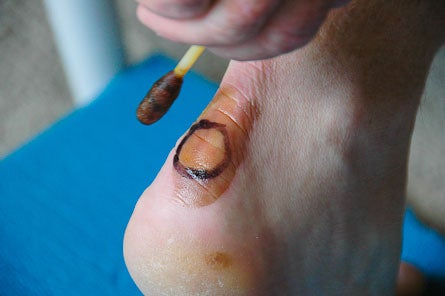 2. To help moleskin, Glacier Gel, and tape stick better, paint any unopened areas on and around the blister with tincture of benzoin, a skin adhesive. (Note: The alcohol solvent hurts on open sores).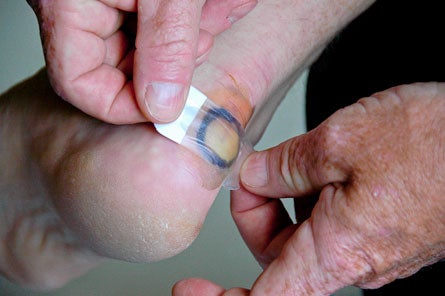 3. For open blisters, Glacier Gel from Adventure Medical kits is the ticket. Apply it stretched, with as few wrinkles as possible. Keep your ankle flexed forward during the taping procedure.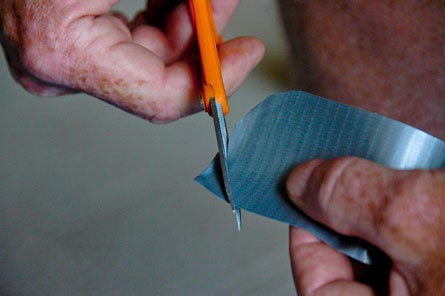 4. Hold Moleskin and Glacier Gel in place preferably with slippery duct tape, which allows socks and boots slip over the wound. Blister unopened? Just paint the bubble with Vaseline or antiseptic cream and go to duct tape.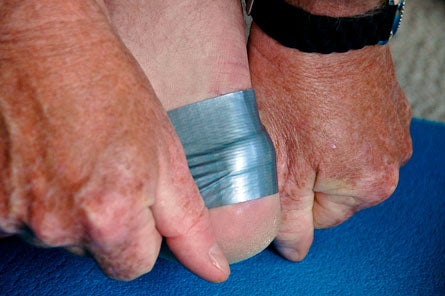 5. Start by tightly stretching a 6- to 8-inch piece of duct horizontally over the blister.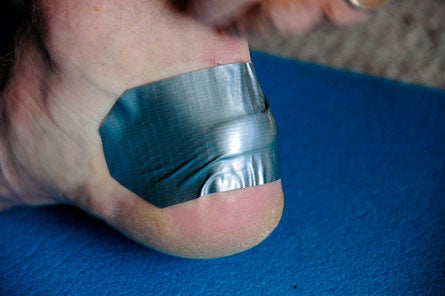 6. Rounding the edges keeps them from rolling into pressure points later on.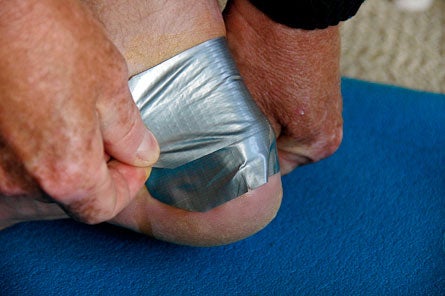 7. Stretch several more pieces in the same direction.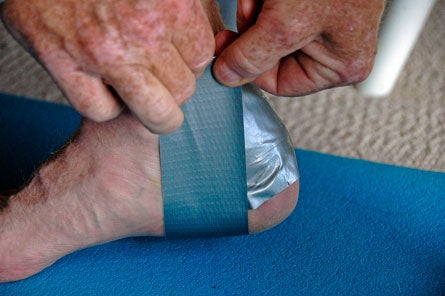 8. Once the heel is thoroughly and smoothly covered, put several sections of tape in a 'stirrup' fashion under the heel and instep, attaching them to the horizontal bands.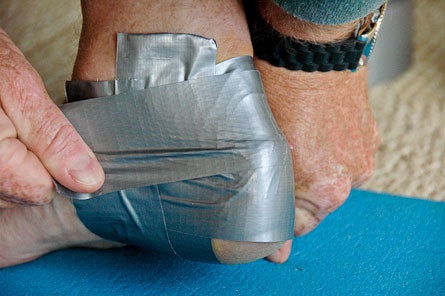 9. Layer tape in both directions until you have a smooth, tight wrap that covers the heel pocket completely. Wrap well forward of your ankle bone, but not far above them.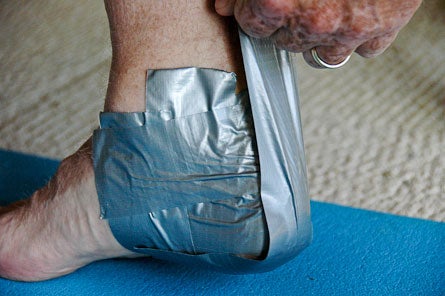 10. Finish the wraps with one or two sections of tape running down the Achilles and underfoot. This keeps heel lift friction from rolling and peeling the horizontal tape bands.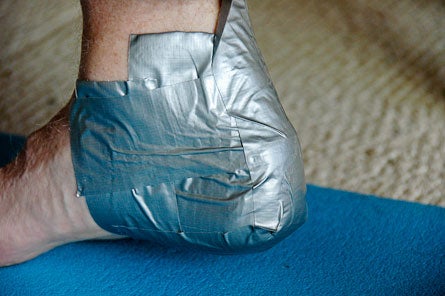 11. Almost finished, the repair should look like this.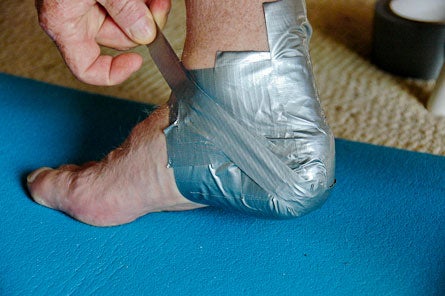 12. Hold the assembly in place by running one or two half-widths of duct tape around your heel and across the forward fold of your ankle. Keep your shin tilted forward during this, to prevent uncomfortable tension while walking.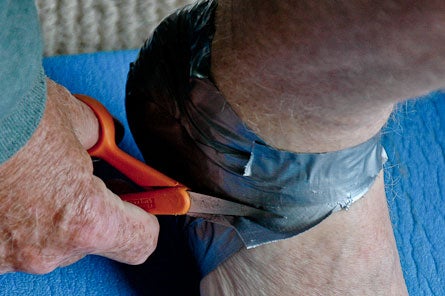 13. To finish, trim up any uneven edges and awkward folds with scissors. While hiking, you may need to trim back the achilles, shin and forefoot to avoid irritation. Avoid wet-footed river fords, since they'll loosen the whole blister repair.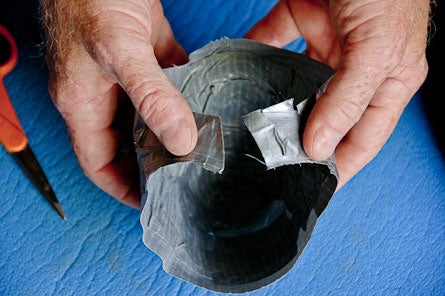 14. On multi-day trips, remove the tape overnight to let your foot breathe. To save time and make tape last longer, cut the instep strap and carefully remove the tape booty for re-use. A short piece of tape will reattach it.
Photos by Jennifer Howe / howephoto.us
Learn to handle common medical problems with Backpacker Magazine's Online course on 'Wilderness First Aid'. Join Today!