Trail Food: 3 Edible Nuts
You're lost, hungry, and starting to shiver: Time to play squirrel.
Heading out the door? Read this article on the new Outside+ app available now on iOS devices for members! Download the app.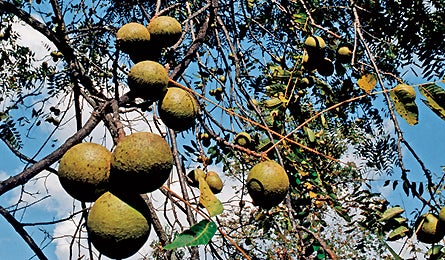 Butternut, Alan L. Bauer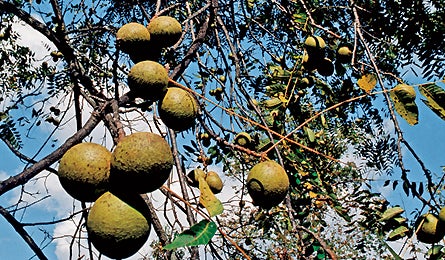 Black Walnut, Michael P. Gadomski
With billions of nutritious nuts plunking to the ground every fall, a caloric cornucopia is all around you. Pith-helmeted New York naturalist "Wildman" Steve Brill favors these prolific varieties to save your life, or jazz up your salad.
Black Walnut

Season: Late September, October

Stomp on this little green tennis ball to expose the brittle, ridged interior shell—and avoid the staining liquid. The meat inside will add a rich, fruity flavor to trail mix, cereal, salad, and soup. Dark-barked walnut trees grow in the Midwest and East, in places like New York's Bear Mountain State Park. From the George Washington Bridge, take the Palisades Interstate Parkway 42 miles north to exit 19. Park at the inn, and follow the red-blazed Major Welch Trail 3 miles to the white-blazed Appalachian Trail near the Bear Mountain summit.
Butternut

Season: late August through September

About twice the size of a grape, the sticky, green, lemon-scented butternut husk tapers at both ends like a spindle. Butternut trees grow in hardwood and bottomland forests throughout the East and Southeast, and they produce crunchy, sweet nuts that taste like pecans. Find butternuts along the Euell Gibbons Nature Trail in West Virginia's North Bend State Park. From Parkersburg, drive 21 miles east on US 50 to WV 21, turn right to go 4 miles to Cairo, and follow signs to the park.
Hazelnut

Season: late August through September

This heart-shaped nut (also called a filbert) is produced by a smooth-barked shrub common to the eastern United States and southern Canada. Pick hazelnuts in early fall when the bristly green husks turn brown. Dry the shells and then crack them open to scoop out the oily meat inside. Find them in Virginia's George Washington National Forest along the 3.5-mile Chimney Hollow Trail. From Staunton, VA, head 15 miles north on US 250 to the trailhead just before the road forks at West Augusta.