These TikTok Creators Are Influencing a New Generation of Nature Enthusiasts
If you think TikTok is just for viral dance moves and lip-syncing teens, then you're missing out on a lot.
Heading out the door? Read this article on the new Outside+ app available now on iOS devices for members! Download the app.
Become an Outside+ member today and get access to everything we publish, plus free subscriptions, a Gaia GPS membership, and much more. 
Over the past few years, TikTok has become the fastest growing social media app around the world and, by default, created a broad, diverse userbase beyond tweens performing the perfect "Renegade" or "Savage" choreography. The outdoor community specifically has found a space that allows them to showcase their journeys in a creative way. You'll find thru-hikers, pilots, climbers and more on the app and at first it can be a little overwhelming to sort through all of them. Here are a few of our favorite follows: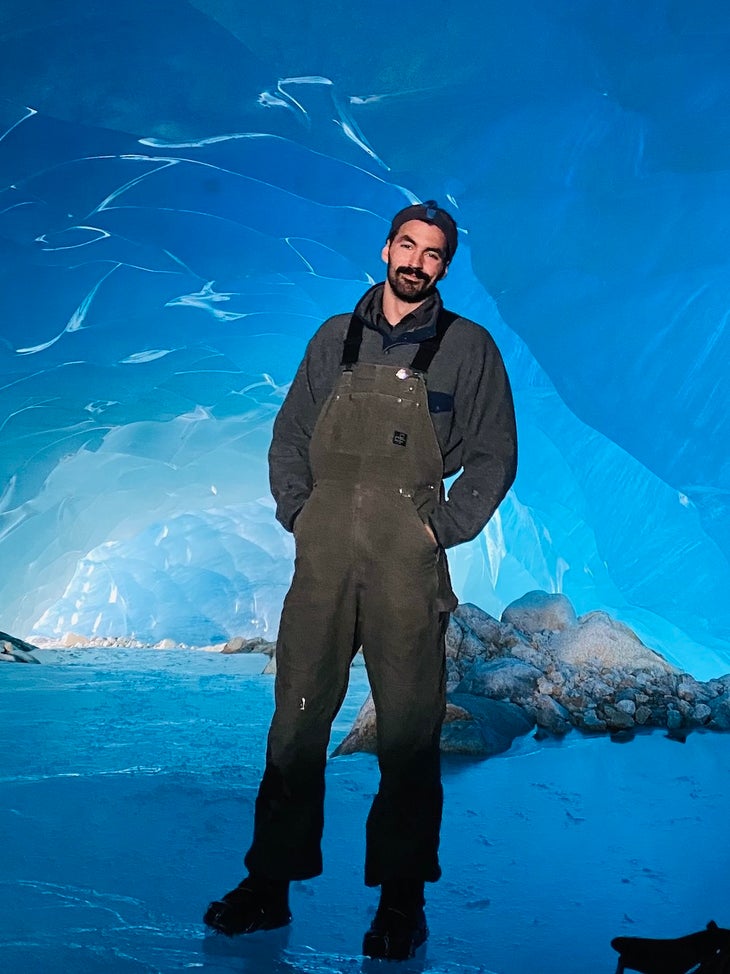 The Aesthetic Adventurer: Ben Kielesinski (@benkielesinski)
Based in Vancouver, Canada, ancestral lands of the Musqueam, Squamish, and Tsleil-Waututh
"I take people on adventures," says Ben, which is an accurate and succinct description of the content that has netted him 1.5 million followers. TikTok has established itself as an app that rewards sincerity, and Ben's account is a great example of that. His content is as genuine as it gets as you follow him on hikes, watch him silk-screen print original designs, and join him for a cup of tea (he's only broken one tea cup so far, dropping his pack from a tree).
Ben just celebrated his year anniversary on the app, and he still runs his account as a part-time job alongside his clothing line. When speaking to his upcoming adventures (including leading a trip in Nepal early next year) he says, "I'm excited to see what comes out of that and who I become out of that."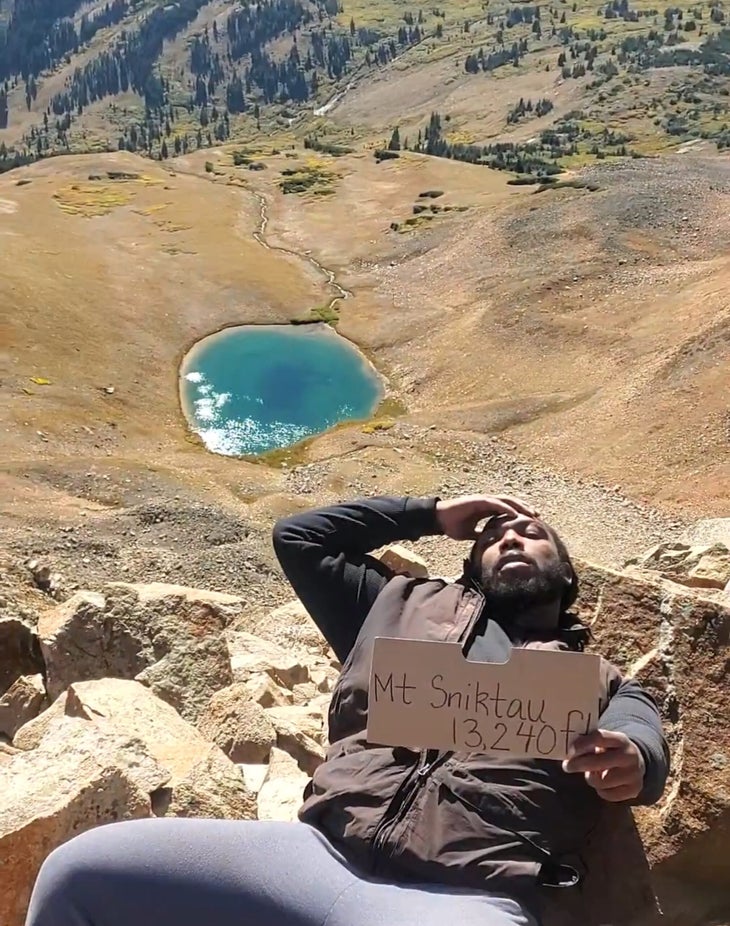 Based in Denver, CO, ancestral lands of the Araphoe and Ute
Growing up in New York, Nelson says nature was a foreign concept to him; now, he's won a following sharing the experiences he never knew he could have. "Nature is for everyone no matter race, age, ability, or social status," he says. "I haven't heard of many people of color who hike mountains or hang out with bison. If a person like me can come from where I did and do these things, anyone can."
Comments on his videos show that he inspires his followers to get outdoors. It goes both ways, too, and Nelson is quick to give the credit right back: "The people I motivate are the ones motivating me," he says.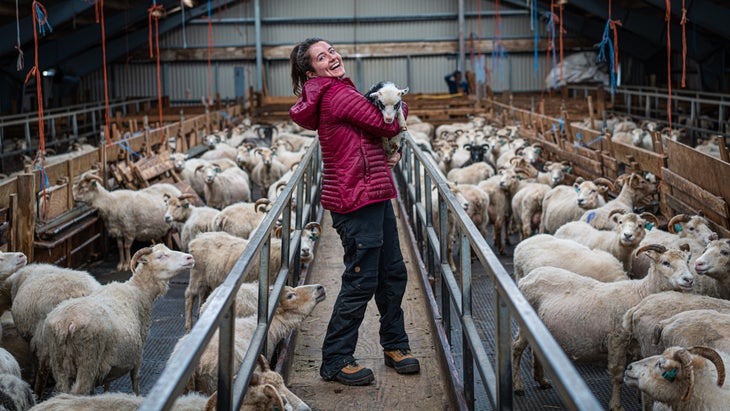 The Realistic World Traveller: Monet Izabeth (@monet.izabeth)
Based in South Hamilton, MA, ancestral lands of the Pawtucket
Outdoor media often focuses on extreme achievements instead of relatability. Monet, on the other hand, is nothing if not relatable: As you scroll through her feed, you'll find yourself laughing out loud at her videos. From bucket-list outdoors content, to dog videos (her 12-year-old basset hound, Webster, is a star), to awkward travel realities, she tackles it all. Monet says it best: "I like to push myself, but pushing myself might be going on a two-week trek, not walking alone with my dog to Antarctica and eating only possums I found along the way."
Through it all, Monet is an expert at telling stories. What initially attracted her following (now nearly 338K) was the tale of when she was stuck for four months in Greenland early in the pandemic. And now that the world is starting to open back up, she's looking forward to planning more travel again and taking her following along on the journey. Wherever she goes next, you probably won't find her with Instagram models on a rose-gold beach, "As someone who is sharing travel stories, I have a responsibility to also share the history and maybe the darker side" she says.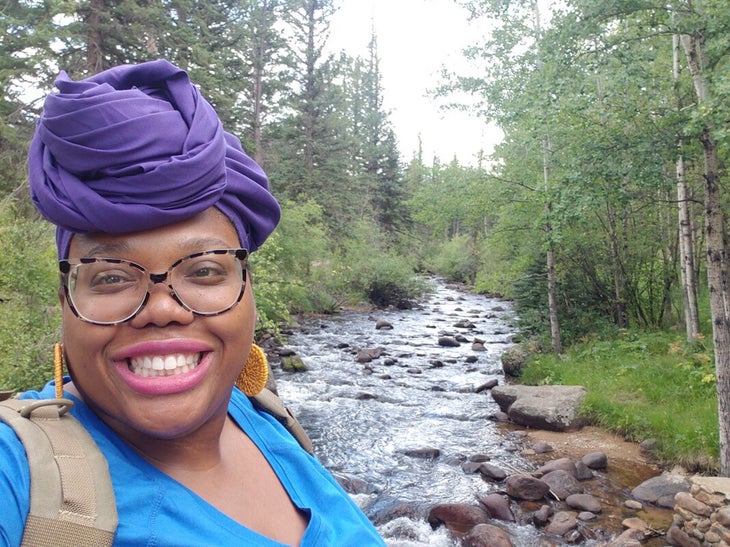 The Artful Activist: Parker McMullen Bushman (@kweenwerk)
Based in Denver, CO, ancestral lands of the Araphoe and Ute
KWEEN, Keep Widening Environmental Engagement Narratives, is true to her title, and the space she curates on TikTok is too, writes industry publication Tokmatik. Parker stresses the importance of having conversations about race in the outdoors: "I wish that my race and my size did not play into my experience in the outdoors, but because people are there…their perception of me and how they act toward me impacts my experience." Her goal is more than just representation. As a longtime environmental educator and now-CEO of Eco-Inclusive (a company providing training and resources to help create more culturally diverse organizations), she recognizes that change needs to be made on structural levels, too.
Parker has a thriving community both on- and offline. Recently she tapped fellow TikTok creator and Navajo activist Lance Tsosie (@modern_warrior__) as the keynote speaker for a local event. Parker emphasizes that "racism is killing the planet," and she invites her community to help be part of the solution.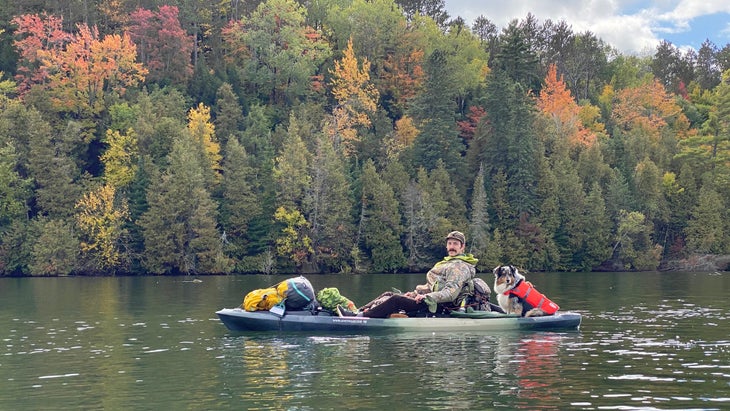 The Comforting Cook: Fritz and Donnybrook (@oldtimehawkey)
Based in the Upper Peninsula of Michigan, ancestral lands of the Chippewa, Ottawa and Potawatomi
"I hope they can have a moment of comfort," says Fritz when asked what he hopes his followers take away from his content. As a regular viewer, I can assure you they do. Fritz and his loyal canine companion Donnybrook are the caretakers of one of the kindest and coziest corners of the social media platform. Starting off each video with his signature "Hello buddy," Fritz shares comforting recipes often cooked outside on an open fire or inside their cedar swamp home, alongside classic American film and video game nostalgia.
The uniqueness of his platform isn't lost on Fritz. He says he did not realize so many people (3 million, to be exact) would connect with his videos: "We're blessed to live where we do and blessed to be able to share our adventures with so many people." His followers comment that these videos offer a moment of reprieve in their hard days and bad moments.