Thru-Hiking 101 Online Course
Want to go on a thru-hike but not sure where to start? Take our course to learn how.
Heading out the door? Read this article on the new Outside+ app available now on iOS devices for members! Download the app.
It sounds so simple: Load everything you need into a backpack, then set off on foot for the wilderness adventure of a lifetime. But where to choose? When to go? How to find the time and money? What to carry? How to stay safe and healthy? This long distance hiking class will answer these questions and more.
Learn from the pros
Professional thru-hiker Liz "Snorkel" Thomas understands these questions better than just about anyone on the planet. Over the past eight years, she's walked 15,000 miles on 16 long hikes, including the Appalachian, Pacific Crest, John Muir, and Continental Divide Trails. From 2011 to 2015, she held the women's self-supported speed record on the Appalachian Trail. Now, she's joined an exclusive partnership with BACKPACKER magazine's award-winning staff to condense her years of hard-won wisdom into a comprehensive six-week, long trail backpacking class designed to help even novice hikers plan and finish the long-distance backpacking trip of their dreams.
What's Included
Whether you've already quit your job to attempt the whole 2,180-mile Appalachian Trail or are just fantasizing about how to upgrade your next two-week vacation, this thru-hiking class is for you.
Through videos, readings, assignments, discussions, and more, we'll cover:
The ins and outs of what makes long-distance hiking unique
Tricks for saving money by planning properly
How to handle unexpected emergencies
Strategies for eating well no matter how long the journey
Picking the right gear for you
Fitness tips to make sure your body is ready
Tools and resources you need to finish your hike safely and in style
and much, much more!
How It Works
You can complete the weekly units at your own pace, from anywhere you have a Wi-Fi connection. You'll have access to the course and its resources forever.
Instructor Access
This course is completely self-guided. However, for a limited time, you can purchase a one-on-one consultation with Liz "Snorkel" Thomas as an add-on course. Act now, this offer won't last!
A long distance hike is a big investment of time, money, and energy. You owe it to yourself to invest wisely. Whether you've set your sights on the Appalachian Trail, Pacific Crest Trail, John Muir Trail, or another long-distance route, this comprehensive course will help you cross the finish line—and have more fun getting there. Remember: Any trek worth doing is worth doing right.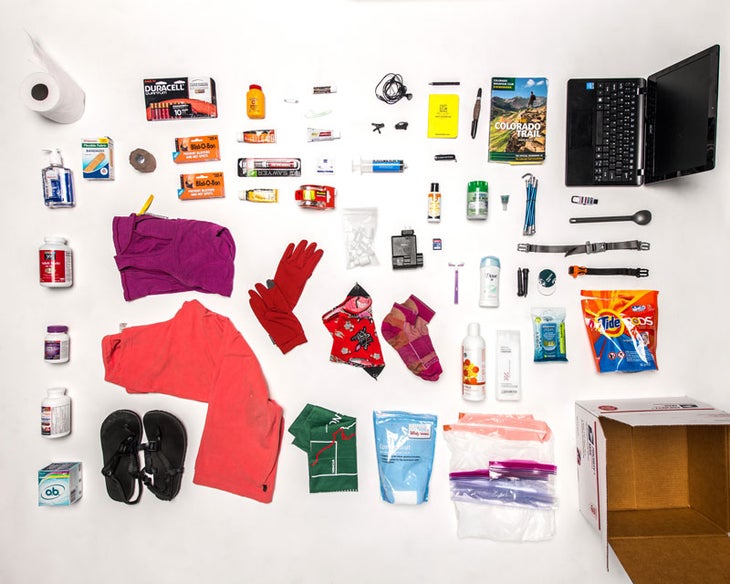 Course Outline
WEEK 1: Refining the Dream
LESSON 1: How this class works
LESSON 2: What is thru-hiking?
LESSON 3: Choosing the right trek for you
LESSON 4: Finding the time and money
LESSON 5: Rallying your team
LESSON 6: Understanding your "why"
Homework
WEEK 2: Making It Real
LESSON 1: The importance of planning
LESSON 2: Physical fitness
LESSON 3: Calculate your budget
LESSON 4: Set the homefront to autopilot
Homework
WEEK 3: Route Planning
LESSON 1: Why bother?
LESSON 2: Think about permits
LESSON 3: Decide when and where you'll start
LESSON 4: Plan your hard-stop end date
LESSON 5: Getting to and from the trailhead
LESSON 6: Roughing out your itinerary
Homework
WEEK 4: Resupplies
LESSON 1: The role of food on a thru-hike
LESSON 2: Food rules for thru-hikers
LESSON 3: Decide on a resupply strategy
LESSON 4: Mail drops
LESSON 5: Grocery store resupplies
LESSON 6: Bounce boxes
Homework
WEEK 5: Gear
LESSON 1: Letting go of perfection
LESSON 2: Ask the right questions
LESSON 3: How to lighten up without breaking the bank
LESSON 4: Where to spend your time and money
LESSON 5: Other key gear decisions
LESSON 6: What's in their pack?
Homework
WEEK 6: Life on the Trail
LESSON 1: What's it really like out there?
LESSON 2: Eating and drinking
LESSON 3: Making camp
Lesson 4: Daily Routines
LESSON 5: Tricks for the long haul
LESSON 6: Trail etiquette
LESSON 7: Safety basics
LESSON 8: Special concerns for women
LESSON 9: Special concerns for older hikers
LESSON 10: Common thru-hiker medical issues
LESSON 11: Staying motivated
LESSON 12: Making friends on the trail
LESSON 13: Keeping in touch with loved ones
Homework
Course Wrap-Up
Final words of wisdom
Further resources
Course feedback
Credits
Meet the Instructor
Liz Thomas is among the most experienced female hikers in the US and is known for backpacking light, fast, and sol. From 2011 to 2015, she held the women's self-supported speed record on the 2,181-mile long Appalachian Trail, besting the previous record by almost a week. She has completed the Triple Crown of Hiking–the Appalachian Trail, the 2,650 mile Pacific Crest Trail, and the 3,100 mile Continental Divide Trail–and has backpacked over 15,000 miles across the United States on 16 long distance hikes (165 miles or more), including the pioneering traverse of the Chinook Trail across the Columbia River Gorge and pioneering traverse of the Wasatch Range which she completed solo. Liz is affectionately known as the "Queen of Urban Hiking," having pioneered and completed routes in 5 cities across the U.S.
In her time not on trail, Liz attained a Masters in Environmental Science from the Yale School of Forestry & Environmental Studies and the prestigious Doris Duke Conservation Fellowship for her research on long distance hiking trails, conservation, and trail town communities—a project she is applying in her work with the trail non-profit Continental Divide Trail Coalition.
Liz and her hikes have been featured in Backpacker Magazine and stories about her hikes have appeared in The Wall Street Journal, Yahoo! News, Outside Online, and Gizmodo. She gives presentations about long distance hiking around the country, especially to college outdoor clubs like the one where she first learned how to backpack. Liz is honored to serve as Vice President of the American Long Distance Hiking Association-West and as one of four ambassadors for the American Hiking Society. When not hiking, Liz splits her time between Denver, CO and the foothills outside Los Angeles, CA.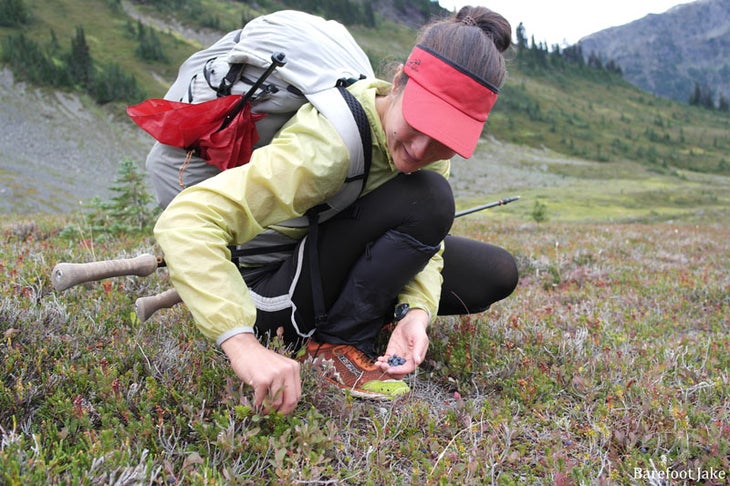 FAQs
What does this class cover?
By the end of the course, you'll be able to:
Source the best info for route details of your chosen trail
Plan a real-world itinerary
Calculate a budget that fits your needs
Pick the best gear for your trail and hiking style
Create a food and nutrition strategy
Plan your resupplies
Establish a training plan to get fit for your hike
Keep your homefront in order while you're gone
Avoid common hiker pitfalls to stay safe and healthy on the trail
Recognize the common signs and triggers of quitting and know how to react
Keep in touch with loved ones and share your trip from the trail
and much, much more!
What is thru-hiking?
Thru-hiking most commonly means a backpacking trip in which a hiker attempts to cover the whole length of a particular trail, like the Appalachian Trail or Pacific Crest Trail, in a single effort. One good indicator that a trip is a thru=hike: It requires resupplying food and other consumables along the way. This course focuses on thru-hiking in particular, but also has lots of helpful information for anyone considering any kind of long-distance backpacking trip, including section hiking.
I'd like to thru-hike but I've never been on a backpacking trip before. Can I still take this course?
Yes. This course is designed to cover the skills, materials, and issues that will enable anyone, even beginners, to finish a long-distance thru-hike. However, we'll be focusing primarily on issues that are specific to long-distance hiking, and may refer you to other sources of information for some basic backpacking skills.
I don't want to thru-hike and plan to split my long hike into shorter sections. Is this course for me?
Absolutely. This course focuses on logistics for long hikes—whether you plan to hike a longer trail by piecing together weekends, going at it a few weeks at a time, or walking straight through for 5 months. In fact, many section hikers find that the logistics and training required to complete their hike can be even more complicated than thru-hiking. We will discuss how section hikers can meet these needs as they complete their hike over the course of years or decades.
What careers can benefit from this course? How can this course help me professionally?
Anyone working on gear for backpacking—either on the designs, sales, or marketing—can benefit from learning about what long-distance hiking requires. Personal trainers, nutritionists, dieticians, and those in the medical field can learn about what thru-hiking requires of the body and use that knowledge to best work with clients/patients on understanding and meeting those needs.
What do you expect the time commitment to be for each week?
That partly depends on you. We expect the lessons will take an average of an hour to get through each week, but we also have homework assignments, like calculating a budget, fitness training, and working out your food strategy. These are purely for your benefit (they won't be graded). We recommend that you take the time to complete them for maximum benefit, but if you're not hitting the trail this year, you won't need to finish them the week they're assigned.
Will I need to purchase books or other materials needed for the readings and other assignments?
No, the class doesn't require any specific books, mainly because the class is designed to be relevant no matter what trail you're planning to hike. However, we will give you list of recommended materials, many specific to particular trails, and it's hard to imagine planning a hike without buying at least some of them, such as trail-specific, turn-by-turn guidebooks and maps.
What kind of access will I get to the instructor?
This unguided session includes only the extensive material provided within the course. If you'd like one-on-one coaching from Liz "Snorkel" Thomas, please purchase a personal consult upgrade.