36 Recipes to Instantly Level Up Your Camp Cooking
Leave the freeze-dried meals at home and treat yourself to a gourmet trail meal with our most popular recipes.
Heading out the door? Read this article on the new Outside+ app available now on iOS devices for members! Download the app.
Look, we don't have anything against freeze-dried meals. They're easy, they're fast, and they're nutritious enough to keep you going on the trail.
But sometimes, that's not enough: Sometimes, spectacular scenery deserves a spectacular meal. From comfort food to protein-packed dishes to decadent desserts, we've collected 36 of our most popular recipes here, along with a few of our personal favorites. Master them, and you'll taste what backcountry cooking can really be like.
When you make a purchase through our site, we may earn a commission.
Potato Recipes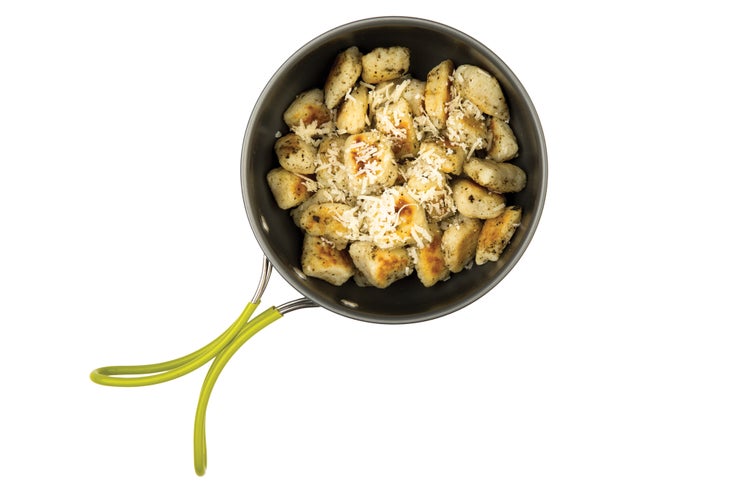 Sorry, pasta and rice: Potatoes are the best comfort food. How, you ask? Let us count the ways. Get the recipes.
Mac and Cheese Recipes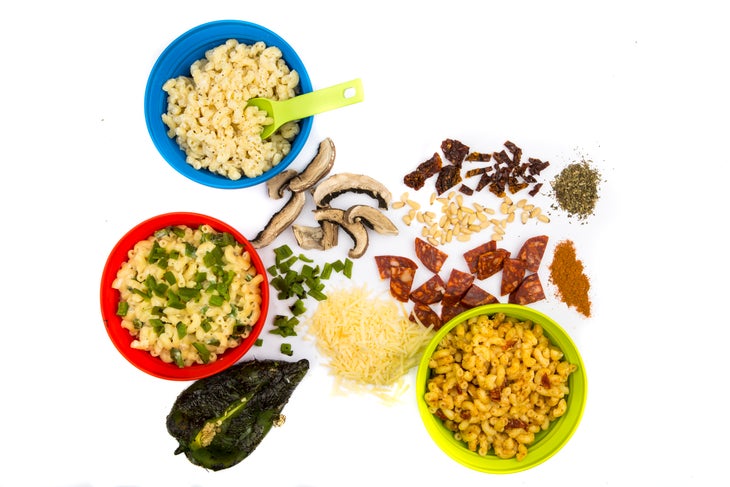 You're an adult: Eat like one. Upgrade your mac and cheese by swapping fluorescent powder for old-world flavors, veggies, and spices. Get the recipes.
Protein-Rich Recipes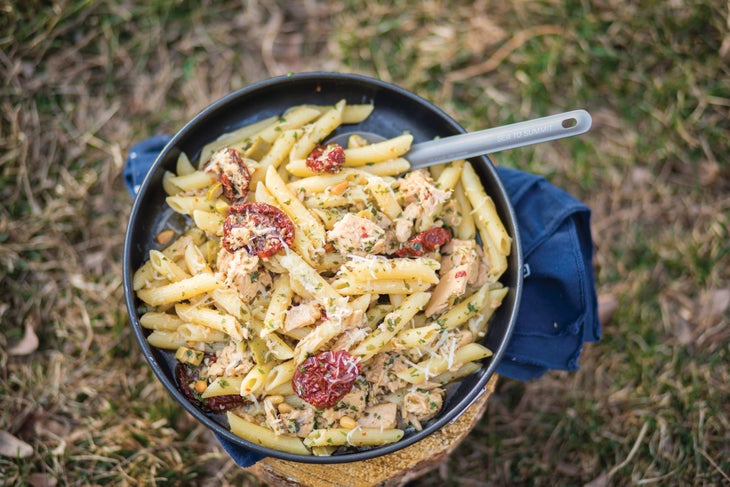 Protein helps your body maintain muscle mass, prevents next-day soreness, and sustains energy. Pack it in with these filling, recovery-boosting recipes. Get the recipes.
Cheap Recipes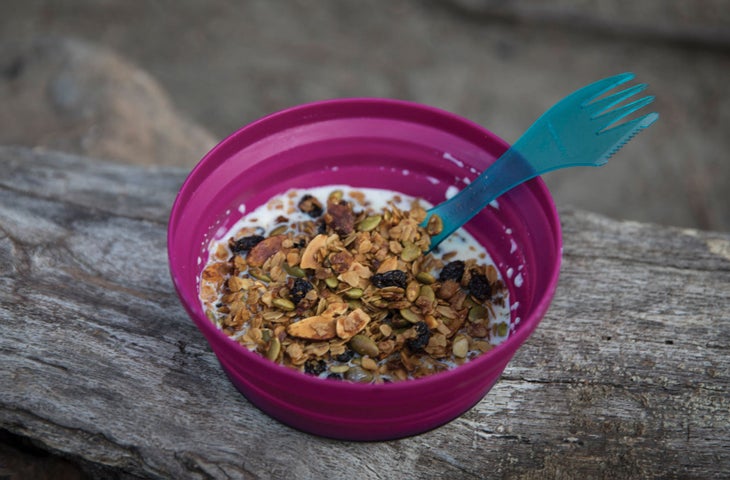 Put a dent in your hunger—not your trip budget—with three tasty meals for less than $2.50 per serving. Get the recipes.
Stuffed Fruit and Veggie Recipes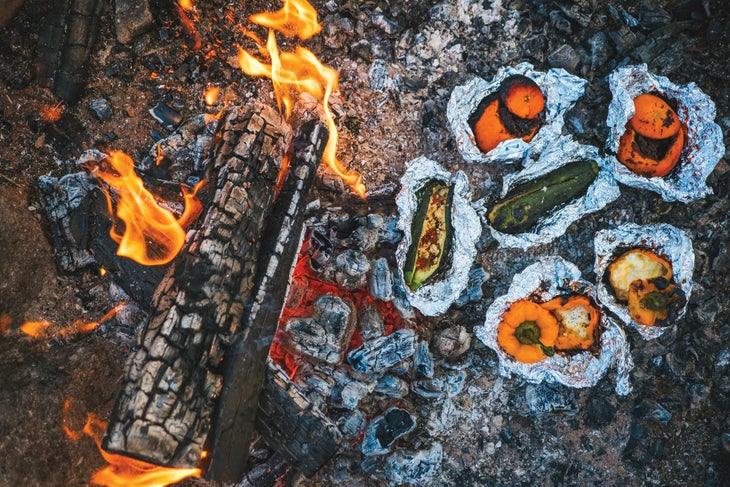 Turn up the fun factor with stuffed fruits and veggies. Best part? No dishes required. Get the recipes.
Trail Taco Recipes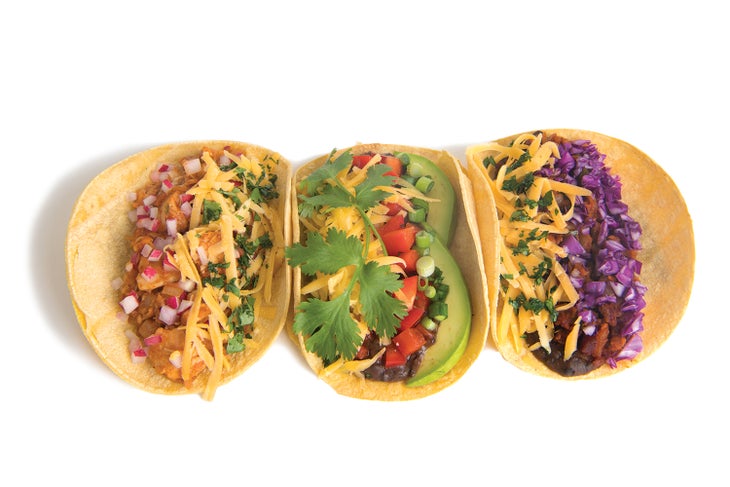 Tasty, fast, easy: What makes tacos great at home also makes them great in camp. Get the recipes.
Spicy Recipes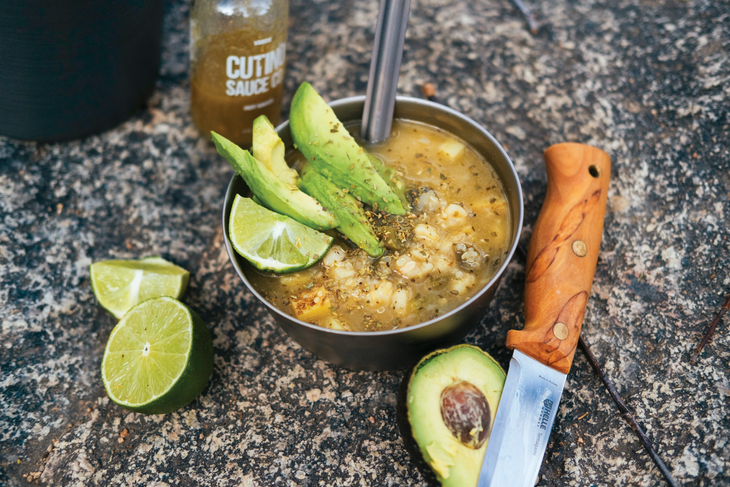 Make these flavorful dishes and you won't need to dump Tabasco on your dinner. Get the recipes.
Dessert Recipes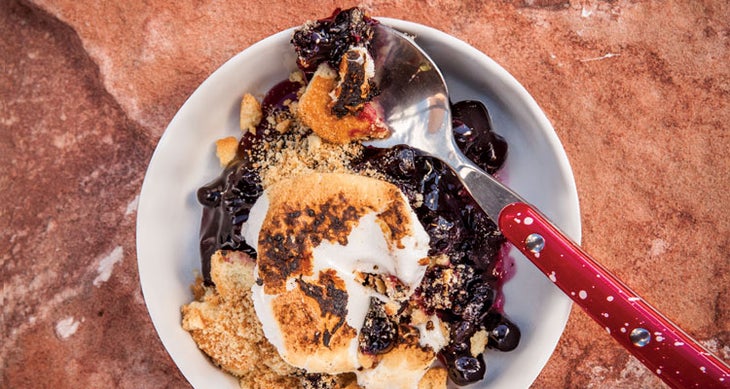 Don't settle for chocolate. With a little work and planning, your backcountry dessert can be as grand as the scenery. Get the recipes.
Breakfast Bar Recipes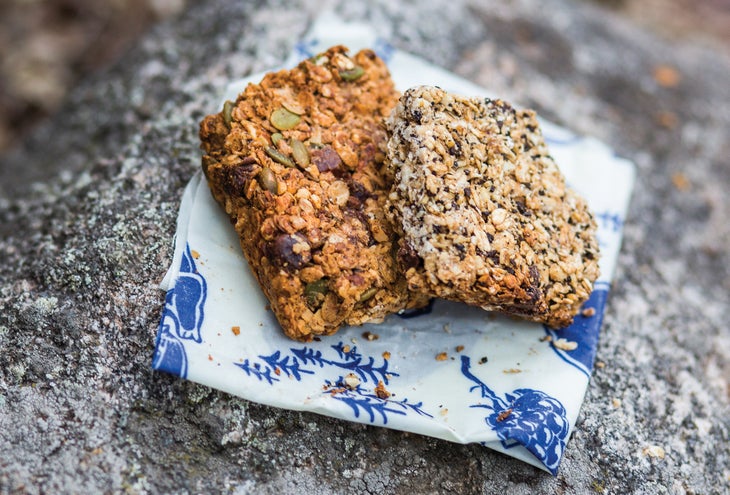 Prepare the first meal of the day at home and you'll start hiking sooner—and have on-the-go snacks. Get the recipes.
Editors' Picks: Our Secret Recipes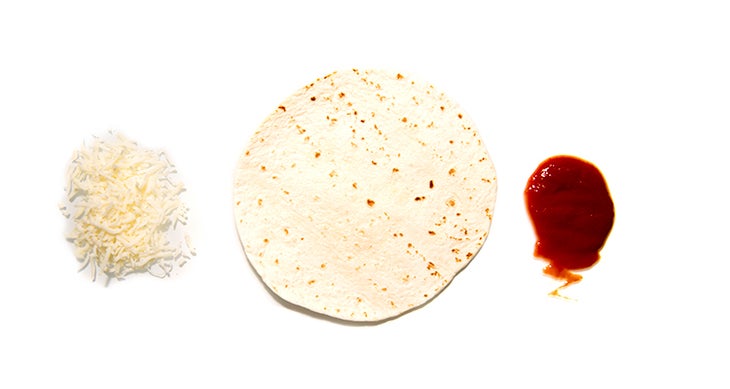 Our staff and writers share their favorite backcountry eats. Get the recipes.
Tips to Help You Become a Master Camp Chef
Make a spice kit: There's a good chance you're underseasoning your food. For a simple fix, pack a teaspoon or two each of garlic powder, oregano/basil mix, soy sauce, cinnamon, hot sauce, and Spike. Pack in leakproof containers, like a Nalgene travel kit or a GSI waterproof spice rack.

Bring the right tools: Bringing the proper utensils will help you finesse your meal. If you're cooking for a group, an ultralight spatula like the GSI Outdoors Pivot is worth the weight. A long-handled spork like the GSI Outdoors Kung Foon also does the trick.
Have we whetted your appetite? Sign up for our Backcountry Kitchen course on AIM Adventure U, and you'll get a comprehensive lesson in backpacker cuisine that you can take at your own pace. Bonus: Right now, it's 50% off.