Test Kitchen: Salami
We sampled 50 jerkies, salamis, and summer sausages to find the tastiest and longest-lasting. Here's how to choose, use, and make trail-worthy meats.
Heading out the door? Read this article on the new Outside+ app available now on iOS devices for members! Download the app.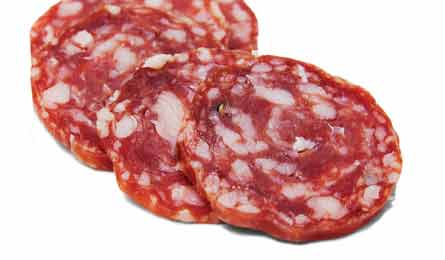 Photo iStockPhoto.com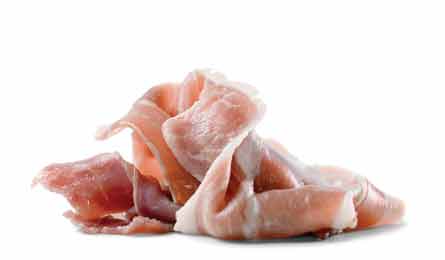 Photo iStockPhoto.com

Variety: Choose the right provisions for your trip.
1. Hard salami

Best for Gourmet chefs and sandwiches

Trail-worthiness These hard, salty, cured pork and beef blends—aka pepperoni, or fermented or dry sausage—hold up well to pack-bashing on extended trips.

Storage Once you start slicing, use it all within four days. Between meals, wrap uneaten bits in paper; plastic wrappings cause sweat, which shortens shelf life.

Shopping Opt for sausages without a pepper-covered or white casing (covered in natural mold); flaking is messy.

Top pick Boar's Head Bianco D'Oro Italian Dry Salame ($7; 7 oz.; boarshead.com). The rich (but not fatty) taste and peppery flavor made this a standout, especially paired with fresh veggies like cucumber.
2. Summer sausage

Best for Budget menus and meal mix-ins

Trail-worthiness This semi-dry sausage is tangier and has a more substantial casing (you'll have to pack it out) than salami. It also averages twice the fat, which makes it good for adding calories on cool-weather or high-effort trips.

Storage Best in mild temps—below 75℉. In warmer weather, opened packages in our tests started to turn within three days.

Shopping Choose sausages without cheese or veggies already added; opened sausages turn rancid more quickly.

Top pick Johnsonville Beef Summer Sausage Deli Bites ($5; 12 oz.; johnsonville.com). Testers loved the smoky flavor of these mess-free, bite-size sausage sticks.
3. Jerky

Best for Long, hot-weather trips

Trail-worthiness Jerky is much drier than other shelf-stable meats, so it's the longest lasting. Opened packages of unspiced, unflavored strips just got drier in our tests, instead of getting moldy.

Storage Heat doesn't affect most jerky. For trail quality, package daily servings individually to limit air and moisture exposure.

Shopping For trips longer than three days, choose the driest brands. Consider meats other than beef (pork, salmon, turkey), but avoid sauced or oiled versions.

Top pick World Kitchen's Old Fashioned ($13; 12 oz.; worldkitchens.net). Our line-up's winner for chunk size also pleased with a big bag—enough for an entire week.
More Trail-Friendly Meats
>> Cooked/shelf-stable bacon Heat briefly on a skillet and serve with eggs, or add to a sandwich.

>> Freeze-dried Rehydrate crumbled sausage and ground beef (chicken chunks have a reputation for staying rubbery) with hot water, then use for tacos or stir into pasta sauce.

>> Prosciutto Split a packet between two meals: mix into grits for breakfast, wrap around apple slices for lunch.

>> Spam Hold your prejudice. This meat is just pork, water, salt, sugar, and potato starch, and it makes a tasty burger. It's also now available in trail-worthy, single-serving packs.
Make Your Own Beef Jerky

Save money and add your own fave flavors.
3 pounds beef flank or sirloin tip

(cut into 1/4-inch-thick strips)

1 10-ounce bottle of teriyaki marinade

2 tablespoons garlic powder

2 tablespoons brown sugar

1 teaspoon cayenne pepper
Combine all ingredients in a glass bowl and place in the refrigerator for one hour (or up to 12 hours for more flavor); stir occasionally, then drain. Preheat a dehydrator or oven to 145℉. In a dehydrator, arrange a layer of meat on plastic mesh sheets, set on trays. In an oven, line the floor with foil and lay sliced meat directly on oven racks. Cook for six to eight hours (moist or thick cuts may need more cooking time). Jerky is ready when meat is darkened and hard, but still pliable. Store in an airtight container for up to three months.
Tip Prep meat before drying. Cut off visible fat and use lean cuts. Slice meat across the grain when it's semi-frozen, so pieces are easier to break and chew when dried.
Gear Testers prefer the Excalibur 5-Tray Dehydrator with 26-hour Timer ($250; excaliburdehydrator.com). It has temperature controls and an even-drying fan, and we fit almost a pound of jerky on each of the high-volume trays.