Why Cheese Is the Ultimate Trail Snack
From Gouda to good old string cheese, we tested 20 types to find the trail-worthiest.
Photo: Brian Hagiwara / The Image Bank via Getty
Heading out the door? Read this article on the new Outside+ app available now on iOS devices for members! Download the app.
On the surface, cheese may not seem like an ideal backpacking food. After all, it needs refrigeration, which isn't something that's usually readily available in the backcountry. But it has certain advantages. It's fatty, meaning it packs a ton of calories into just a few bites. More importantly, it tastes delicious, and when you're choking down your 20th bar of the weekend, that counts for a lot. Here's your guide to bringing the melty, gooey, dairy goodness with you. —The Editors
Hard cheese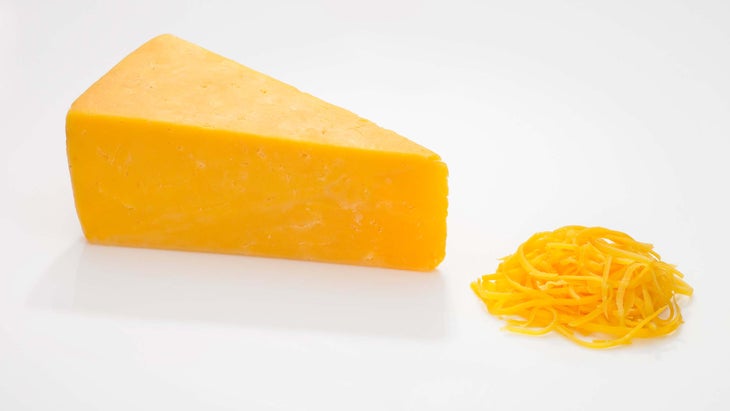 Best for Extended trips, hot weather, snacking, and meal topping
Trail worthiness Low moisture in aged hard cheeses concentrates flavor and extends shelf life. Our test hunks stayed edible for more than two weeks in temps in the low 80s. All hard cheeses sweat oil and whey, but opt for bricks over pre-sliced or shredded; moisture is easier to manage and the shelf-life is longer.
Storage Wrap in waxed paper then loose plastic wrap–not a zip-top bag. Store in a food-specific stuffsack to prevent an oily mess.
Top picks
Cheddar: This fatty choice (9.5 g/ounce) is good fuel for cold or hard hikes. Pair with apples or drizzle with honey on crackers.
Mozzarella: The low-moisture, semi-dry variety is trail-worthy (the water-packed stuff is not). Haul smoked hunks and string singles, which last two weeks without refrigeration. Both melt well on pizza and get gooier and more flavorful as oils sweat.
Parmesan: Protein-dense and salty (450 mgs/ounce), this meal-topper is a recovery superfood. Pack solid pieces (trim the rind) and shave onto meals after cooking for easy cleanup.
Soft cheese 
Best for Short trips, cool weather, and gourmet camp kitchens
Trail worthiness Moisture makes them mold quickly. In our tests, samples stayed edible for a week at temps below 72℉; at higher temps, they spoiled in as little as two days.
Storage Purchase cryovac (vacuum-sealed) packs. After opening, seal in an airtight container and store in a cool part of your bag.
Top picks
Brie: The rind of this gourmet soft cheese is edible, so there's nothing to pack out. The creamy, sharp-flavored interior is high in salt; pair it with trail berries or jam after a sweaty hike.
Cream cheese: This low-fat spread adds body to sweet or savory sandwich wraps, and (thinned with water) can substitute for sour cream or milk in camp recipes. It's also widely available in single-serve packets that last longer than a week without refrigeration.
Goat: Easier to digest than cow cheese, goat cheese is a good midday snack choice because it's unlikely to upset your stomach. It's also more delicate than many other cheeses; aim to consume it (on sandwiches or in quesadillas) in your first few trail days.
Longest Lasting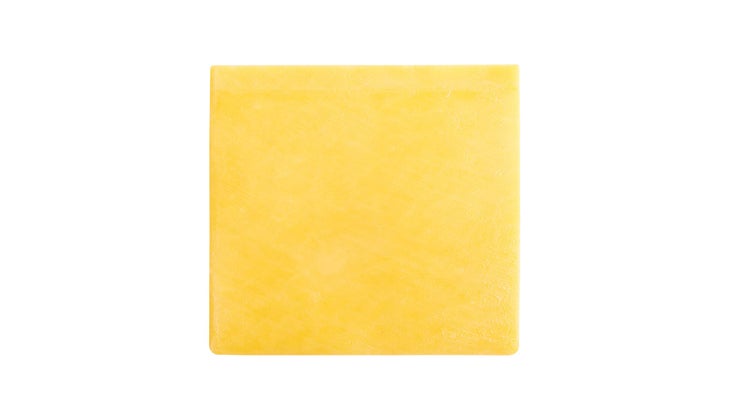 Add flavor and calories on big trips with shelf-stable cheeses.
Powdered: Lightweight and dehydrated, these are good toppings, but not ideal as primary ingredients. Mix blue cheese into polenta, blend cheddar with pancake mix for a savory breakfast, and use dried Parmesan on any carbs. (About $10/lb.; americanspice.com)
Processed: Downside: high salt content and a mild taste. Upside: Velveeta, Easy Cheese, American slices, and gourmet brands can last weeks. Blending during production helps "processed cheese food" stay creamy when melted (instead of separating like natural cheese). Stir 1/4 cup into two cups of cooked noodles for a rich meal, or add to soup mixes to increase calories.
Tested: Make a cheese-wax firestarter.
Wax-covered edam isn't just a tasty snack; the firestarter-worthy layer of red paraffin that keeps it from spoiling doubles as a survival tool. Make a mini candle: Fold and layer the wax into a one-inch square, then wrap it around a piece of paper twisted into a wick. Burns for up to 20 minutes.
Cheese Up Your Camp Cooking
As much as we love eating cheese straight, adding it to camp dinners is pure alchemy. Transform your next backpacking meal into pure culinary gold with these recipes from the Backpacker archive.
Do it plain, or do it up with porcini mushrooms and green chile. The choice is all yours.
A little egg, a little parmesan, and a little chorizo are your ticket to a meal that's as luxurious as it is affordable.
Bring the tailgate to your camp site with this creamy, hearty appetizer.
OK, we'll admit this one is an acquired taste. But swap the marshmallow out for a slice of cheddar, and you might be surprised.
Originally published in 2012; last updated in January 2022