Surviving—and Thriving—Through the Winter Siege
When the snow starts falling, teamwork is the only way to roll.
Heading out the door? Read this article on the new Outside+ app available now on iOS devices for members! Download the app.
Upgrade your skills with our online Wilderness First Aid Basics class! Learn to conquer common problems and handle emergencies with grace. Start it instantly, complete it at your own pace, access it forever. Sign up now!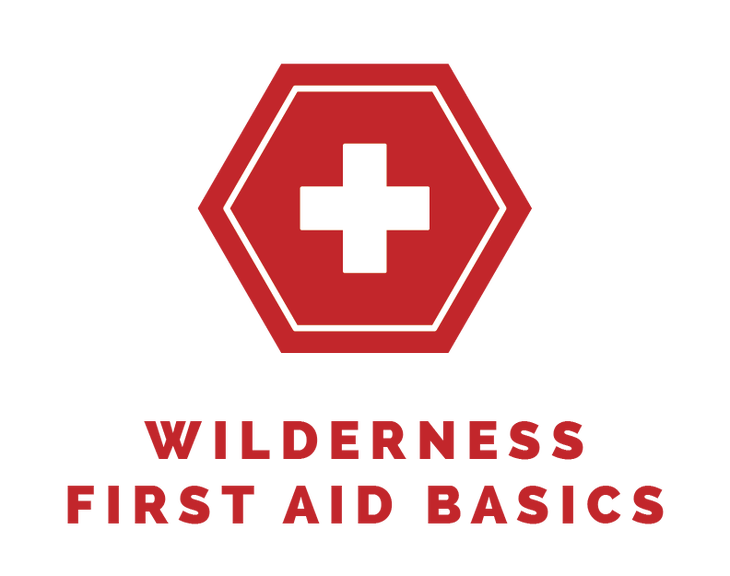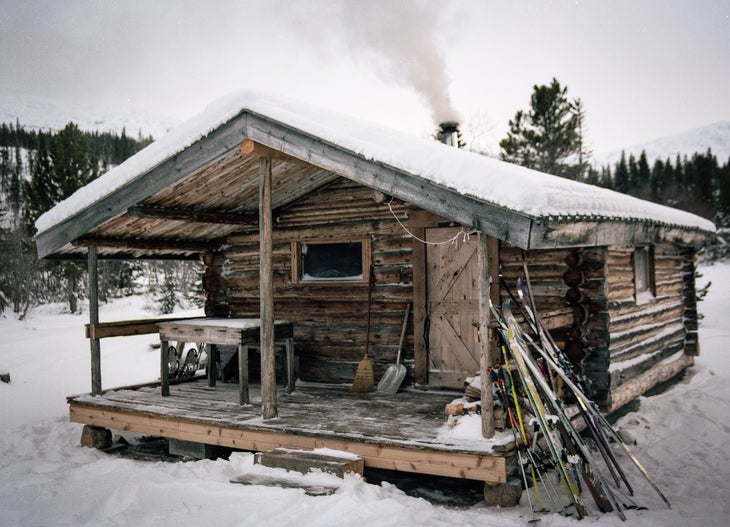 In summer, the wilderness surrounding my parents' cabin in Colorado's Sangre de Cristo Range looks about as dangerous as a scene from Bambi: Rabbits, elk, mule deer, bobcats, and the occasional bear prance out of ponderosa groves and through knee-high grasses on cue. The worst thing you'll have to contend with is a muddy trail.
But winter brings short days and cold nights. The few human inhabitants pack up for warmer climates, creeks freeze in the negative-degree temps, and 7-foot-high snowdrifts hunch over road corners like sleeping polar bears, sealing the place off.
To most people. But my family is a different breed, unable to resist the total solitude, spindrift spiraling through tree-filtered sunlight, an endless carpet of powder—and the promise of a fire to chase out the chill. Crossing the 7 frozen miles has become a New Year's tradition for my family 10 years running. Over that time and those miles, we've learned the value of the Winter Siege, the all-hands approach that turns winter epics into fireside stories.
On one early winter attempt, our tank-tracked ATV bogged down on a particularly heinous snowdrift 2 miles in. We'd left at 10 a.m.—plenty of time, we thought—but no amount of technique or brute force could dislodge the doomed vehicle from its grave. So we ditched it, strapped on snowshoes, and prepared to haul as many supplies as we could stuff into our packs, prioritizing the beer and wine. Midafternoon sun gave us confidence we had enough light for the 5 miles of untrodden snow ahead.
Breaking trail through deep snow and up steep grades takes a toll, and it didn't take long for my late-50-something parents' pace to slacken. Then my mom caught a snowshoe and fell, twisting a knee already weakened by old ski injuries. As that happened, the sun slipped behind Blanca Peak for good, ushering in deep purples and cold winds. The change from afternoon hike to evening epic was fast: We had 2 miles to go, it was dark, and my mom could only hobble a few feet per minute before stopping to wince and rest.
We inched across crusted slabs while the wind raked us raw. Jeff, my 23-year-old brother, began to shiver and couldn't feel his feet; he'd only brought lightweight "cabin" layers. With the rules that governed my family's usual interactions blown away in the breeze, three headstrong personalities turned to me—the backpacker—to unite them. I quickly triaged their fatigue and warmth and turned four individuals into a team. First, I dispatched my brother to run to the cabin to start the fire I knew we'd need.
My mom, dad, and I pushed on until my dad's muttering turned toward delirium. He wanted to stay with the group, but I knew by sticking around he'd become a liability so I gave him a job, too: widen the track for me and mom.
Meanwhile, my mom's pace had slowed to about 200 yards an hour. Could I rig my avy shovel to pull her? Nope. Could I carry her? Deep breath. In 50- to 100-yard stretches, I shuttled the packs ahead and then ran back and carried my mom the same distance. I strained to hold onto her legs through thick gloves, shuffling along the path broken by the others.
I pretended like it was easy as I grunted out involved questions to distract her from the pain. But she distracted me, too: telling jokes and old stories and marveling at how quiet and special snow-cloaked woods can be in the dead of night. A survival epic was going on, but she either didn't notice or knew basking in the fear wouldn't make a difference anyway. Her chatter kept me going. I repeated the haul-mom-and-packs process until we finally saw a glow through the trees. The cabin. It was 11 p.m.
Inside, Jeff and my dad huddled by the roaring stove, telling tales of hallucinations, wrong turns, swooping owls. I collapsed to the carpet. My refreshed mom had the reserves to keep the fire going and spirits high. Soon, we were thawed and self-medicating with a Malbec slushy. But only because of our teamwork: brother's speed to the fire, dad's dogged trailblazing, my donkey endurance, mom's unflappable good humor. It all got us pulling in the same direction, ensuring that this is a story we get to keep telling around the winter fire every New Year's Eve.