How To Start Your Own Backpacking Tradition
One backpacker shares her secret to maintaining a decades-long hiking streak.
Heading out the door? Read this article on the new Outside+ app available now on iOS devices for members! Download the app.
When Dody Kois organized her first women's backpacking trip in 1987, she had no idea that it would morph into a 33-year tradition—but then again, almost nothing about that disastrous hike seemed worth repeating.
Kois had planned an overambitious route across the Continental Divide in Rocky Mountain National Park, where lightning storms made the trek as frightening as it was fatiguing. One hiker accidentally dropped her sleeping bag down a couloir, which necessitated a torturous retrieval. Half the group got lost (and eventually found, after many unexpected miles of searching).
Yet the following year, Kois called for a do-over. And now, 33 years later, her annual women's backpacking trip includes the founders' daughters and granddaughters. "It's fun to see the babies turn into mountain goats," says Kois. Plus, campfire conversations run deep. "Marriage, faith, divorce, death, parenting—we've shared our hearts together, shared so much adventure together," says Kois, who credits her outdoor tradition for cementing strong relationships.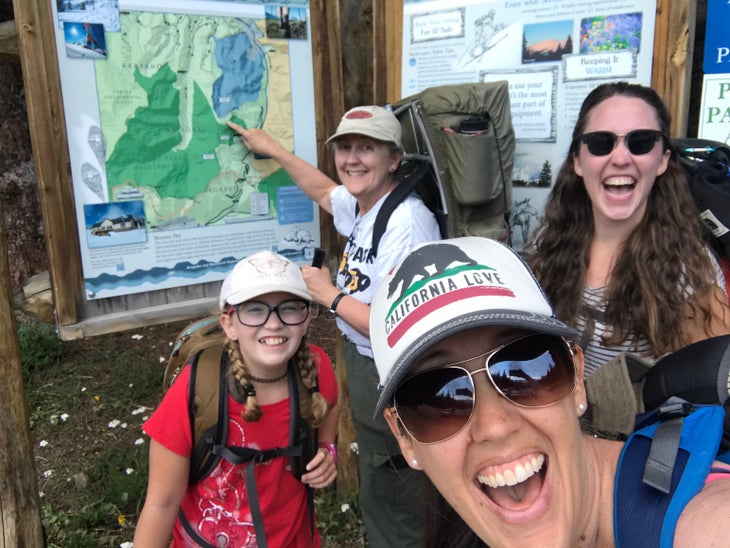 Here are six tips to start your own:
Accept amateurs.
"Don't wait till everyone's an expert at backpacking to kick off your tradition," advises Kois. But do expect newbs to study up (Backpacker is loaded with good advice). She continues, "Don't assume everyone knows what to bring and how to pack. You've got to have explicit conversations about that for each trip."
Appoint a route designer. 
"I'm a map addict," admits Kois, who plans out the mileage, trails and campsites for each trip—and by doing so, keeps the tradition alive. Other people can coordinate food and gear, says Karen Koutsoukos, a longtime participant, "But by being the route planner and organizing where we were going ever year, Dody was our rock."
Stay put on Day Two. 
"Our first year, we made the mistake of trying to cover too much ground each day," says Kois. Ever since, the group has remained at the first campsite for two nights. That system accommodates varying ability levels: Superfit hikers can climb a peak near camp, while tired participants can read, fish at a nearby lake, or savor the scenery from their camp chair.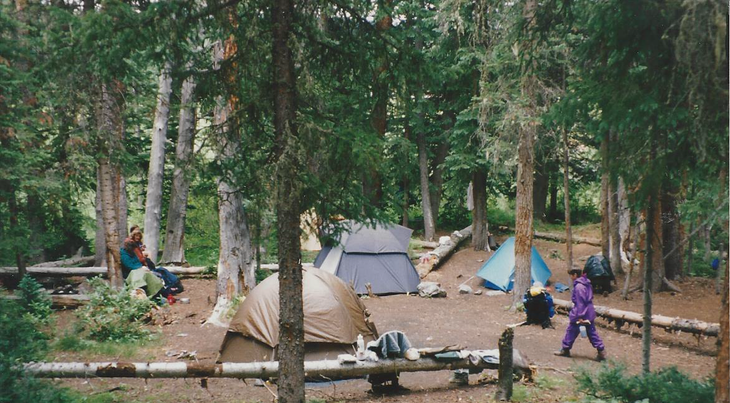 Don't insist on unwavering participation. 
Even Kois herself had to miss out on a couple of girls' trips (once when she was pregnant, and once when she was injured). Her mother no longer participates; her daughters join in when they can. "The key is not to pressure group members to honor the tradition no matter what," says Kois. Flexibility allows each trip to be a fun treat rather than a weighty obligation.
Use each trip to plan for the next. 
"On each hike, the group discusses where to go next," says Kois. That way, each destination feels like a collective choice, even if one person ends up researching and planning the particulars.
Honor milestones.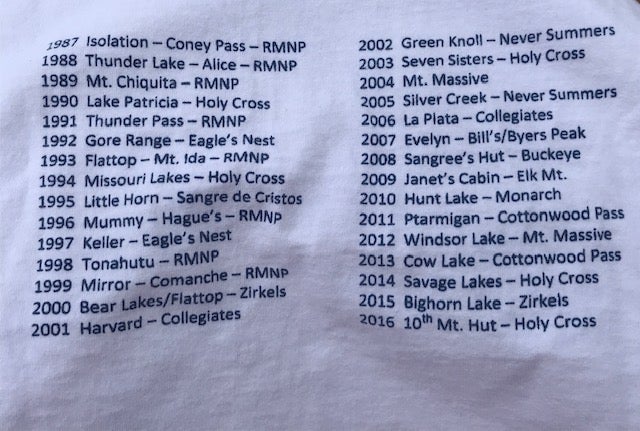 Kois's group made t-shirts to commemorate major anniversaries, like the group's 30 trip. One participant volunteered her artwork for the front; the back listed all their trip locations. Then, says Kois, "We celebrate the tradition by wearing our shirts to the post-hike meal or hot spring."