6 Key Wildlife Photography Tips
Practice at home, zoom in, and follow these other simple rules to score an intimate shot that captures an animal's character.
Heading out the door? Read this article on the new Outside+ app available now on iOS devices for members! Download the app.
Photo by istockphoto.com / natureniche
Specs: F/7.1, 1/25 sec, ISO 250, 420mm focal length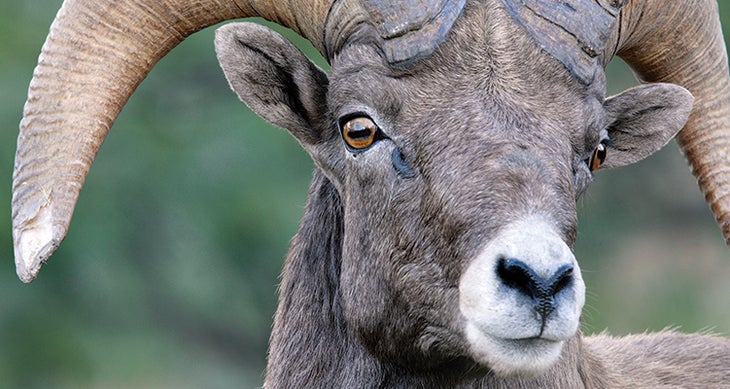 Be prepared
Animal encounters can be fleeting, so practice by snapping squirrels, birds, or dogs at a local park. The more familiar you are with the camera, lens, and technique, the less you'll leave to chance on your next big trip. Keep your camera as handy as possible: in your pocket for smartphones or point-and-shoots, chest-mounted for DSLRs (see below).
Use selective focus
Emphasize your subject by blurring the background. Begin with your widest aperture, or use portrait mode if your camera offers it. Then, set the focus on the animal's eye. If the rest of the face is blurry, narrow the aperture to increase your depth of field. Refocus before each shot and as the animal moves.
Zoom in
Animals can enhance your landscape shots, but you don't need a spectacular background for an impressive wildlife photo. The closer and bigger you can make the animal look, the more the energy and excitement of the encounter will come through. If you can, zoom in so the animal's face fills the frame (but always keep a respectful distance from wild creatures).
Snag the moment
Take a few test shots to dial in your settings, then slow down and be patient. Watch the animal and wait for compelling moments like eye contact and an engaging expression. Collect at least 20 options to chose from later. Avoid: chin down, chewing, patchy shadows on the face, background distractions.
Process at home
This can especially improve photos in which you couldn't control the light. Increase saturation and contrast and add some blacks to make the photo more dramatic. If you couldn't zoom in as much as you wanted, crop or subtly darken the edges to direct the viewer's eye to the animal's face (don't go overboard). For detailed tips, go to backpacker.com/processing.
Gear up: Keep Your DSLR Ready
Every second counts with an animal encounter, so strap your camera to your chest. Cheap: a case and two 'biners clipped to pack straps. Upgrade: The Cotton Carrier Camera Vest ($149; 1 lb. 1 oz; cottoncarrier.com), which our photographers swear by. Also, choose an ultrazoom lens, like the Sigma 18-300mm F3.5-6.3 DC Macro OS HSM ($579; 1 lb. 5 oz.; sigmaphoto.com). It's lighter than carrying a second lens and allows you to quickly compose any shot, from wide-open scenics to up-close portraits.
Read more: For tips on increasing your animal encounters, go to backpacker.com/wildlife.