Knot Tying: Learn the Quick Release Trucker's HItch
The best knot out there for tightening and releasing cords that will be heavily loaded. It's perfect for cinching down gear, tensioning horizontal spans of rope, or getting a large tarp tightly pitched.
Heading out the door? Read this article on the new Outside+ app available now on iOS devices for members! Download the app.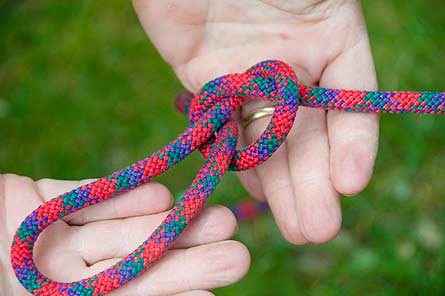 Start with a quick release overhand.
Take the free end of the rope and run it around your desired tension anchor.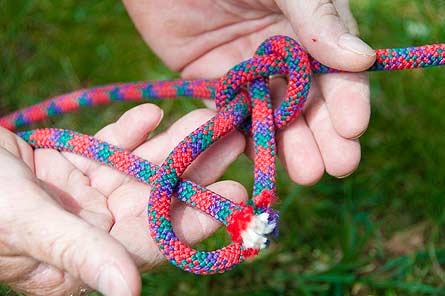 Run the free end back from the anchor through the overhand knot loop.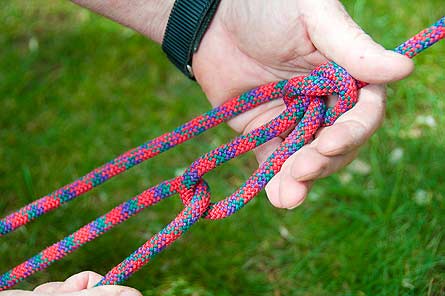 Tension the entire rope between anchors by pulling on the free end and adjusting the anchor loop.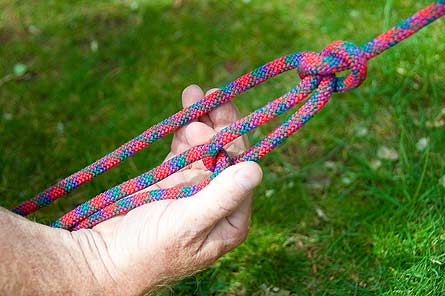 To hold tension while finishing the knot, pinch the rope bend where it goes through the overhand loop.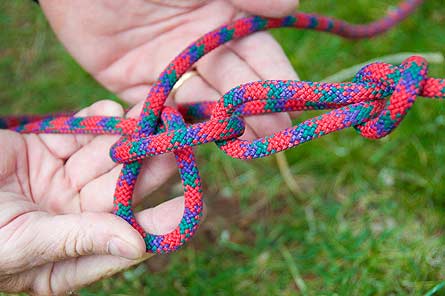 Tie off the free end by creating a second quick release overhand knot around the departing cord.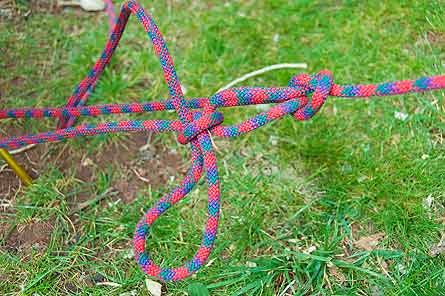 Finished off, the hitch should look like this.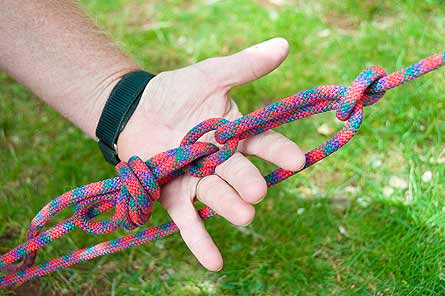 To secure it tightly against loosening yet still have an easily undone hitch, backtie the free end with a mid-cord half hitch.
Text and photos by Steve Howe
Need a primer on knot tying terminology? Click here.