Instant Upgrades
Snag a last-minute permit for a popular national park trail, ease the itch from a poison ivy/oak encounter, navigate successfully in a canoe, and pack the right amount of food for your big groups backcountry trip.
Heading out the door? Read this article on the new Outside+ app available now on iOS devices for members! Download the app.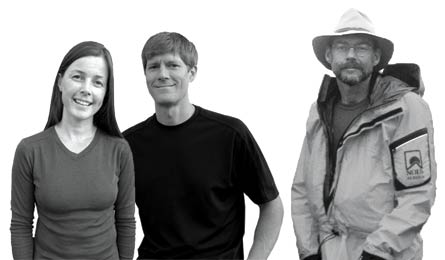 Sheri & Randy Propster (left), Tod Schimelpfenig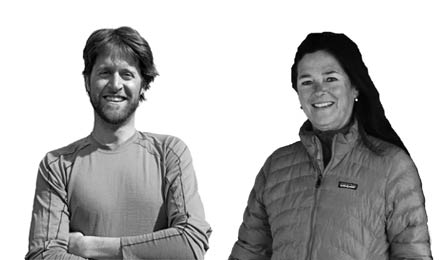 Andrew Matranga (left), Claudia Pearson
PLANNING

Sheri and Randy Propster

BACKPACKER Get Out More team
Problem

Missed the permit window for my national park dream trip
"Every national park reserves some permits for spontaneous travelers, so even if you missed peak-season deadlines—which can be six months or more in advance—you may still be able to snag a permit for a popular trail. Some parks (like Grand Canyon) process their dedicated walk-in permits 24 to 48 hours in advance, while others (like Glacier) only do so during certain hours. Research the park you're targeting, then come prepared:
»Arrive early. In busy season, expect a crowd to gather before processing begins and show up as much as several hours early to land a spot at the front of the line. (Note: Some offices use a lottery system to discourage long lines.)
»Be prepared. Bring a credit card, a handful of cash (some parks don't accept credit cards at the counter), your license plate number, a detailed best-case-scenario itinerary, a plan B, and an open mind. 
»Combine groups. Watch carefully to see who's issued a permit—a small group with extra room may be open to sharing their permit. If you're lucky enough to score a permit of your own, consider offering up your free space to other waiting campers. 
»Ask about alternatives. Some parks have a waiting list that gives priority to next-day returnees. Also, some parks (like North Cascades) give rangers the authority to issue permits for a limited number of 'unadvertised' use areas; if you're nice, you may get lucky."

FIRST AID

Tod Schimelpfenig

Curriculum Director, NOLS Wilderness Medicine Institute
Problem

Major rash from a poison oak/ivy encounter
"Poison oak and ivy are allergic rashes caused by contact with the oils of their namesake plants. Had a close encounter in the field? Wash the affected area asap to remove the oil (use soap if possible). Too late? The red, bumpy rash appears within a few hours of contact or as long as two weeks after (sensitivity varies). Time is the only cure, but you can try to mitigate the itching and mental frustration. On long treks in poison oak-thick areas, consider packing one of the many popular home remedies—calamine lotion and cortisone are pack-friendly—to treat itching. Do not scratch, as this can create an open wound and increase the chance of infection. Reactions are usually not extensive and heal within 10 to 14 days without treatment. If the rash is severely uncomfortable, ask a doctor about prescription-strength steroids, such as prednisone, to further alleviate symptoms."


NAVIGATION

Andrew Matranga

Navigation Expert
Problem

In a canoe and can't find my location on the map
"Onshore landmarks appear distorted when you're looking up from water level, which makes it tough to navigate lakes and oceans by sight. When paddling coastal waters, consider bringing along a NOAA nautical chart (nauticalchartsonline.com), which shows positions of buoys, beacons, and other aids to navigation (ATONs). Lighted aids can be lifesavers if you're caught in the dark; use the descriptions on your chart to identify distant ones by flash color, period, and pattern. Even without a chart, you can use ATONs to spot certain landmarks from a distance. Mouths of navigable rivers, for example, are framed by a red aid on one side and a green one on the other. Always: Plot your route before setting off, estimate your paddling time between landmarks, and pause every 10 to 15 minutes to track your location on the map." For tips on estimating distances over water, visit backpacker.com/waternav.

CAMP COOKING

Claudia Pearson

NOLS Rations Manager
Problem

Not sure how much food to pack for a big group
"Err on the side of excess if you can carry the weight or are unsure of appetites. A typical backpacker burns 2,500 to 4,000 calories on a moderate to tough day and as many as 5,000 to 7,000 on hard trips or winter expeditions. To build an easy, energy-packed meal from scratch, measure a staple food like pasta, rice, or couscous into a zip-top bag, budgeting 2 to 4 ounces per person (depending on age, gender, type of trip planned, and weather). Pack a stash of filling add-ins like cheese powder, Parmesan, dried tomatoes, cooked bacon bits, or seasonings (also tasty: protein- and fat-rich cheeses or summer sausage). Cooking for big eaters? Boost carbs with bagels or tortillas. Rations dwindling? Drizzle foods with extra olive oil or butter, and/or add nuts or dried fruits to boost calories. Finally, always serve hot drinks before a meal to tame appetites, provide supplemental energy, and promote hydration."