Flower Power: Impress Your Hiking Partners By ID'ing These 10 Common Blooms
Become a trail botanist. Learn to identify ten of our country's most common wildflowers
Heading out the door? Read this article on the new Outside+ app available now on iOS devices for members! Download the app.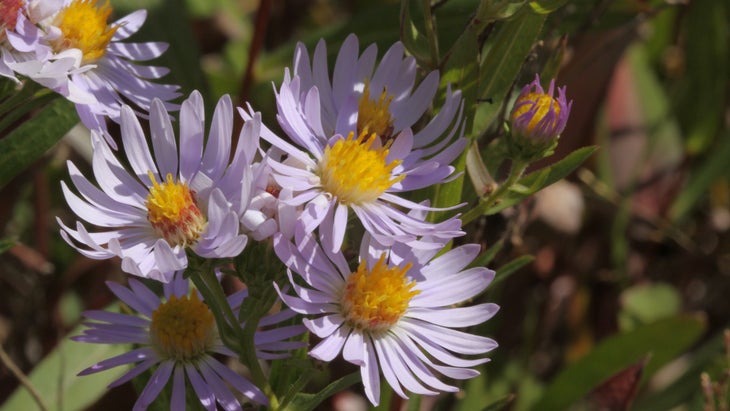 Longleaf aster (Symphyotrichum ascendens)
Also known as western aster or intermountain aster, this hardy flower grows in a variety of habitats.
Where to find it: Find it in western Canada and the United States, from the California Sierra to the Rockies
How to identify it: Thin, oblong purple petals around a central yellow inflorescence, topping a green stem up to 5 feet high.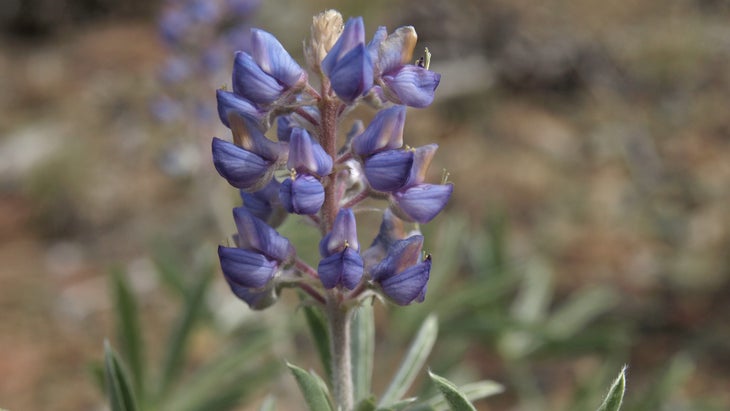 Silvery lupine (Lupinus argenteus)
Silvery lupine produces a hairy legume pod that can be up to an inch in length and contains several seeds.
Where to find it: This hardy, widespread flower ranges from southwestern Canada to the Midwest, growing everywhere from desert to grassland.
How to identify it: Look for sturdy stems with thin, palmate (i.e., resembling fingers on a hand) leaves. Flower petals are purple with white patches, while the seeds looks like a hairy peapod.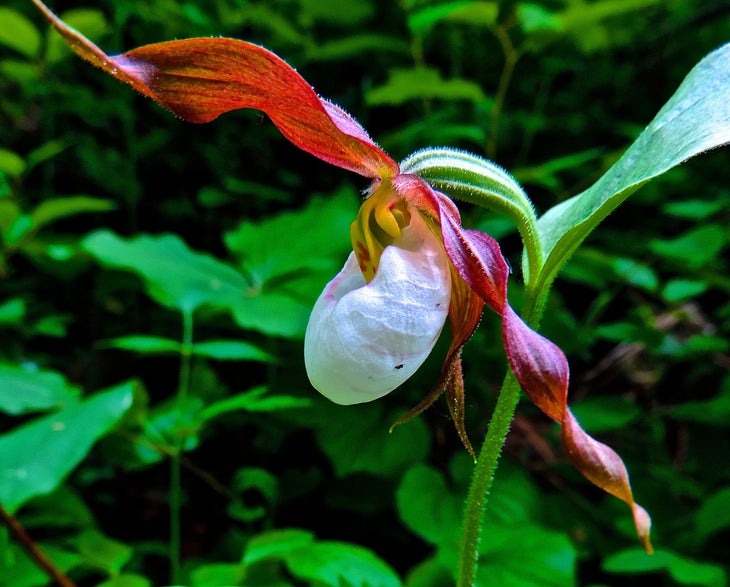 Mountain Lady's Slipper (Cypripedium montanum)
This fanciful flower can grow to be 27 inches tall.
Where to find it: Northwestern Canada and the United States, from British Columbia through Wyoming
How to identify it: It's hard to miss this orchid, which tops a stem growing up to two-and-a-half feet. Purple-brown petals and sepals surround a pouch-like white center.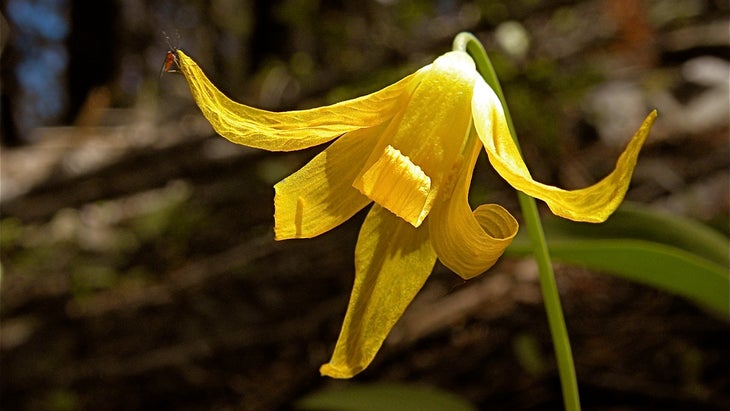 Glacier Lily (Erythronium grandiflorum)
They're not just pretty: The bulbs of these flowers are an important food source for grizzly bears.
Where to find it: Mountain meadows and hillsides from British Columbia to New Mexico
How to identify it: Look for a thin stalk with up to three bright yellow flowers, flanked by two large, curling leaves.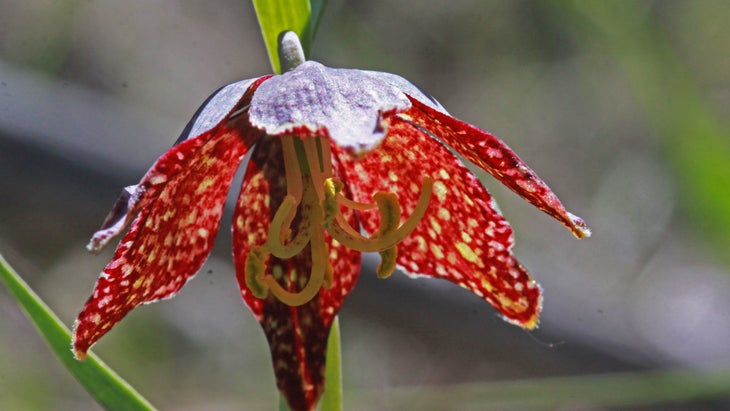 Leopard Lily (Fritillaria atropurpurea)
Named for its spotted petals, this flower is found in the Western United States beneath trees in leaf litter.
Where to find it: Look in forests through the western US, from Oregon east to North Dakota and south to Arizona and New Mexico.
How to identify it: The drooping, spotted flower heads are a dead giveaway; also look for large, curling yellow anthers in the center.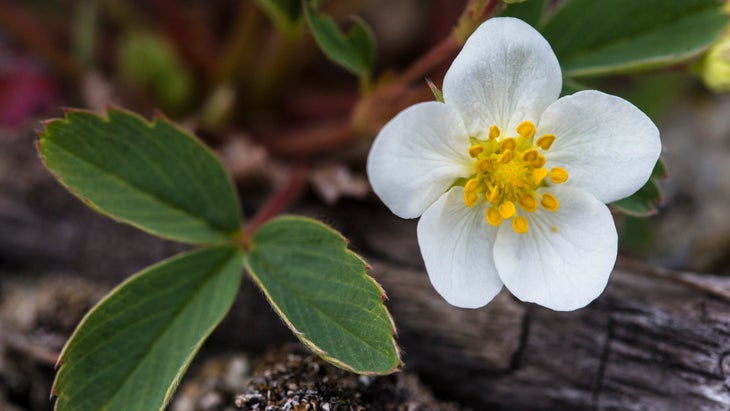 Wild Strawberry (Fragaria virginiana)
Find these plants and you're in for a treat: It's one of the species that was hybridized to create the garden strawberry.
Where to find it: This low, creeping plant occurs through much of the United States from coast to coast.
How to identify it: Small white flowers with round petals and toothed leaves are a tip-off; if its fruiting, ID gets even easier.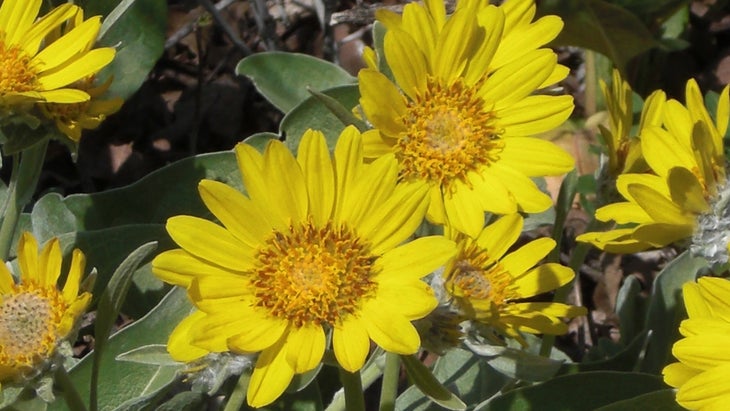 Arrowleaf Balsamroot (Balsamorhiza sagittata)
All parts of this sunflower-like plant, which grows in mountain fields across the western United States and Canada, are edible.
Where to find it: Southern Canada to Northern Arizona, and as far east as the Dakotas
How to identify it: Look for clusters of bright yellow flowers with fat, oblong petals and a hairy stem and leaves.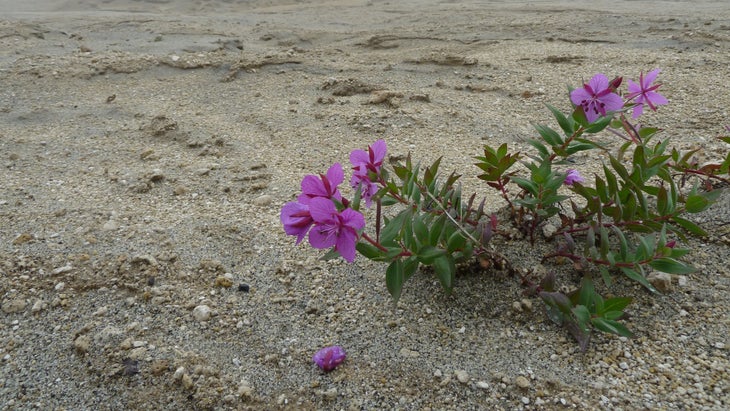 Dwarf fireweed (Chamerion latifolium)
This miniscule flower is completely edible. It is also the national flower of Greenland, where it's known as niviarsiaq, meaning "little girl".
Where to find it: Arctic and sub-Arctic areas around the globe, and as far south as the northern and central Rocky Mountains.
How to identify it: Look for four-petaled pink-to-white flowers ; the leaves are bluish-green and get larger the further up the stalk they go.
Mountain bluebells (Mertensia ciliate)
This classy flower has stems that reach over three feet tall and has edible flowers and leaves.
Where to find it: Mountain meadows in California, Utah, Nevada, and Oregon
How to identify it: The name says it all: Look for clusters of blue, bell-like flowers about a centimeter or two wide.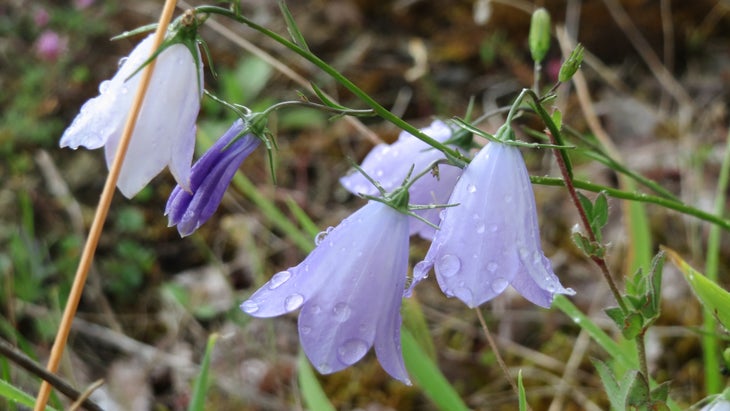 Harebell (Campanula rotundifolia)
Also known as Scottish bluebell, this purple flower has a literary pedigree: William Shakespeare mentions it in his play Cymbeline.
Where to find it: Most of the United States except for the southeast; this flower can grow anywhere from grasslands to cracks in paved trails.
How to identify it: The hanging, tubelike violet flowers are a little bigger than mountain bluebells and top a more gossamer stem; the minute leaves are another giveaway.