See More Stars This Summer By Learning to Navigate the Night Sky
Clear nights in the backcountry offer prime views of the heavens. Catch the best show with these stargazing tips.
Heading out the door? Read this article on the new Outside+ app available now on iOS devices for members! Download the app.
Stargazing Basics
Mind the moon
Plan your trip around a new moon to take advantage of darker skies. This lunar phase occurs roughly two weeks after each full moon. Up the awe-factor by checking for meteor shower peaks close to a new moon at timeanddate.com.
Find a clearing
Lakeshores are ideal spots to stargaze, providing unobstructed views as well as a reflective surface to mirror the heavens. A hilltop or rocky outcrop can offer a great alternative, especially on humid, windless nights when fog can form over water.
Let your eyes adapt
Move away from the campfire, put your phone in your pocket, and use the red setting on your headlamp 30 minutes before stargazing to let your vision become dark-adjusted.
Bring binoculars
Look for a pair in the 7 to 10x magnification range, with objective lenses of 40 to 50 milimeters (like 7×50 or 10×42).
Get familiar
Use an app like Stellarium or SkySafari to see which constellations, planets, and deep-sky objects will be visible from your observation site. Take special note of objects with the M prefix ("Messier objects") which are some of the most striking celestial sights. (Scroll down for a breakdown of some of the most spectacular.
Keep a record
Describing celestial objects and star patterns will make your eyes more receptive to subtle detail. Jot down notes or use a voice recording app to log your observations. Better still, try making a pencil sketch
—Mike Ducak
What to Look at When You're Stargazing
There's nothing wrong with just gazing up at the Milky Way and basking in the magnificence of it all. But go a little deeper, and there's a whole galaxy of things to see—literally. The better the magnification on your binoculars or telescope, the more you'll be able to see. These three picks are visible from the Northern Hemisphere in Summer with even modest equipment.
Hercules Globular Cluster (M13)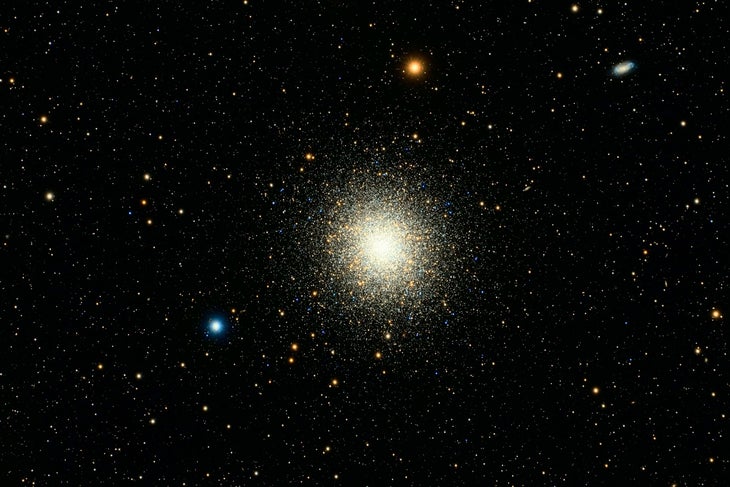 To the naked eye, the Hercules Globular Cluster is just a faint, fuzzy point of light, like a faraway star. In reality, however, that light is a collection of hundreds of thousands of stars. Look for it in the Hercules constellation, roughly halfway between Vega and Arcturus, two of the season's brightest stars.
Swan Nebula (M17)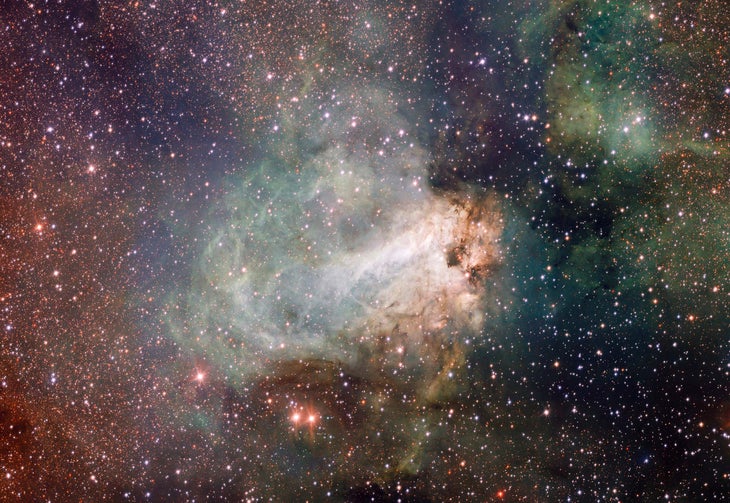 This star-forming cloud of hydrogen is vast—roughly 11 light years in radius, or 17,500 times the distance from Earth to Pluto. Spotting it with the naked eye is difficult at best, but its hazy form shows up well through binoculars.
Andromeda Galaxy (M31)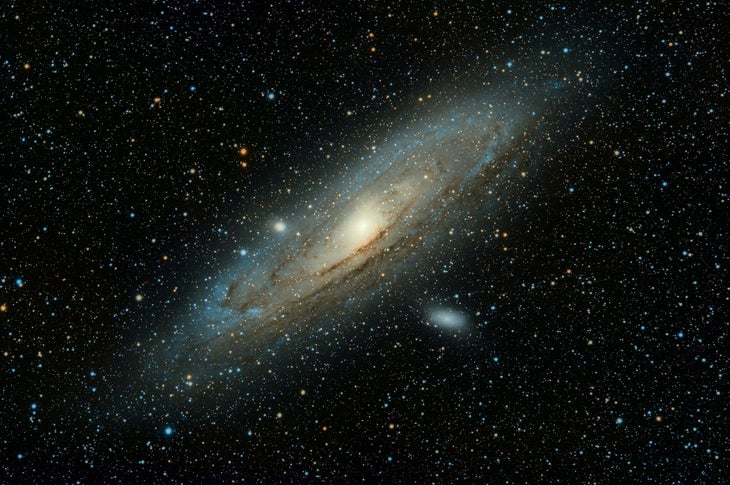 Andromeda is the nearest spiral galaxy to our own, and it's only getting closer: Most astronomers believe that the two will collide in roughly 4.5 billion years. Through binoculars, Andromeda appears as a fuzzy patch of light with a slightly brighter center.