How to Use Online Weather Resources
Conditions mean everything when planning your weekend adventure. Check out our Rocky Mountain Editor's favorite sites.
Heading out the door? Read this article on the new Outside+ app available now on iOS devices for members! Download the app.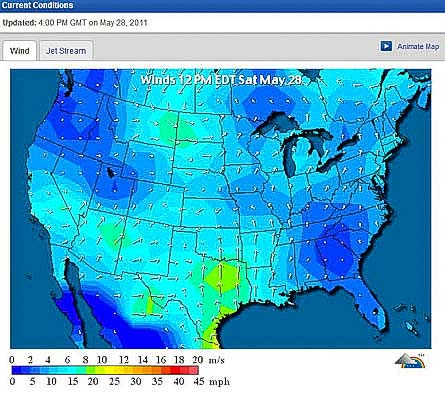 There are more weather resources online than just newscaster-level forecasts. Shown here is detailed wind speed information from weatherunderground.com/maps.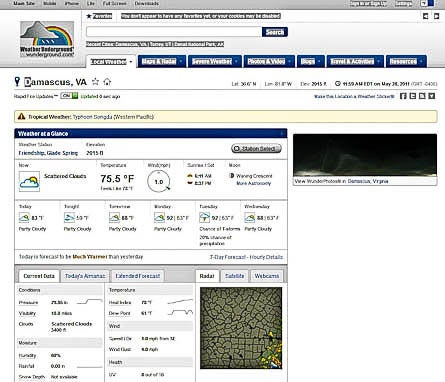 The best basic forecasts for most locations come from Weather Underground which is a good starting point.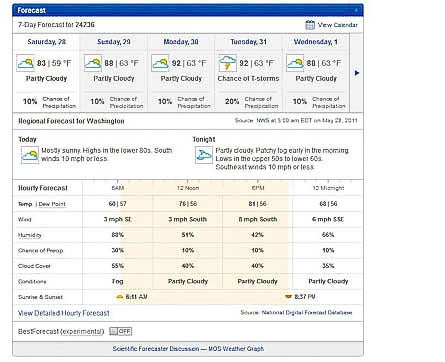 Their detailed 7-day forecasts are excellent for trip planning, since they include four detailed projections for each day.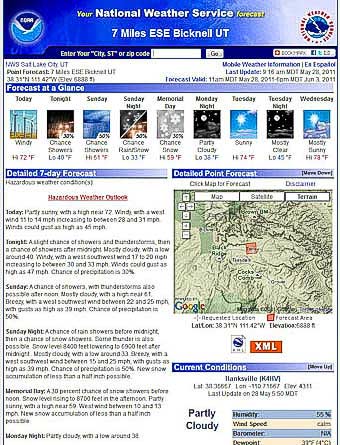 Your next stop should be weather.gov, which offers portals into more detailed maps and analysis. Often the forecasts differ slightly from Weather Underground.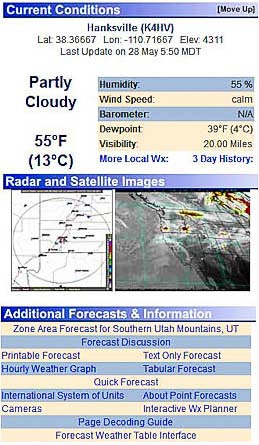 The lower right of the NOAA page takes you to two more valuable resources – radar and satellite imagery.
NOAA's "Base Reflectivity Radar" shows approaching cloud and storm systems. Choose "Loop" to get a sense of wind and cloud movement.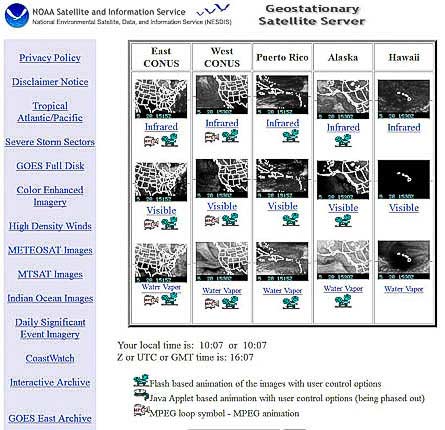 NOAA satellite imagery can also be accessed directly from www.goes.noaa.gov. Choose infrared, and animation (movie cam icon) for most detailed info.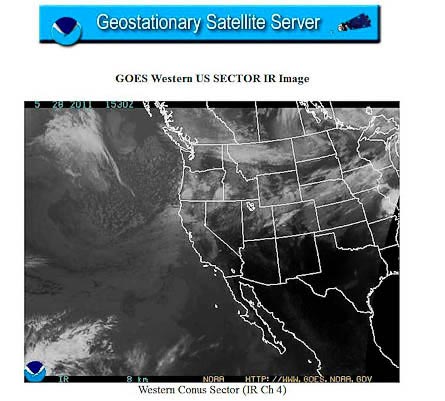 Www.goes.noaa.gov sector satellite images are superb for showing you approaching weather several days out.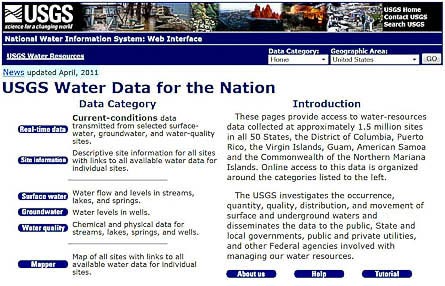 Going canoeing, or on hikes that require river fords? Go to www.waterdata.usgs.gov for river flow information, searchable by state and time frame.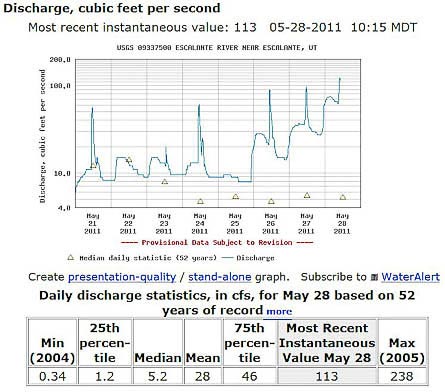 Once you've navigated the www.waterdata.usgs.gov site, you'll get detailed flow graphs, like this one for the Escalante River in southern Utah – approaching kayak level, but tough to ford.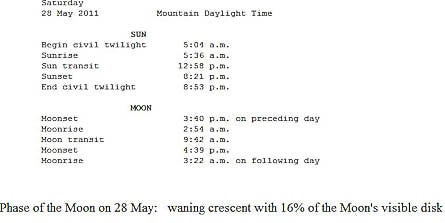 How much light will you get per day at your destination? Find sunrise/sunset, moonrise/moonset, and moon phases, all for specific locations, by going to aa.usno.navy.mil/data/.
Googling up your State Department of Transportation can reveal good data too. (Note: States vary.) In the upper right you see a real-time Utah Commuterlink traffic camera for the highway across Boulder Mtn in southern Utah – showing clear, sunny skies.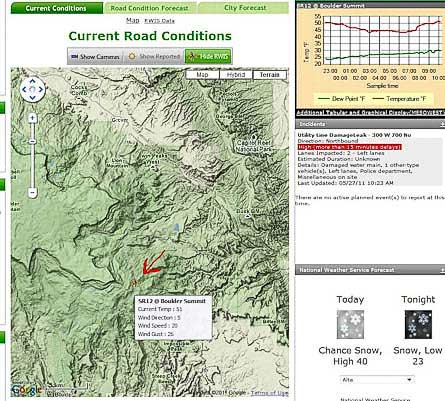 Here Utah Commuterlink shows current and graphed temperatures, and current wind speed, for their weather station at 9,000 ft on Boulder Mountain – valuable info for spring, fall or winter.