How to Tie a Prusik Knot
This loop attachment slides easily when it's unweighted, but holds tight when you pull it. It's a standard climbers' knot that's perfect for ascending out of a jam (or up a tree).
Heading out the door? Read this article on the new Outside+ app available now on iOS devices for members! Download the app.
You need two ropes to tie this knot: a standing line and a loop. The standing line must be at least twice the diameter of your loop. We're using an 8 mm climbing rope and a three-foot piece of 550 paracord.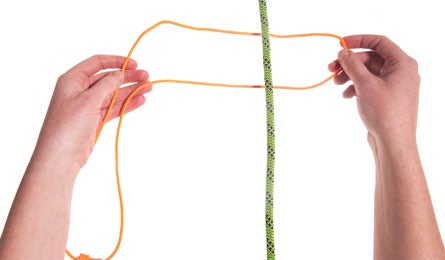 To start, form a bight in the middle of the paracord and position it perpendicular to the standing line.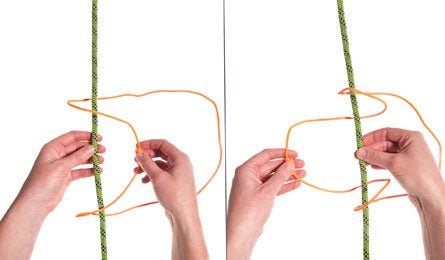 Widen the bight and pass the loop's knotted end around the standing rope three or four times, alternating your hands as necessary.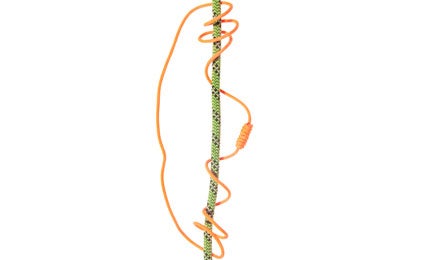 Make sure that each pass of the loop lies inside the previous pass, like a coil. After making three of four winds, tighten the knot. Ease the wound sections together by rotating with your fingers, working out the slack.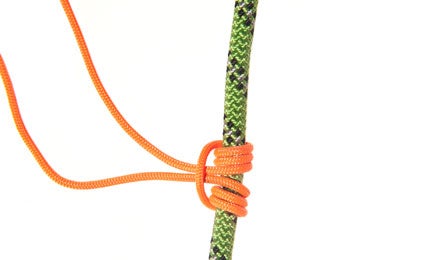 This is the finished knot. Note that the windings don't overlap each other at all, that's one of the things that gives this knot holding power.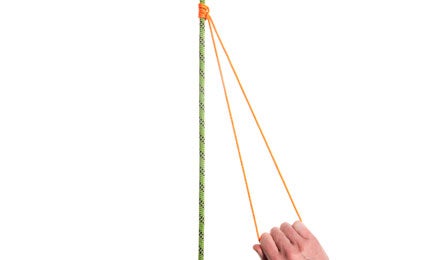 When you weight the loop, friction prevents it from sliding. When the knot's not weighted, your loop will slide up and down the standing rope really easily. Bonus: Unless your loop is super-fine, this knot stays easy to untie.
Text: Kristy Holland
Photos: Andrew Bydlon
Need a primer on knot tying terminology? Click here.