How To See More Wildlife
Animals are on the move in fall. Here's how to spot them on our next outing.
Heading out the door? Read this article on the new Outside+ app available now on iOS devices for members! Download the app.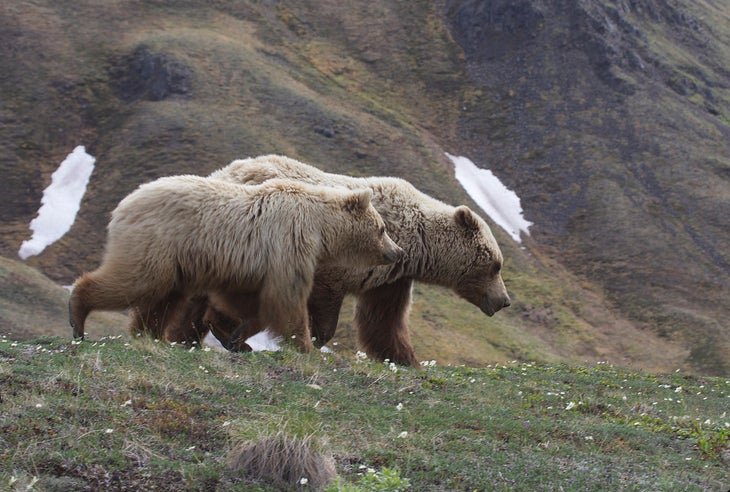 Hike early and late. Dawn and dusk are the magic hours for glimpsing animals, when many species are more active.
Scan your surroundings instead of focusing on the trail ahead. Stop every quarter-mile or so to look and listen more closely for a minute.
Be particularly alert in ecotones, the transitional zones between habitats. These fringes—such as the borders between prairie and woods, or timberline groves and alpine balds—usually harbor more wildlife than uniform landscapes.
Glass any broad vista you encounter. Instead of barreling into an open valley, pause quietly at the margin and scan with binoculars.
When watching an area for signs of life, position yourself downwind to avoid signaling your presence.
Pay attention to agitated trailside critters, which can reveal hidden predators. Frenzied crows often indicate the proximity of a raptor, while a chirring, tail-flicking squirrel could tell of a lurking bobcat—or indicate that you've given away your own location.
Keep your distance: Try to stay at least 100 yards away from bears and wolves, and 25 yards from other wildlife.
Learn a region's ecological calendar to seek prime habitat at the right time. In autumn, mule deer trek down ridges and canyons from high meadows to overwinter in valleys; bears forage berry thickets; and migrating birds funnel along rivers and other natural corridors, especially the day after a cold front.
(For three top wildlife-viewing hikes, click here)