How to Convince People to Go on a Hike With You
Never hike alone again with this handy guide to convincing key people in your life to hit the trail with you.
Heading out the door? Read this article on the new Outside+ app available now on iOS devices for members! Download the app.
It's summertime! Nature is calling, and you want to answer by going on a hike… but you don't want to do it alone. Lucky for you, we've prepared an easy guide on how to convince the various people in your life to accompany you on a hike.
Your significant other (who doesn't like to hike)
This one shouldn't be too hard. A hike (if not too strenuous) is the perfect opportunity for drawn-out conversation and reflection. With beautiful scenery and your body pumping with endorphins, it's hard not to fall in love with nature and your hiking partner all over again. Plus, fresh sweat contains pheromones, stimulating interest in your mate. Note: reflect on your choice of significant other. Do the positive traits really outweigh the dislike for hiking?
Your grandma
Who says hiking isn't for older people! "Walking and moving around is the single most important thing older people can do to extend their life expectancy and remain independent," says Bill Evans, of the University of Arkansas' Institute on Aging. If that doesn't convince her, promise a cup of tea and her favorite treat as a post-hike incentive.
Your neighbor
How much, besides small talk, do you actual engage with your neighbors? Knowing your neighbors well can save your life—literally. A University of Minnesota study found that stroke victims have a better survival rate if they have a 'cohesive neighborhood,' as defined by neighbor interactions. A collective effort of researchers at different universities revealed a correlation between social relationships and death rates, evidenced by the fact that those without social connections had a 50 percent higher change of death during the follow-up period. So get to know that cool guy or gal one or two doors down, and pave the way for a lifetime of having each other's backs.
Photo: Johnny Ainsworth/Flickr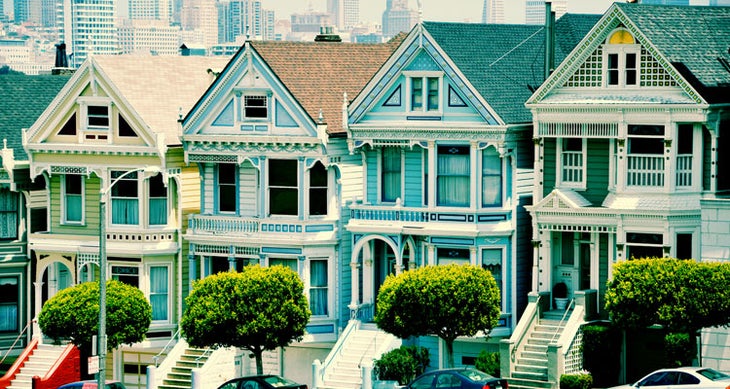 Your co-worker
It's easy to get stuck in a cycle. Get up, sit at work for eight hours, go home, eat dinner, watch TV, go to sleep. The next time you hear your co-worker complain about sitting at work all day, it's time to hit the trail. Research shows that hanging out with work friends outside the office can increase job satisfaction, productivity, and job commitment. Alternative for flexible jobs: hit the trail for a quick loop during your lunch break. Hiking can sharpen your concentration, making you all the more alert back at your desk.
Your 'gym-rat' friend
Do you have that friend who scoffs at hiking and tells you it's not real exercise? Well tell them that hiking exercises nearly every part of your body and that you can do it all outdoors rather than under fluorescent lights on awkward machines. Best of all, it's totally free. No monthly memberships or hidden fees = more cash to spend on an epic summit picnic.
Your dog
Easy. 1) Pick a trail that allows dogs. 2) Keep a treat in your pocket.
Photo: Mitch Barrie/Flickr