How To Clean Your Camera's Exterior
All cameras, whether SLRs or point & shoots, need maintenance. Here's how to clean your baby and get it ready for the next big sunset.
Heading out the door? Read this article on the new Outside+ app available now on iOS devices for members! Download the app.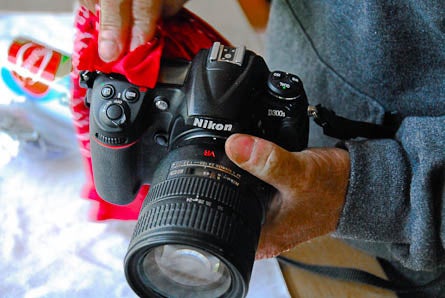 1. Wipe off the camera's exterior using a damp, lint-free cloth like a clean, well-used cotton t-shirt or bandana.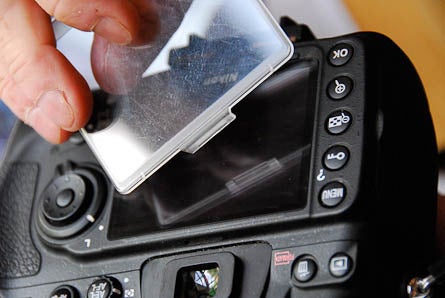 2. Remove LCD screen and eyepiece covers and clean beneath them.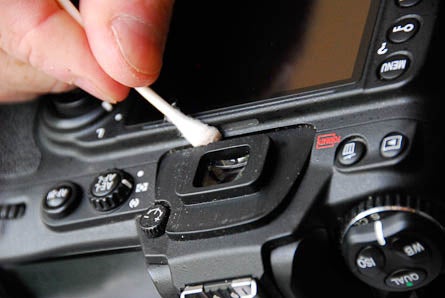 3. Use a damp Q-tip to remove grit from complex seams and cracks.
4. Extend zoom lenses to expose internal barrel parts and clean beneath them.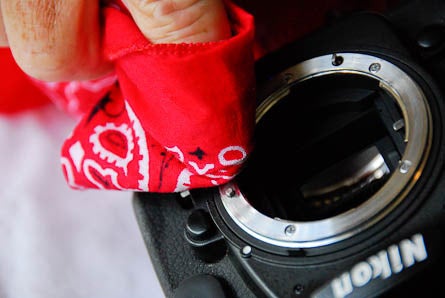 5. Clean grit and grease off lens and camera body mounts, and the electrical contacts on them, using a damp cloth.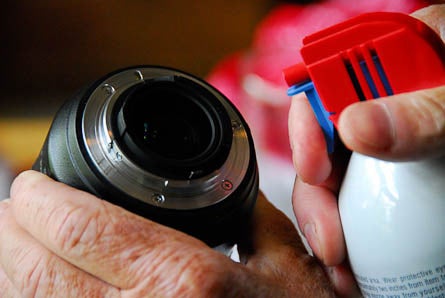 6. To clean lenses, first blow off as much grit as possible using a squeeze bulb or canned air. Â Don't neglect the rear elements, which are more important to image quality than the lens front.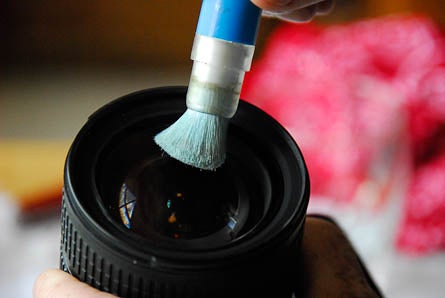 7. Then use a lens brush, or soft camel hair art paintbrush, to remove more stubborn particles.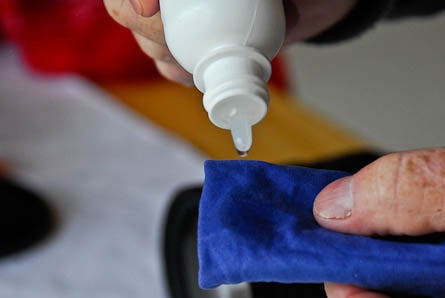 8. As a last step in cleaning lenses, moisten a microfiber lens cloth with special lens cleaner solution. Both are readily available from electronics and camera stores.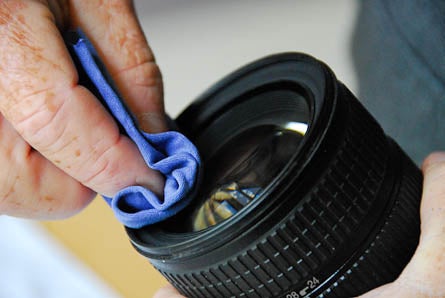 9. Wipe the moistened microfiber gently around front and rear lens elements. To prevent scratching, remove dust and grit first. Examine lens elements in full sunlight and repeat cleaning until they're smudge-free.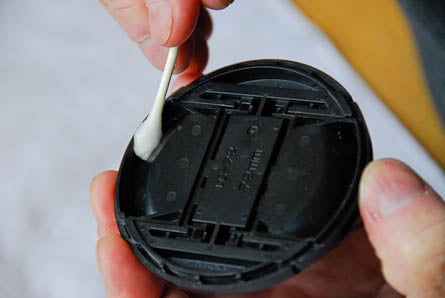 10. Lens caps get very dirty over time, contaminating lenses they were designed to protect. Clean them using water and Q-tips.
Photos by Jennifer Howe / howephoto.us