First-Aid Manual: Treat a Sprained Ankle
Add support and reduce swelling in 5 easy steps.
Heading out the door? Read this article on the new Outside+ app available now on iOS devices for members! Download the app.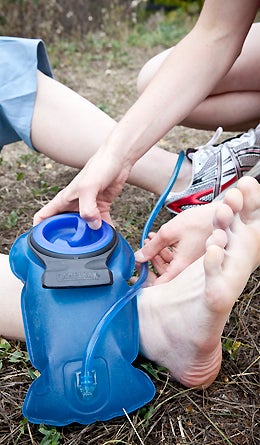 For any sprain or strain, remember RICE: rest, ice, compression, elevation. First, have the patient rest. Next, reduce the swelling by applying snow or a hydration bladder filled with cold water.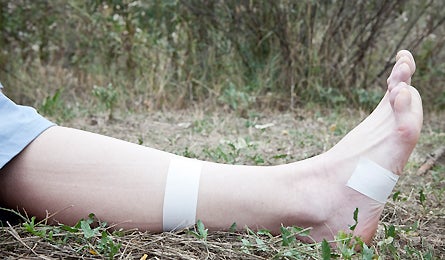 Compression: Wrap the ankle in a basket-weave pattern with athletic tape. First, apply an "anchor strip" around the back of the calf. Place another anchor strip under the instep of the foot.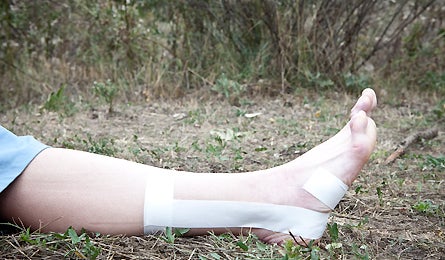 Next, apply the first "stirrup strip" down the calf, over the ankle, under the foot, and back around to the top anchor strip.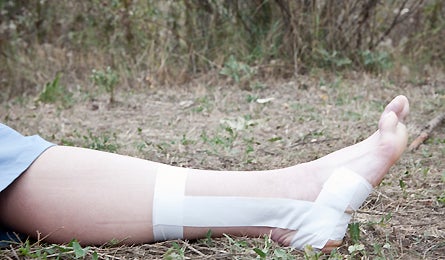 Now apply a "horseshoe strip" under the ankle, around the heel, and back around to the bottom anchor strip.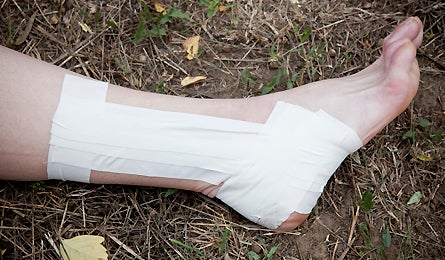 Continue applying stirrup strips and horseshoe strips in an overlapping pattern until ankle is fully supported. Finally, elevate the injury above the heart.
Upgrade your skills with our online Wilderness First Aid Basics class! Learn to conquer common problems and handle emergencies with grace. Start it instantly, complete it at your own pace, access it forever. Sign up now!