Expert Panel: Instant Upgrades
Heading out the door? Read this article on the new Outside+ app available now on iOS devices for members! Download the app.
Expert
Problem
Solution
PLANNINGSheri & Randy Propster
BACKPACKER's Get Out More team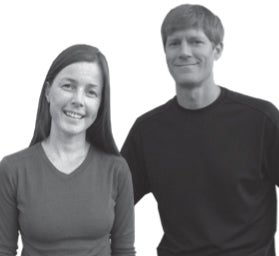 Scrambling for last-minute weekend supplies
"Create a 'go kit' of consumables that you can grab to be ready for a trip in less than five minutes. Include: (1) 8,000 calories of shelf-stable food; (2) toiletries; (3) cash (small bills) for late-night arrivals at self-issue permit stations; (4) stove fuel (3.5 oz. of canister fuel per person/day); and (5) spare batteries for your headlamp, GPS, etc."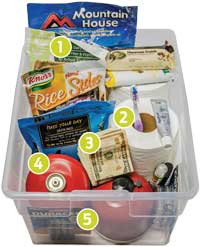 Expert
Problem
Solution
FITNESSRob Shaul
Founder, Mountain Athlete Training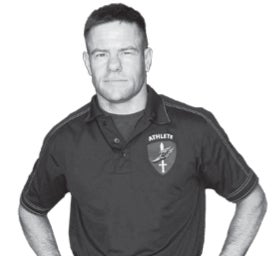 Hills hurt your quads, especially when you're carrying a big load.
"Hiking hills requires strength—especially for braking during descents. To make your legs stronger during the contracting and lengthening phases of up- and downhill travel, nothing beats a series of intense, body-weight-only exercises I call leg blasters. Work them into your schedule in addition to your run workouts (which are good for aerobic conditioning but don't build strength for backpacking on hills). Start with two reps of the series (take a 30-second rest between reps) twice a week, and work up to five reps per workout over six weeks. If doing the entire series is too much, start with 'half-blasters,' half the reps for each exercise. Continue adding reps each week."1 leg blaster = 20 standard squats + 10 in-place lunges (each leg) + 10 jumping lunges (each leg) + 10 squat jumps. Click here to see a demo of each move.
Expert
Problem
Solution
GEARKristin Hostetter
BACKPACKER's Gear Editor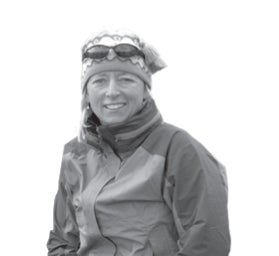 Headlamp flickering
"Start by scrubbing battery connections with a plastic-bristled brush and making sure they're aligned—bend them into place with a multitool if necessary. Apply a dab of dielectric silicone grease (about $4; available at auto parts stores) to the connections to prevent corrosion. Insert new batteries and match the positive (+) and negative (-) terminals correctly. (Storing a headlamp with incorrectly positioned batteries will eventually damage the circuit board.) If you're still feeling your way in the dark, get a new light. For around camp, I like Snowpeak's Snowminer ($50; 3.5 oz.; snowpeak.com), a 2012 Editors' Choice Award winner." Click here to see more editors' picks.
Expert
Problem
Solution
NUTRITIONClaudia Pearson
NOLS Rations Manager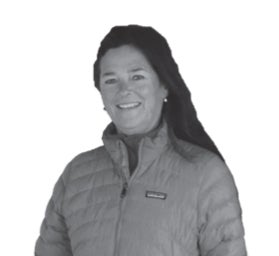 Not getting enough protein on the trail
"You don't necessarily need to tote meat—even though you can. [Click here to see this issues Test Kitchen.] It's easy to combine common trail foods to get complete proteins that add up to the recommended dietary allowance (46 grams for women, 56 grams for men). Try a protein-specific trail bar like Clif's Builder's Bars (20 g), a peanut butter and jelly sandwich (18 g), a bean and rice burrito (22 g), or granola and milk (18 g). To optimize muscle recovery, eat 10 grams of protein (combined with fat and carbs) within 15 minutes of
finishing your day's hike."
Expert
Problem
Solution
NAVIGATIONAndrew Matranga
BACKPACKER's Map Editor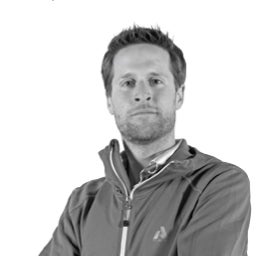 Near-impenetrable brush blocking your off-trail route
"Thick, seasonal vegetation doesn't register on most maps, so it's hard to plan around when plotting cross-country treks. On this continent, growth usually peaks in mid- to late summer. If your bushwhack turns into a willow- or berry-choked slog, adjust on the fly:>> Detour toward big trees. Overhead foliage blocks sunlight, so the understory near mature stands will be less dense and easier to navigate than sunny areas.
>> Go higher. Ridgelines are drier and often windier than valleys, so plants are sparser and smaller. Expect vegetation to thin as you ascend, especially on north-facing slopes.
>> Follow natural paths. Game trails, streams, talus, and snowfields are often clear."
READER EXPERT Meggan Trobaugh, 25, Puyallup, WA
"Don't get lost making midnight bathroom trips; tie a glow stick to the outside of your tent. The bright light makes it easy to find your way back."