How to Shoot the Solar Eclipse
Nail a once-in-a-lifetime shot with these tips from professional photographer Lucas Gilman.
Heading out the door? Read this article on the new Outside+ app available now on iOS devices for members! Download the app.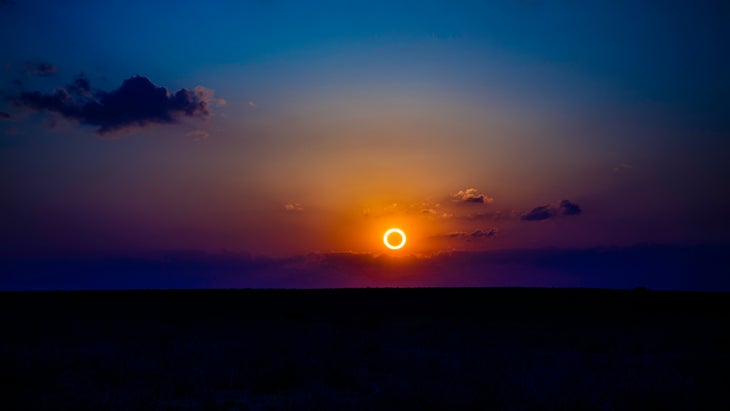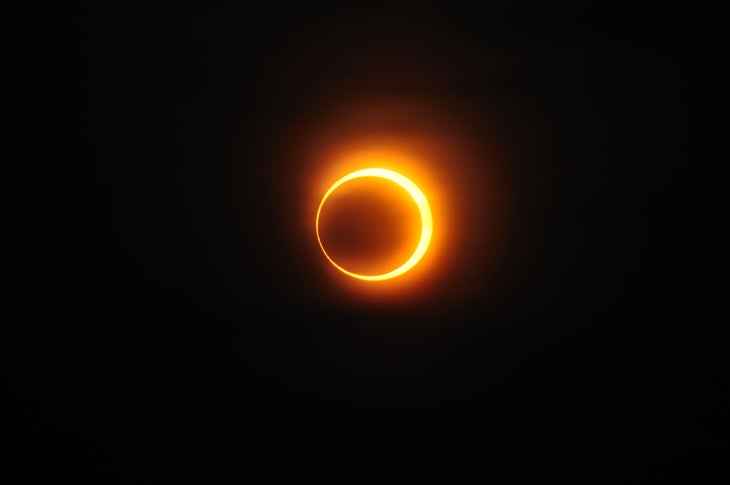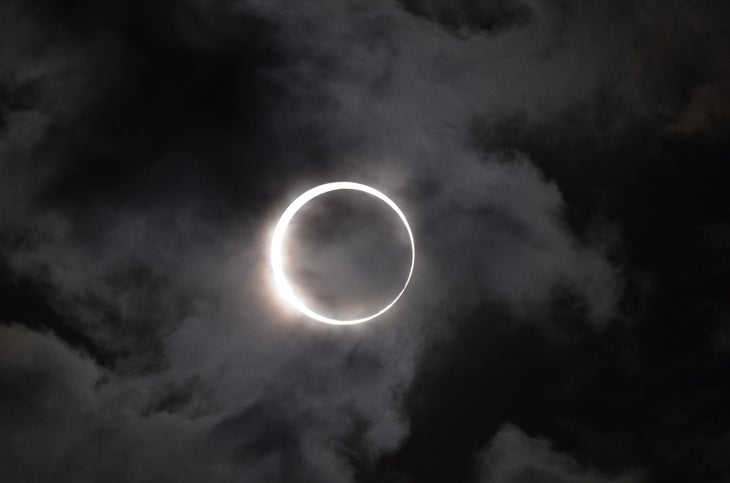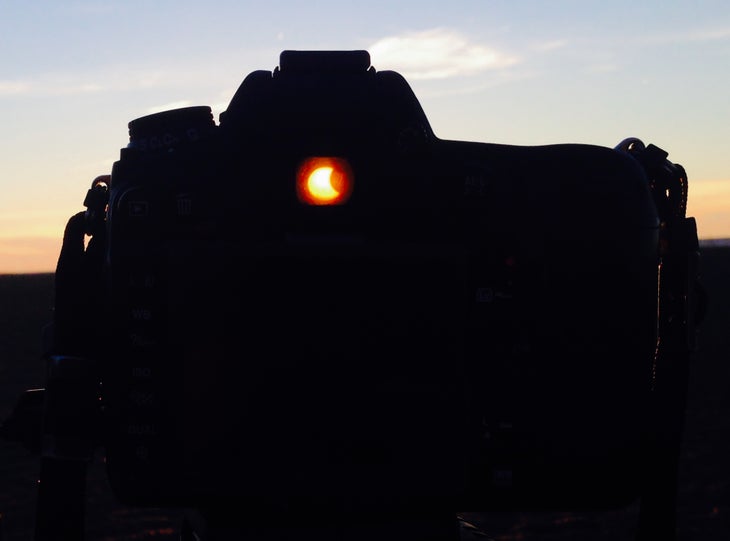 On August 21 there will be a total solar eclipse for the first time since 1979. Everyone in the Americas, Africa and Europe will have the opportunity to see a partial solar eclipse, but those lucky souls in the "path of totality," a ribbon of land about 70 miles wide stretching from Oregon to North Carolina, will get to see the moon completely covers the sun, causing twilight to fall in the middle of the day.
Needless to say, this rare event is a photographer's dream. But simply pointing your camera at the sun won't cut it. We caught up with pro Adventure Photographer Lucas Gilman to get his take on how to prepare.
Don't go blind.
If you don't want the eclipse to be the last thing you see, pick up some solar shades. The cardboard versions run about $15 for a set of 4-6. The American Astronomical Society has a list of reputable brands on its website.
The sun will damage your camera's sensor too. Just like your eyes, you'll need to put a solar filter on your lens to prevent your rig from getting totally wrecked. These can be pricey, but you can make your own using mylar, which is relatively inexpensive and can be cut to fit any lenses, telescopes, or binoculars you wish to protect from solar radiation.
The nitty-gritty
Gilman recommends that photographers bring a tripod. "You're going to want stability and the dexterity to try out some lower shutter speeds," he says.
Your shutter speed will vary based on your geographic location: the closer you are to the zone of totality the less available light, and the slower your shutter speed.
Take your ISO off auto and set it low, around 100. "Taking lots of different shutter speeds will give you the best chance at having the perfect exposure," Gilman suggests. "For starters, try an fstop of around 5.6 or 8 with your camera set to manual mode, and a shutter speed at 1/4000. Bracket from there and go all the way down to about 3 seconds." He also suggests using live view if possible to make adjustments more easily. If your camera has some sort of solar filter you can ditch the shades while looking at your LCD screen.
Be prepared.
Don't go into the big day cold: "Go out and practice beforehand," suggests Gilman. There are apps that can show you the path of the sun, but your best bet at nabbing a unique image is to go out at the time of the eclipse and scout your locations. Notice any interesting trees or hills you may want incorporate in your composition and take test shots so you can get a sense of what settings you may want to try.
Gilman warns against trying to look at your shots in the moment: There won't be enough time. Do your due diligence, have your batteries charged, and just have fun. This is a once in a lifetime event, after all.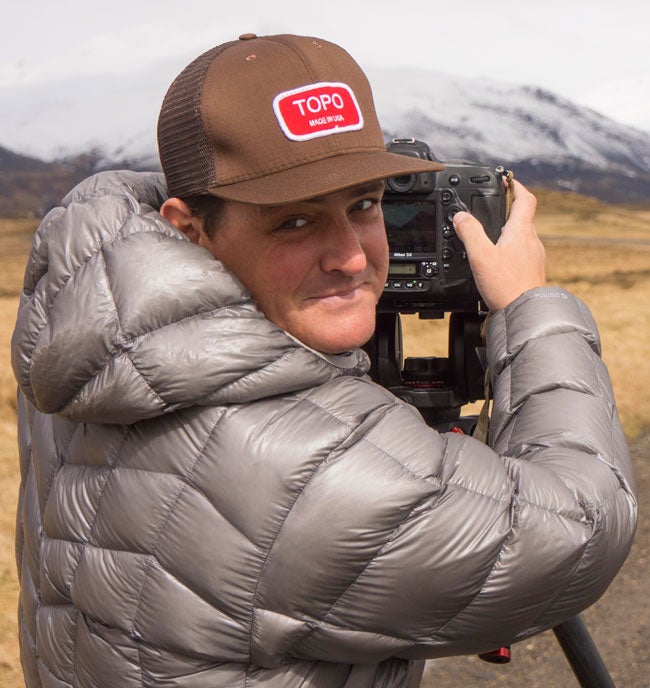 Lucas Gilman is an adventure photographer and Nikon ambassador whose work has appeared in National Geographic, Sports Illustrated, ESPN Magazine, ESPN.com, Men's Journal and Outside Magazine.