Impossibly Easy Barbecue Chicken Sliders
These juicy, saucy, super-simple mini sandwiches bring hearty home cooking to camp.
Heading out the door? Read this article on the new Outside+ app available now on iOS devices for members! Download the app.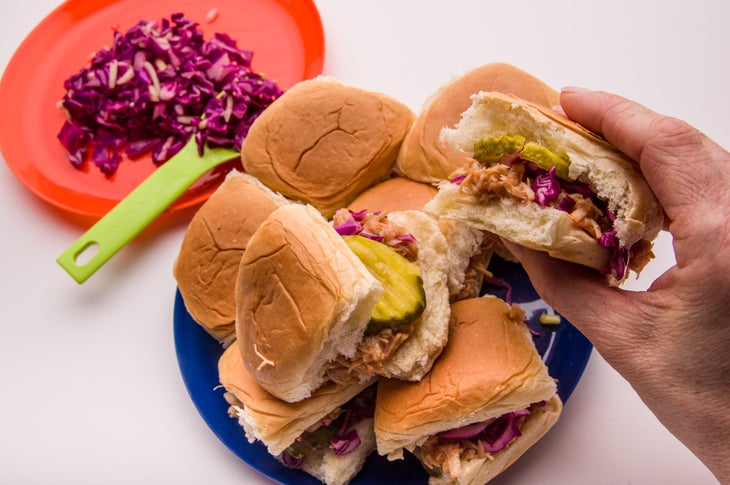 "There's nothing that says It's time to sit down and relax! like some county food," says our Trail Chef Jennifer Bowen. "These slider are like something your grandma or mom would make."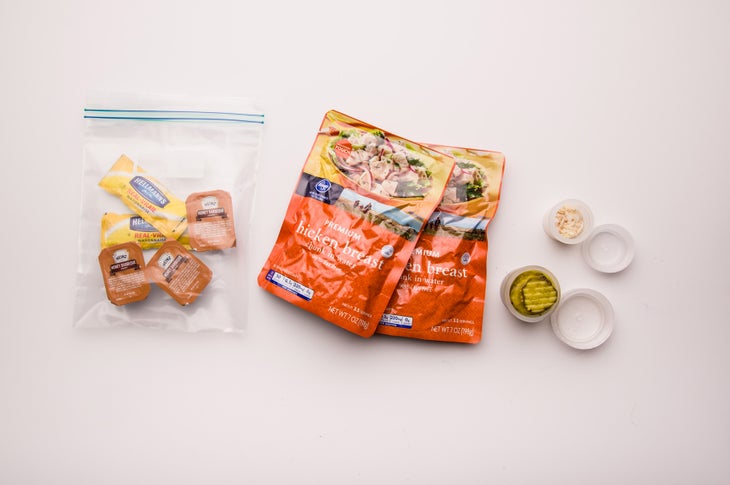 Condiment packs help make this meal super-quick to plan for and easy to customize. At home Pack at least three barbecue sauce packets, plus mayo or relish packets (optional), in a ziptop bag. Pack dill pickle slices in a small, tightly sealed container (they'll keep 5 days). Pack 2 tsp minced dried onion or ½ tsp onion powder in a small foil or paper packet or another container. You'll also need two 7-oz chicken packets (or a large can, or two (1-oz) packets freeze-dried chicken; vegetarian option: a box of shelf-stable tofu).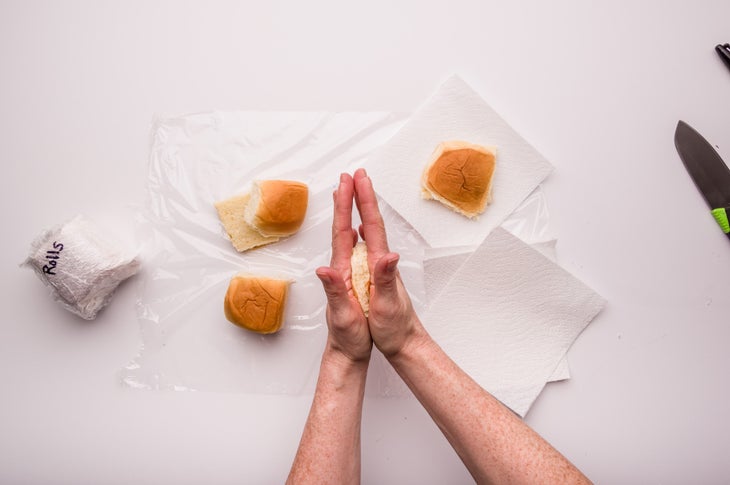 At home Carefully separate, then compress each of 8 dinner rolls by smashing it with your hand (to make it more stable and packable). Wrap rolls in plastic wrap, placing a small piece of paper towel around each one to help prevent sticking and deter spoilage-causing condensation.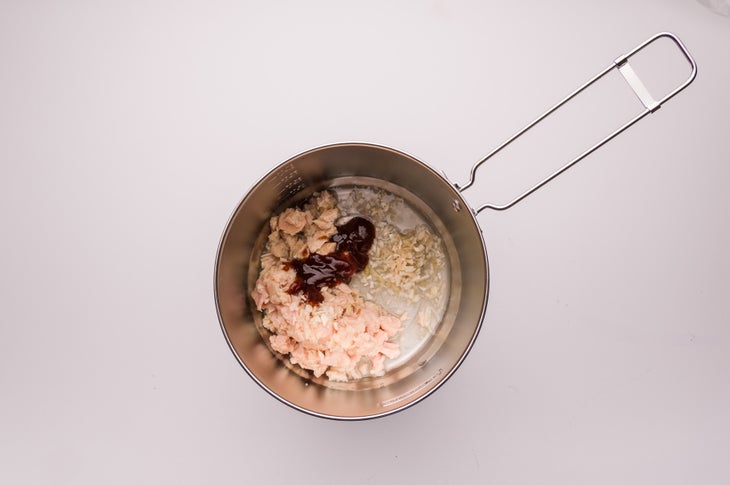 In camp (If using freeze-dried chicken, rehydrate according to package directions.) Add enough water to your pan to just cover the bottom (about 2 tbsp), then add drained chicken, barbecue sauce, and onion.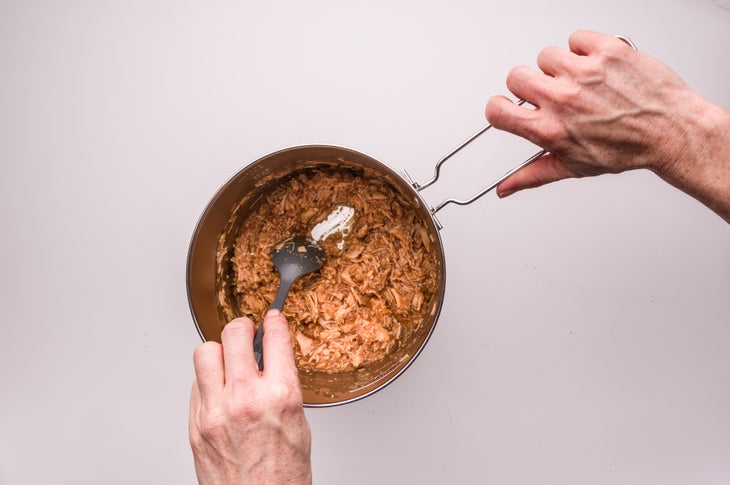 Heat mixture over a low-medium flame, stirring continuously to break up chicken and incorporate sauce (if your stove doesn't simmer, lift the pan a little above the flame to keep from burning). Cook until sauce thickens and reduces (about 5 minutes).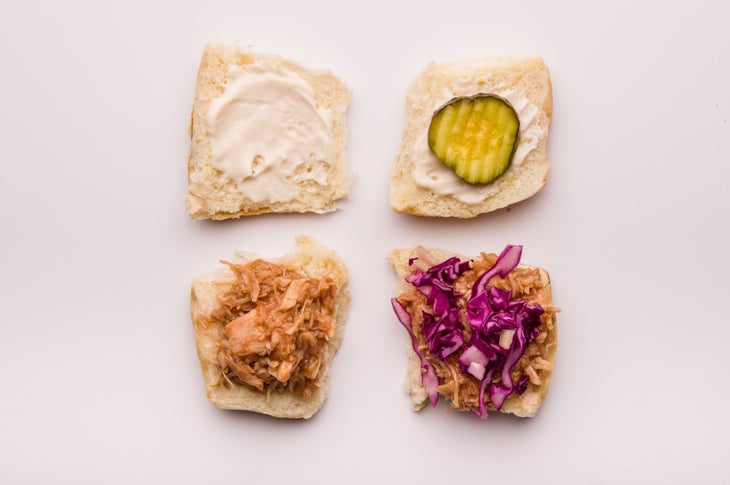 Split rolls and spread a little mayo and relish on each one (optional). Divide chicken mixture among them, and top with a spoonful of slaw and a pickle. Serves 2-3.