How to Cook With Wild Berries
Forage wild berries and then use this guide to prepare killer backcountry meals.
Heading out the door? Read this article on the new Outside+ app available now on iOS devices for members! Download the app.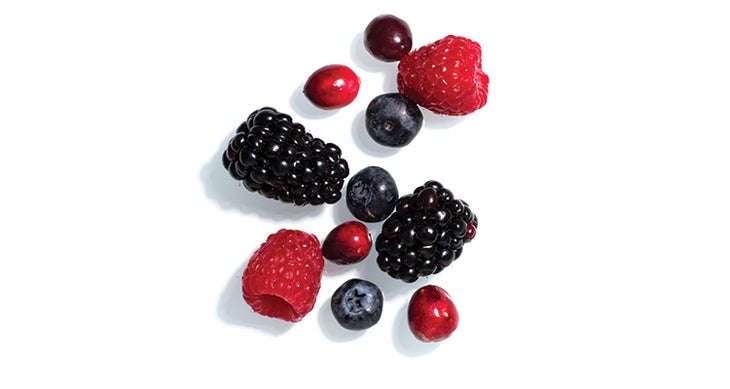 (Photo by Andrew Bydlon)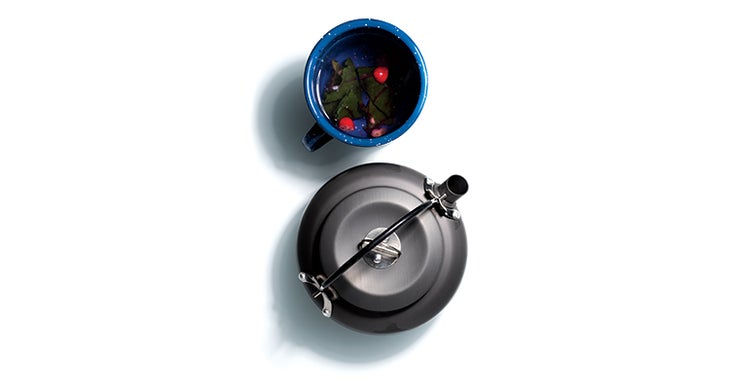 Berry Tea (Photo by Andrew Bydlon)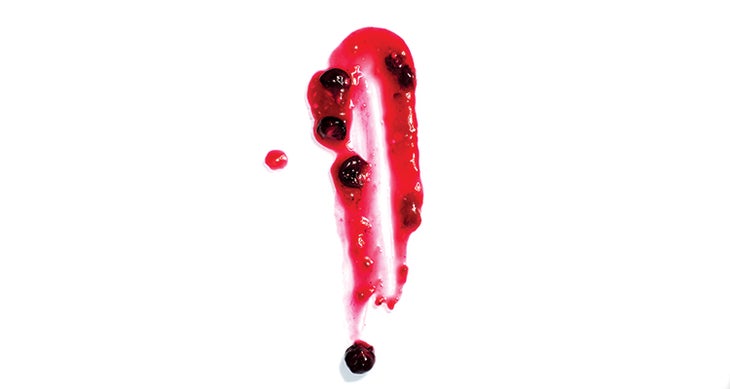 Berry Compote (Photo by Andrew Bydlon)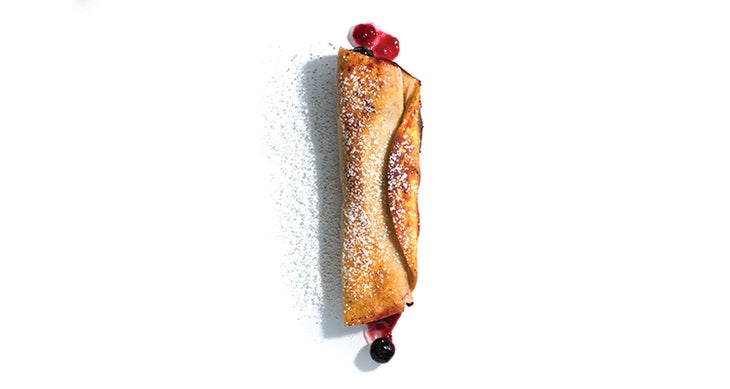 Backcountry berry pie (Photo by Andrew Bydlon)
Look for wild berries that are easy to identify: blue, rasp, elder, cran, black, and service. All aggregate-style berries (picture a raspberry) are edible. Scan ground level for productive bushes. They're most common on the edges of meadows. Most berries ripen in late summer. Don't eat it unless you can positively ID it.
Make a wild berries compote.
What's better than fresh berries? Piping hot fresh berries. On everything.
2 cups berries 1/3 cup water 3 Tbsp sugar 1 Tbsp cornstarch 1 pinch nutmeg
At home⇒ Blend dry ingredients in a baggie.
In camp⇒ Combine berries, water, and cornstarch mixture in pot over medium heat. Stir constantly until it boils; it should be a batter-like consistency. Remove from heat and serve over chocolate squares, with toasted nuts, or by itself (a splash of brandy wouldn't hurt).
Relieve an upset stomach.
Steep a handful of edible berry leaves and roots in boiling water—the pleasant-tasting tea can ease a stomachache or GI issues. Forage for more medicinal plants in your backwoods pharmacy with this guide: backpacker.com/medplants
Make a backcountry pie.
"Warm, aromatic, and very juicy, these pies are how I celebrate my foraging efforts," says Jennifer Bowen, our Trail Chef . 2 servings
2 10-inch flour tortillas 1 ½ cups berries 2 Tbsp jam (flavor of your choice) 3 Tbsp canola oil 3 Tbsp powdered sugar 1 pinch nutmeg 1 pinch ground cardamom
At home⇒ Pack jam and oil in small containers and powdered sugar and spices in a single quart-size zip-top bag.
In camp⇒ Heat oil over medium flame. While it's heating, spoon half of the jam in the center of each tortilla. Add half the berries to each and roll into burritos. When the oil is sizzling, gently place the hand pies in the pan, fold facing down. Flip once to get each side golden brown. Remove, place in sugar bag, and shake to coat.