Cast a Wild Animal's Track
Take that grizzly print hope with you with this fool-proof technique.
Heading out the door? Read this article on the new Outside+ app available now on iOS devices for members! Download the app.
Never again will your buddies roll their eyes when you tell them about the huge grizzly prints you found on the banks of the Toklat River. This in-the-field project isn't exactly lightweight, but it removes all doubt—and makes for a one-of-a-kind souvenir (and it sure beats a baggy Alaska sweatshirt).
MATERIALS
Plaster of paris (Find it at craft stores. A grizzly track takes 5-6 cups, a black bear track takes 2-3 cups, and a smaller mammal, such as a fox, requires 5-6 cup.)
Bowl or other mixing container
Mixing stick
34-inch-long, 3-inch-wide, thin cardboard or plastic strip (captures one grizzly track or several smaller tracks)
Paper clip
Brown paper bag
THE STEPS

1. Choose a clear set of tracks to cast (wet sand, thick mud, and clay give the best results). Remove any debris in the tracks.
2. Construct a frame by bending the cardboard strip into a circle and closing with the paper clip. Press the frame lightly into the ground around the tracks. Forgot the strip? Build a frame with mud.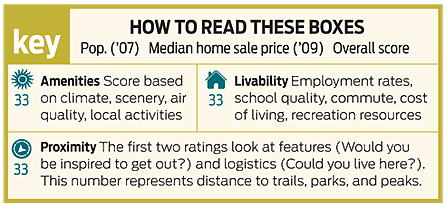 3. Mix two parts plaster of paris with one part water until it's the consistency of pancake batter (this takes three to five minutes). Work quickly—the plaster begins to set upon contact with water.
4. Pour plaster into the track, using a small stick to fill finer details, such as claw marks. Fill the frame at least two inches above the track.
5. Remove frame when plaster is dry (about 30 minutes). Wrap cast in paper bag to take home. Let cast harden for a few more days, then gently clean with an old toothbrush. Adapted from Born to Explore: How to Be a Backyard Adventurer, by Richard Wiese ($19, HarperCollins)