Camp50: A Q&A with Karen Thompson
A personal perspective on camping in all 50 U.S. states
Heading out the door? Read this article on the new Outside+ app available now on iOS devices for members! Download the app.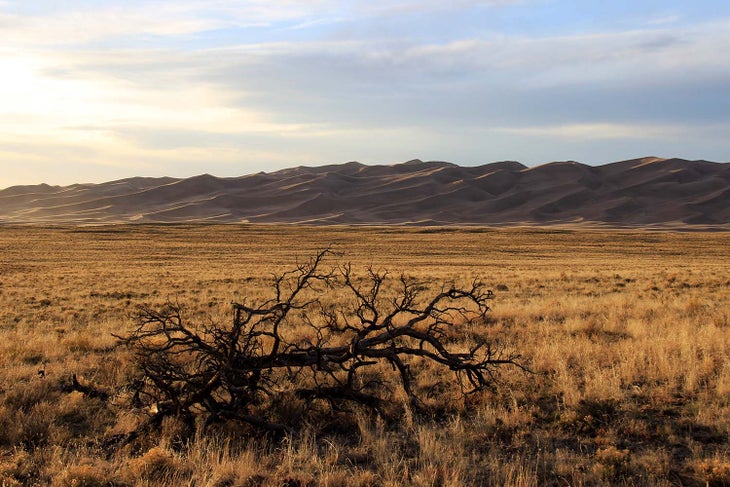 Camp50 Photo, Courtesy of Karen Thompson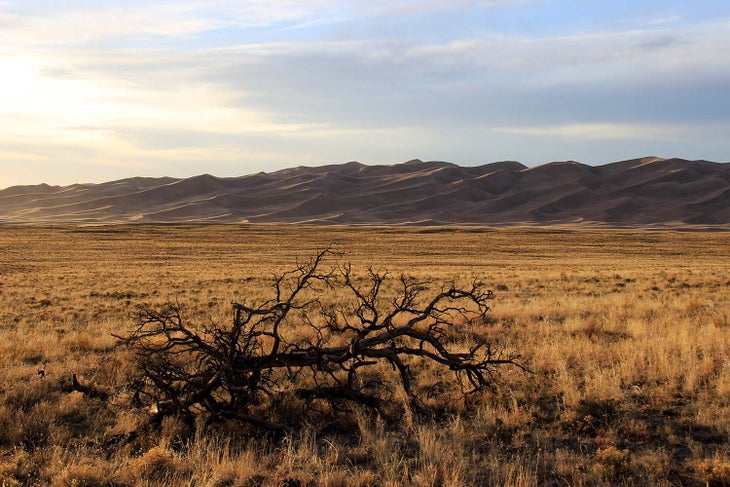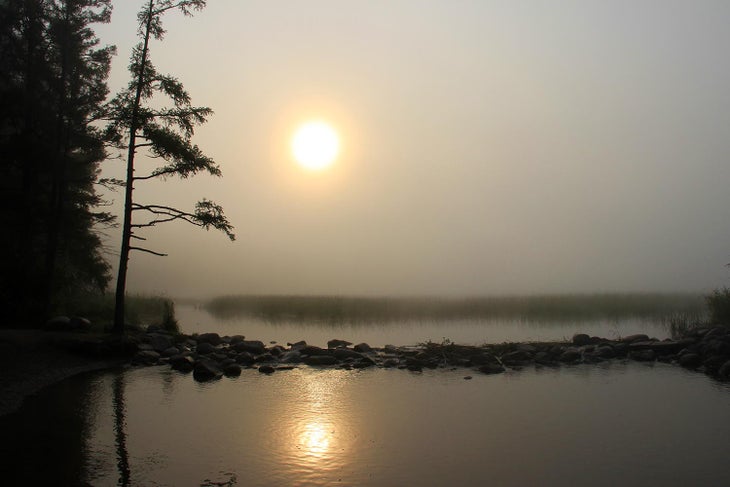 Camp50 Photo, Courtesy of Karen Thompson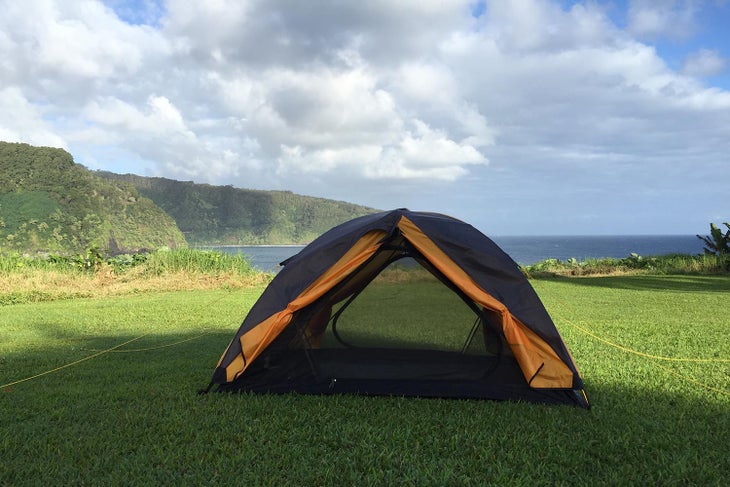 Camp50 Photo, Courtesy of Karen Thompson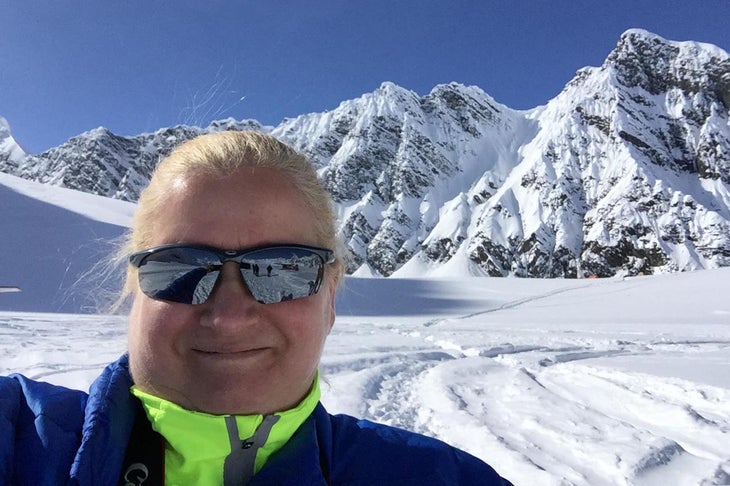 Camp50 Photo, Courtesy of Karen Thompson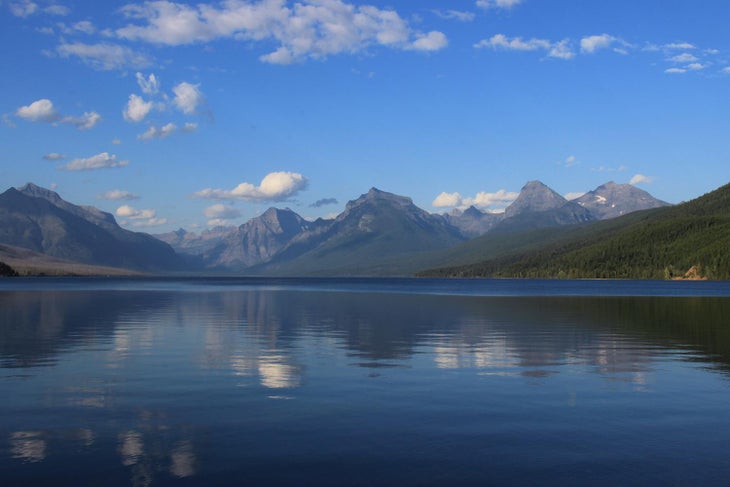 Camp50 Photo, Courtesy of Karen Thompson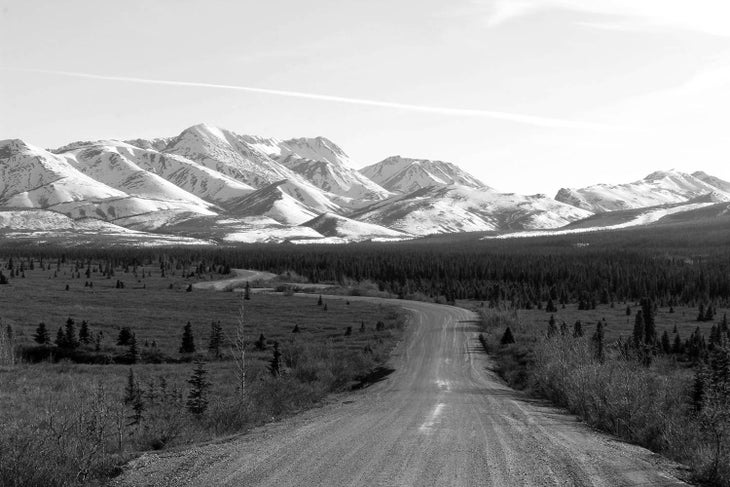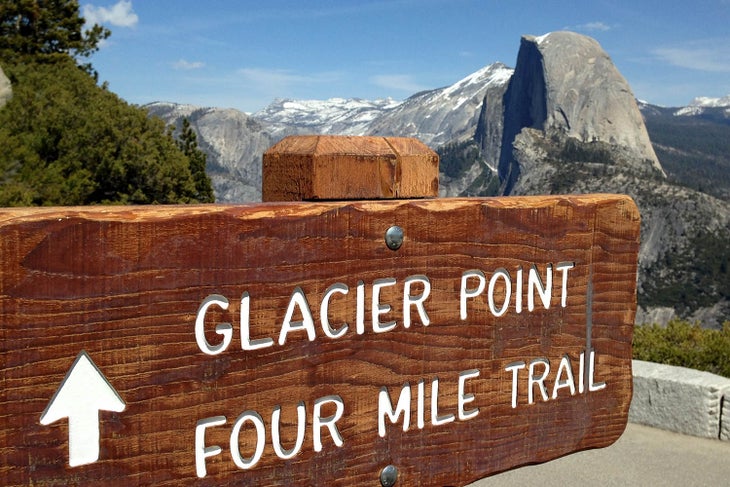 Camp50 Photo, Courtesy of Karen Thompson
Sometimes the best ideas don't come from epic brainstorming sessions or from periods of intense soul-searching. Sometimes great ideas result from simple conversations, as a tangent to a larger conversation, or even as a passing thought that then explodes into reality. It's true, the best ideas often appear randomly, when least expected. Such is the case with Karen Thompson's latest adventure, an endeavor that she titled Camp50.
She said it as a passing thought a little more than two years ago: "I'm going to camp in all 50 states," and the thought quickly transformed itself into a very real, two-year journey that took her to the far reaches of the U.S. It may have started as simply someone who likes to travel, likes to camp, likes to be outdoors. But it ended a couple of years later as a complete journey.
I recently sat down with Thompson to find out more about Camp50 – what motivated her to begin the ambitious undertaking, what she learned during the two-year experience, and how it felt to finally camp in that 50th state.
Talk a little bit about your camping experience. Were you a veteran camper going into Camp50? A novice? Somewhere in between?
I would say I was still a novice. I learned a lot things along the way with Camp50. In the summers [before Camp50], I would spend maybe 5 days up in the White Mountains and then I'd go back to the White Mountains in the fall, to camp and photograph the foliage . [The White Mountains] was just where I'd go – my comfort was there. So, when I started going outside of that [the White Mountains], I learned so much more about myself and so much more about how to camp in different ways.
How did you come up with the idea of Camp50?
I had just come back from a trip to Yosemite, Sequoia and Kings Canyon [California], camping in all those parks, and I was talking with a couple of people on Twitter about how they were highpointing this and hiking that, and I honestly felt a little jealous because I couldn't really hike at the time. I was out there by myself and out of shape … and I said "Oh yeah, well I'm going to camp all 50 states!" And that's really where it started.
I wasn't feeling exactly "jealous" of the hiking and highpointing, but, you know, I wanted to do something, too! My life was stuck – I felt stuck personally – and I needed to find something to do, I needed a personal goal to drive towards. I'm not a person to really go to the therapist … and I know how being outdoors can be so healing. So I said, "Fine, I'm going to camp." And that's what I did.
Was being outdoors always "healing" for you? Or did that evolve throughout the Camp50 endeavor?
I think it evolved through Camp50. In the beginning it was nice, kind of that feeling of "this is really nice, being away from the craziness of work and all." And as time went on I feel like I was able to start thinking more clearly in the outdoors, away from the hustle and bustle. I just find that so healing, and you're able to put things in better perspective when you have time to think about things – or sometimes not think about things.
You know, I had these things that happened – people all have things that happen, no one has a perfect life – but I had all of these things: I was a teenage mother, I got married when I was young, I got divorced, I lost a close friend, to a misunderstanding … and all these things just added up over time … I couldn't keep living in the past; I needed to do something to find who I am. And the outdoors was it for me. I just needed to do something, I wanted to reach for something, so I said "I'm going to camp all 50 states." And I did! I camped all 50 states!
How long did it take you to complete all 50 states? Did it take longer or shorter than you originally expected?
It took about two years to finish. Well, [I completed] 42 states in two years. The day I decided to do it, I said I'd finish before I turned 51 and I was able to do that. I finished up on [April 13, 2016] and my birthday was right after that. I really wanted to complete it in my 50th year, and I was able to do that.
Note: Karen started on April 26, 2014 and ended April 13, 2016. She had completed 10 states before April 26, 2014 but only counted eight as officially completed – she felt that she needed to re-do two of the states.
What two states did you have to re-do and why did you feel that you had to re-do those states?
West Virginia and Maine. Technically I had eight states already done when I started. I needed to re-do West Virginia because my earlier trip there wasn't in a tent. I had camped [in West Virginia] in a cabin, and Maine wasn't [camped] solo, so I had to re-do that state, too. I wanted Camp50 to be "True" so that's why I camped again in those states. It just didn't feel in-line with the rest of the states and when I finished I needed it to feel complete. If I didn't go back to West Virginia and Maine, the goal would have felt undone, incomplete to me.
Of all 50 states, give us your top three. All things considered, what were your favorite three states to camp in? And why?
California, because I was born in California and visited four national parks when I was there [Point Reyes, Yosemite, Sequoia, and Kings Canyon] Also, Utah. Zion [National Park] was pretty much the best ever, but then I went to Montana. I thought I loved Washington … but Montana is just breathtaking.
Was that your first time in Montana?
Pretty much every state I went to, it was my first time being there. I had been to California, Oregon and Washington, and the New England area but that's about it. [Montana] just grabs you – there's just something about that state . It grabbed me and is [already] pulling me back.
OK, not the other side: what three states were your least favorite of the 50, and why?
Florida – they have these bugs down there … and Oklahoma … and Mississippi/Alabama — hot, muggy and buggy. I am NOT a fan of bugs – just going to put that out there.
How did your outlook on gear change over the course of Camp50? I'm guessing that your gear wasn't the same for the entire journey?
My gear pretty much stayed the same all the way through. I used the same Jetboil for the whole Camp50, and I fluctuated between two TETON Sports tents. I used their XXL tent in the beginning but then I tried their Mountain Ultralight tent … it's like a castle. It's a two-person tent, but there's so much room, and it still only weighs like 4.5 pounds. I'd say I used that [the TETON Sports Mountain Ultralight Tent] for 70 or 80 percent of Camp50. And I used the same sleeping bag the whole way through, I've had it since my Yosemite trip – Dri Down by Sierra Designs. It's a comfortable, super light bag – it just works for me.
The Camp50 Gear List
– Sierra Design 600 fill DriDown Zissou 15* sleeping bag
– TetonSports XXL tent
– TetonSports Mountain Ultralight 2p tent
– JetBoil
– MSR 1.1 Alpine Stowaway Pan
– Marmot Zeus 600 fill down jacket
Looking back now after the fact, what is the most memorable part of the entire journey?
That's a big question … There were a lot of good things that happened along the way, but I'd have to say the one I remember the most is waking up on my 50th birthday, camping in the snow, in Colorado Springs. It was just the right place at the right time.
Looking back now, what is the one thing that you wish you knew as you camped in the first state that you knew after camping in all 50 states?
Always bring the Jetboil! Never leave the Jetboil behind!
Note: Karen left the Jetboil behind to lighten the load on her trip to Hawaii and regretted the decision.
You mentioned that you also mix photography with your camping trips. How did photography fit into Camp50?
When I'm at my happiest Inotice that I'm more creative, and when I'm more creative, you can see it in my photography. My camera was with me every trip, part of my gear list – my camera, my two lenses, they were always with me.
If someone came to you today and said "I want to camp all 50 states, too," what advice would you give them?
Plan. You really need to plan and research. Plan out trips at least four months ahead – plane tickets, safety of campsites, finding interesting/historical locations, plan states together geographically.
So, Camp50 is over and you've completed your goal. What now?
I'm still processing everything now that I'm done … I feel that I emotionally healed myself with this journey, but I failed to take care of myself physically. So now, my next goal is to get physically fit – or get on a better path to that.
Multiple times, you mentioned healing as being a big part of Camp50. Exactly how did Camp50 help you?
Some people tend to hold back on finding ways to make their life better. They hold onto things that are sad and terrible … and they don't know how to get out and move past those things. The outdoors is the answer. It really is the answer. It gives you space and time to think … or not think. You have to find a way to get out of those unhealthy ways of living – find a way to live happier. Just take one step at a time and get out there.
While Karen's always been a wanderer, she currently lives south of Boston with her dog Patriot. She loves exploring new places and learning about historical locations. Some of her hobbies include photography, camping and hiking. Learn more about Camp50 on her blog or check out some of her photos on Instagram.