Better to the Last Drop
A hiker cannot live on water alone. Next time out, try these coffee, tea, and wine updgrades.
Heading out the door? Read this article on the new Outside+ app available now on iOS devices for members! Download the app.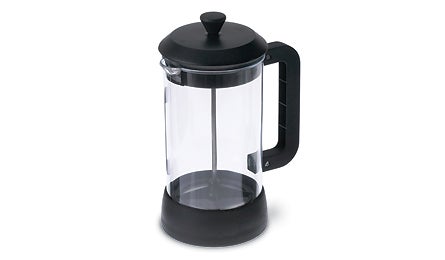 betterlastpot_0508_445x260.jpg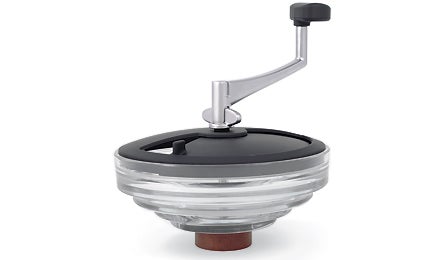 betterlastgrinder_0508_445x260.jpg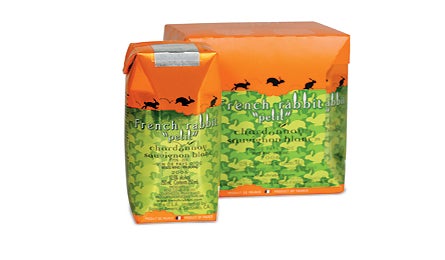 betterlastwine_0508_445x260.jpg
COFFEE

Status quo Instant coffee: high on convenience, low on taste
Upgrade Fresh beans and trail-friendly grinders and presses
Fresh Purists pack whole beans and a portable hand grinder like the 11-ounce GSI JavaGRIND (above, $20, gsioutdoors.com). The rest of us will be satisfied with a bag of our favorite fresh-ground beans. To brew, pack a dedicated Lexan French press like the JavaPress (below, $25, gsioutdoors.com), or convert a 32-ounce wide-mouth Lexan water bottle by inserting the flexible Press-Bot ($20, press-bot.com).
Quick Add boiling water to preground filter packets like MUD Gourmet Coffee ($1.50, harvestfoodworks.com) or Java Juice liquid extract ($1, javajuiceextract.com). The latter also works with cold water for iced coffee. These are fast and light, but don't match the flavor of fresh-ground.
WINE

Status quo Heavy glass bottles; wine made underwhelming by decanting into a water bottle

Upgrade Pack-friendly wines "bottled" in durable, lightweight paper packaging
Efficient Two innovative wineries now offer vino in one-liter, streamlined, twist-cap boxes (threethieves.com, frenchrabbit.com). We like the collapsible and recyclable cardboard containers, but we also like that wine in a box tastes this good. French Rabbit's pinot noir goes great with salmon or pasta ($10). Going solo? Both vineyards produce juice-box-size containers; each holds two glasses of wine (4-pack, $10).
Classy Add practical sophistication with Lexan wine glasses ($6 each, gsioutdoors.com). Their stems unscrew for easy storage in a pot or pack.
TEA

Status quo Crumpled bags of Good Earth from the early '90s
Upgrade Loose-leaf tea or pyramid-shaped bags
Savory Loose tea's longer leaves contain more oils, which heighten their flavor and aroma. Store leaves in a protective, airtight, opaque container, and let them steep for several minutes. To brew in a mug or thermos, place the leaves in a stainless-steel top filter like the Liquid Solutions Lucy, ($6, rei.com). The GSI Outdoors H2jO ($10, gsioutdoors.com) does the same with wide-mouth water bottles. For more flexibility, the spoonlike Cup.pour.ri infuser ($5.50, rei.com) can be stirred in any container.
Improved Pyramid-shaped tea bags, like Celestial Seasonings Saphara line ($7, celestialseasonings.com), have more volume for mixing whole leaves and hot water.