You're Doing it Wrong: Gear
Your gear is your lifeline. Pack it right and maintain it correctly for a fun, hassle-free trip.
Heading out the door? Read this article on the new Outside+ app available now on iOS devices for members! Download the app.
You do the hillbilly hang
Bad move: Strapping food, fuel, a sleeping pad, or jackets to the outside of your pack. You'll ruin your gear, lose it to low-hanging branches, and look like a hobo. Buy a big-enough pack and stow everything—except water bottles—inside.
I got skeeters up my skirt.
I should have known something was wrong before I even got to the trailhead.
En route to Denali State Park, I stopped at a gas station and when I hopped out, I quickly sensed that men in skirts were not a common sight in rural Alaska. Well, I wasn't in a skirt, exactly, but the two camo-clad guys at the adjacent pump probably didn't distinguish between a hiking kilt and piece of women's clothing, and I wasn't about to explain. They looked at me like I was an extraterrestrial.
In truth, my kilt choice had started with skirts. After seeing plenty of women hiking in them, I thought, Who doesn't want more freedom? But even though I like to consider myself a modern man, I wasn't quite ready to shop at Lululemon. Fortunately, I didn't have to. The Mountain Hardwear Mountain Kilt was created for guys just like me. It was made of lightweight, quick-dry nylon, ended at a point just above my knees, and had pockets. Even the soft, chamois-line waistband felt like an upgrade. Perfect.
Well, perfect somewhere I'm sure, but not Alaska in summer. There was one problem with my plan. In a word: mosquitoes.
Alaska is famous for its 'skeeters, but we were far south of the Arctic's headnet country, so I figured they wouldn't be too bad. And they weren't. But you don't need swarms of mosquitoes to ruin your day when you're wearing a kilt just like the Scottish do. Really, just one biting insect will do it.
I'm sure the scenery was great that afternoon, but I can't say I recall seeing any of it. I just remember trying and failing to hold the bottom of that kilt closed. Fortunately, that didn't last all week. I hadn't done everything wrong: I packed a pair of pants, too.
–Dennis Lewon
Debatable: You use your trekking poles wrong.
Hiking with poles reduces compression on the knees by up to 25 percent on descents, and poles cut down on muscle strain and the risk of ankle injury. Shorten poles on uphills and lengthen on the downs. But what to do with those straps?
Straps are key:Justin "Trauma" Lichter has hiked 35,000 miles since 2002. On the sensitive subject of wrist-strap engagement, he says, "If you go up through the strap, it cradles the base of your hand, and you can get a little extra push. It gives more stability and efficiency."
Straps are dumb: Guide and SAR badass Doug Chabot retorts: "If you're entwined with your wrist strap and you fall, it could wrench your arm out of its socket."
You don't know the ABCs of packing.
As a beast of burden who used to stock the Appalachian Mountain Club huts in New Hampshire, guide Owen White alphabetizes his loads.
Accessibility: Pack from bottom to top, with the bottom being stuff you won't need until camp, and the top holding the food, drink, and layers you'll need during the day.
Balance: Center heavy objects (your food bag, especially) and keep them close to your back so they don't throw you out of whack every time you take a step.
Compressibility: Say no to excessive bulk. If you can't squash your insulating layer and sleeping bag into small compression sacks, it's time to upgrade.
You think survival gear is camping gear.
When it comes to function and comfort, survival stuff doesn't replace what's already in your pack.
This is not necessary.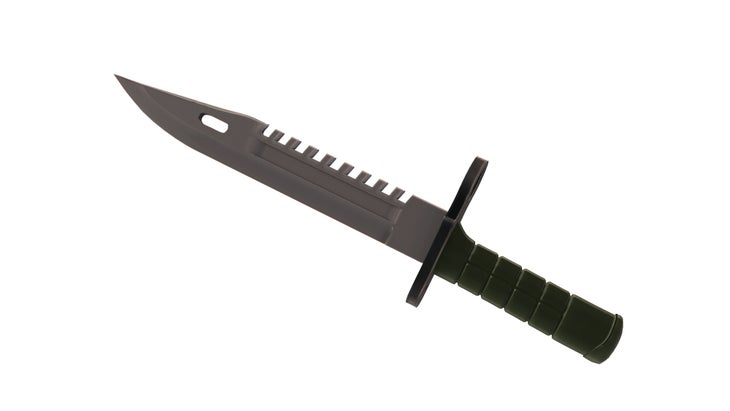 That huge, ridiculous Rambo knife you carry in a holster? Leave all 3 pounds of it at home and go for a lightweight multitool.
This is not a lighter.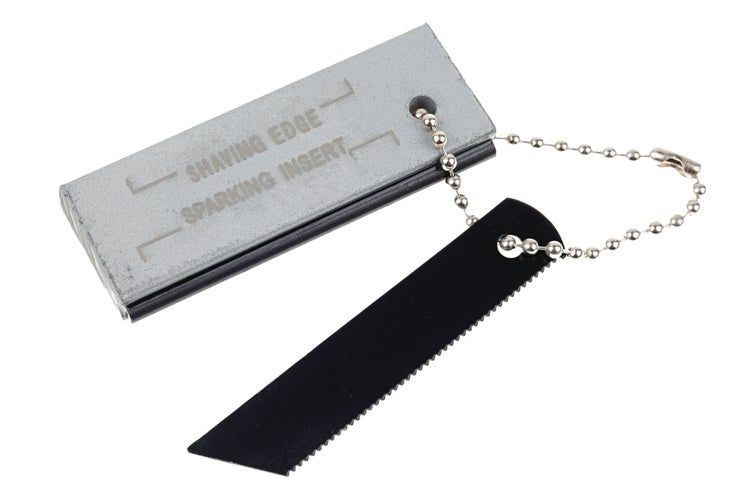 Making a fire like a caveman is easier said than done: A flint is useless compared with any cheap lighter you pick up at a gas station. Get two; keep them dry.
This is not a tent.

Bivy sacks weigh about the same as an ultralight tent, except that when you zip yourself into the bivy, condensation still rains on your face.
This is not a sleeping bag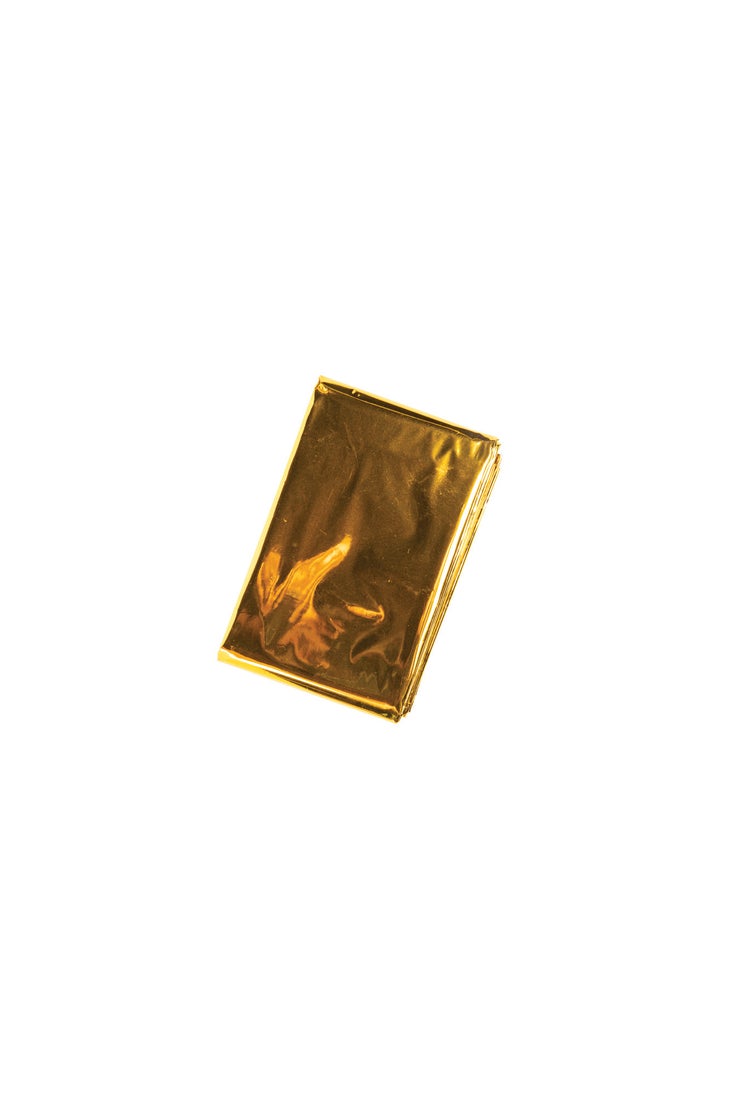 That space blanket is paper-thin, paper-strong, and about as cozy as outer space itself.
You tie your shoelaces wrong.
My son Tyler showed me this method two decades after I taught him the other way. When I tested his technique on a Colorado hike, the old-school double-knot came undone after 3 miles. The new-school double-bunny ears version stays snug, but still unties easily. The step-by-step instructions:
Tie a standard starter knot like you always would.
Form two bunny ears. Position the left loop closer to your leg, and the right loop closer to your toes.
Loop the back (left) ear over the front (right) ear and back through the hole you just created. Leave it loose.
Loop the front ear over the half knot and out through the hole.
Pull both loops tight. March with confidence that you'll never have to bend over with a full pack to tie your boots again.
Want to pack like a trail veteran? Check out our Ultimate Backpacking Checklist