A Polar Bear Attack Is a Hiker's Worst Nightmare. Here's How to Prevent One.
And how to tell if a polar bear is aggressive or just passing through the area.
Heading out the door? Read this article on the new Outside+ app available now on iOS devices for members! Download the app.
Polar bears are apex predators: healthy males can weigh half a ton, stand eight feet tall on their hind legs, and possess enough power to chase prey at 25 miles per hour. Statistically, they are the second most dangerous bear to humans. Because climate change is leading to melting sea ice, polar bears are spending more time on land, closer to the humans. Most hikers will never see one—but those who have encountered them remember it forever.
In 2013, a polar bear attacked Matt Dyer in Canada's Torngat National Park. It breached the electrical fence that surrounded Dyer's campsite while he was sleeping, thrashed at his tent until it bit down on Dyer's head, and pulled him right out. Dyer survived because his campmates were prepared and knew how to respond to the situation. You can hear the full story from Dyer's perspective, along with what happened next, on Backpacker's Out Alive podcast.
Any time we enter bear country, we have to be prepared to exist among (or defend ourselves from) wild animals. Bear biologist Tom Smith has some advice for those hardy souls who trek in polar bear country.
What should people do if they encounter an aggressive polar bear in the wild?
1) Group up, standing so that the bear can see all of you side by side, to present as intimidating a presence as possible.
2) Pull out your deterrents.
3) As a group, move away from the bear steadily, but don't run. Give the bear space. If the bear advances, then use your deterrents (flares at 30 meters, bear spray at 10 meters).
4) Leave the area and report any others in the area so that they can be prepared.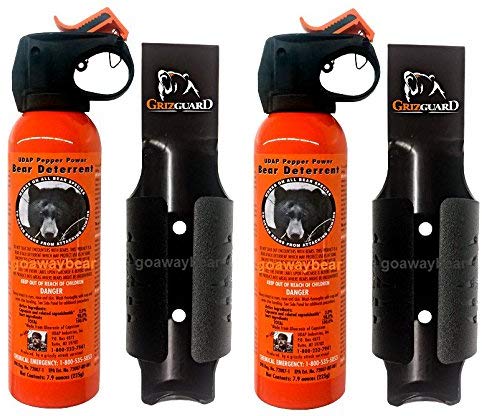 Are there any tools or skills people can buy or use to be as safe as possible in polar bear country?
Do not enter without a deterrent. No one can expect to act rationally when faced with a menacingly curious bear if they have no deterrents, hence people do irrational things like running.
When hiking, I would carry at least two deterrents: a bear spray or a firearm, and a flare. A firearm is only to be carried and relied upon by experienced individuals, not the occasional gun enthusiast or newbie; otherwise, it could easily become a liability. I also suggest a Skyblazer flare or similar device. These waterproof flares can launch a fiery projectile about 100 meters and this allows you to haze a bear at distances 3 times greater than with bear spray. These flares can also be used for other emergencies, such as a twisted ankle or serious medical issue.
When camping, I always use two safety options: a small, lightweight portable electric fence, such as the SureGuard bear energizer, and a motion detection device, such as the Critter Gitter. In combination, these two will provide ample protection. In the event the fence fails, the Critter Gitter will pick up movement and sound an ear-splitting 130 dB alarm.
What is something that everyone should know while visiting an area densely populated with polar bears?
The number one thing is to go prepared. Take deterrent options with you. Read about polar bear behavior so you have a clue as to what the bear is likely "up to." Many bears are simply trying to go somewhere. They're not interested in you, but rather, they want to get past you. Some are simply curious and will need little persuasion to move on. A truly predatory bear "looks" different: head down, stalking in, focused on people, not trying to go somewhere but definitely trying to check out the people. I would not recommend solo or even duo hiking groups. Groups of three or more people create an intimidating presence to any bear. Hike together and talk while you hike; if you can carry on a conversation, you are a "group" — otherwise you are three groups of one.