Say Bye to Stains With These Tips for Cleaning Insulated Bottles
Say goodbye to mildew when you give your water bottle proper care.
Heading out the door? Read this article on the new Outside+ app available now on iOS devices for members! Download the app.
Insulated bottles are great for packing hot drinks in the winter or sipping ice-cold water on scorching summer hikes. If you're motivated enough, you can even use them to pack in ice cream on scorching summer hikes. (Trust us, we've tried.) But you can't treat double-walled insulated bottles such as Hydro Flasks like your old Nalgene: Throw it in the dishwasher and the excess heat will destroy the insulation. Here's how to fend of funky smells and tastes and keep your insulated bottle working as well as the day you got it. 
Daily Care of Insulated Bottles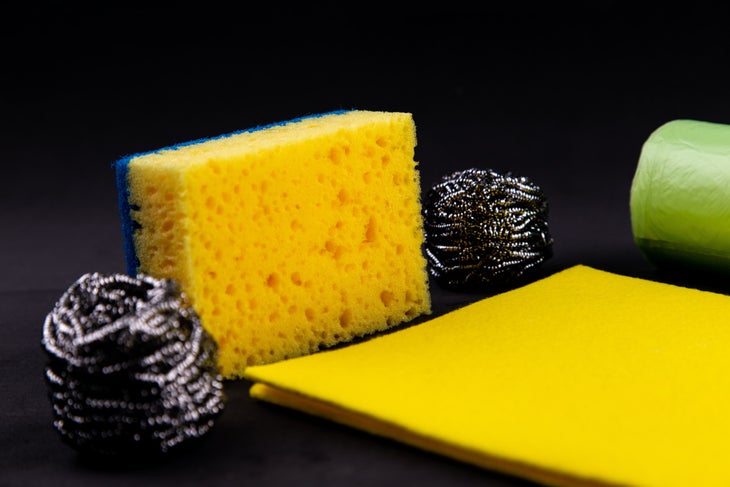 Regular cleaning is the first step to avoiding mold and mildew in your bottle. Hand wash your bottle with dish soap and warm water after every use. Use a sponge to scrub the threads on your bottle's mouth, and focus especially on the inside of the cap. Hydro Flask warns customers not to soak the entire bottle in hot water, which can cause discoloration and damage to the exterior. For more thorough cleaning, use a bottle brush to reach every nook and cranny. 
Removing Stains and Smells from Your Hydro Flask or Insulated Bottle
It happens to the best of us: You enjoyed half a bottle of hot chocolate or coffee on your last overnight. You got home late and, well, who really has time to unpack right away? Days pass, and finally you dig your bottle out of the bottom of your pack and—yuck! 
Stubborn smells and tastes can stick around if you don't treat them properly—but your next refill of cold mountain water doesn't need to include essence of moldy coffee. If soap and water doesn't do the trick, try the following:
Mix a few tablespoons of baking soda with water until you have a thick paste. 

Using your bottle brush, scrub the paste into every crevice of your bottle, focusing especially on the threads and areas where grime has built up.

Rinse with warm water. 
If baking soda doesn't do the trick, Hydro Flask and Klean Kanteen suggest filling the bottle partway with distilled white vinegar. Swish the vinegar so it contacts every part of the bottle's interior surface, then let it sit for five minutes. Effervescing tablets like Bottle Bright are another option. 
How to Clean Reusable Straws
If your bottle has a straw, remove it from the cap and dishwash. Some caps can go in the dishwasher as well—check the manufacturer's instructions first. Skinny bottle brushes or pipe cleaners can also be useful for clearing debris or stains from your straw. 
Secret Weapon: Denture Cleaner
Unless you keep your teeth in a glass at night, you likely don't keep denture cleaner around the house. But these effervescent tablets can help take stains off of your Hydro Flask or other insulated steel bottle with no elbow grease. All you need is a little bit of time: Fill your bottle with lukewarm water, drop a tablet in, and let it go to work. Another option: Buy a purpose-made bottle-cleaning tablet like Bottle Bright.