4 Ways to Pitch a Tarp That Every Backpacker Should Know
For versatility and affordability, nothing beats a tarp. With an 8-by-10-foot piece of nylon, some paracord, stakes, a trekking pole, and a little ingenuity, you can make a shelter to withstand any weather.
Heading out the door? Read this article on the new Outside+ app available now on iOS devices for members! Download the app.
Body Bag
This configuration is similar to the classic A-frame, but trades a narrower interior for built-in groundcover.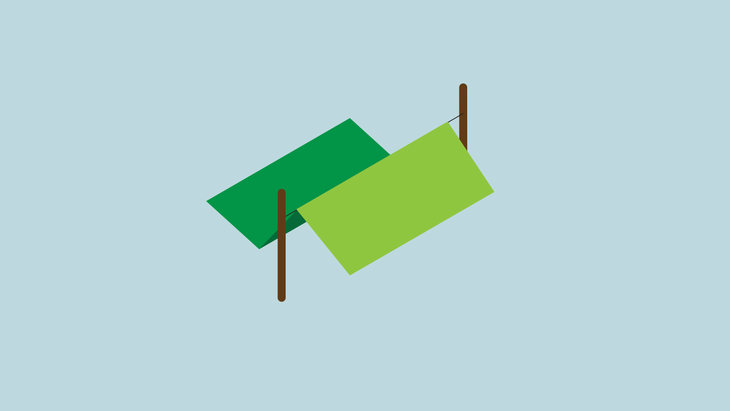 Tie a ridgeline at waist height between two trees. Drape the tarp over the ridgeline lengthwise so that two-thirds hang on one side.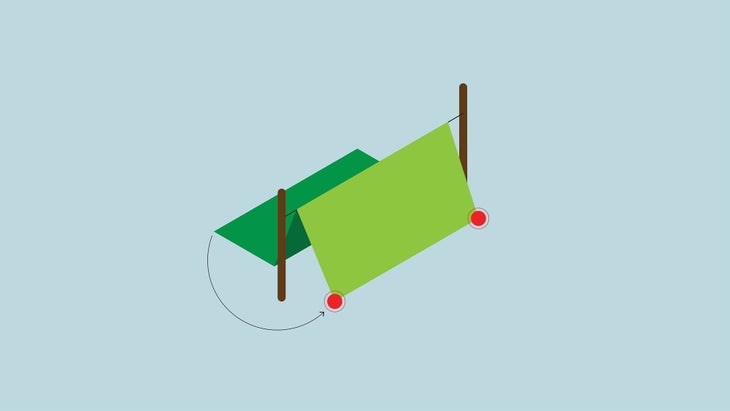 Match opposite corners on the side of the ridgeline where one-third of the tarp hangs and stake them out.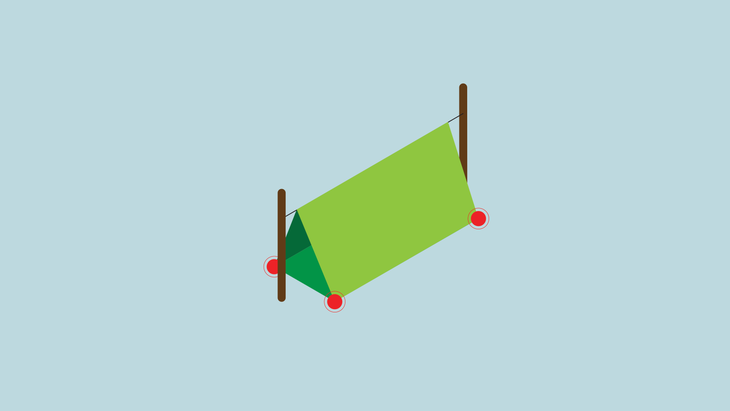 On the opposite side, stake out grommets to create a taut triangle with a floor. Adjust the height of the ridgeline to optimize tension .
Diamond
One tree, one ridgeline, and three stakes: That's a recipe for excellent wind protection.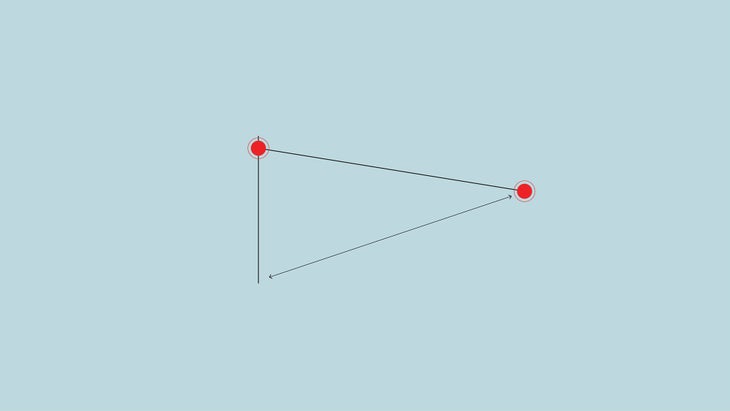 Secure a 20-foot length of paracord around the tree at waist height and stake out the free end of the cord at least 14 feet from the base of the tree into the wind.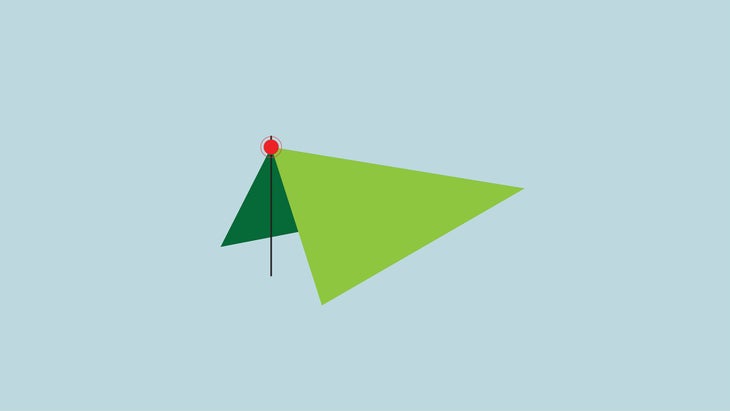 Drape your tarp diagonally over the ridgeline. Secure the top corner near the tree and stake out bottom corner where the ridgeline meets the ground.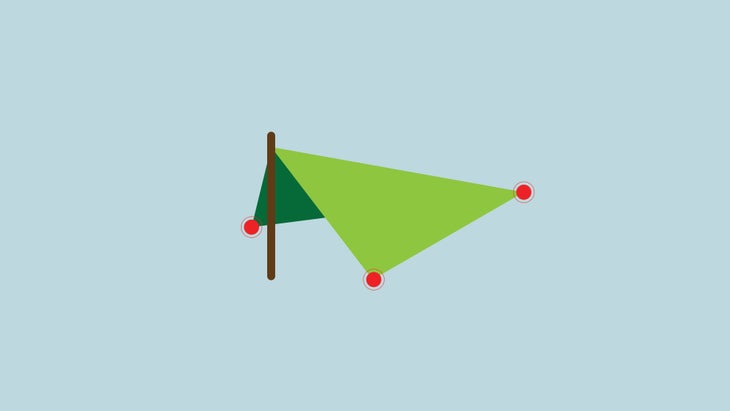 Stake out the two perpendicular corners on either side.
Holden Tent
No tree, no problem. This floorless and breathable setup goes up in minutes on a single trekking pole.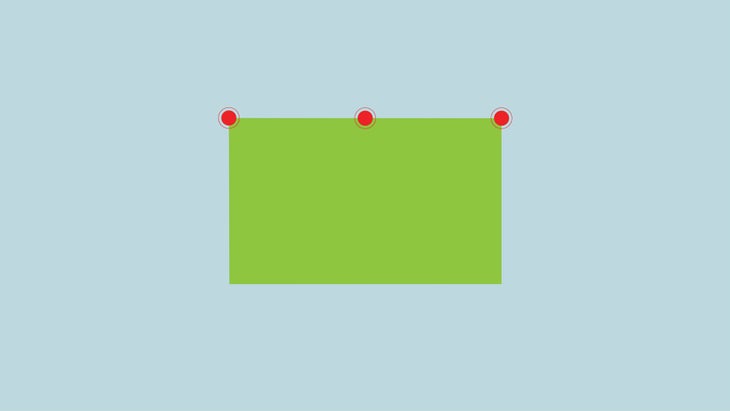 Lay tarp flat on level ground and stake out the long edge on the windward side.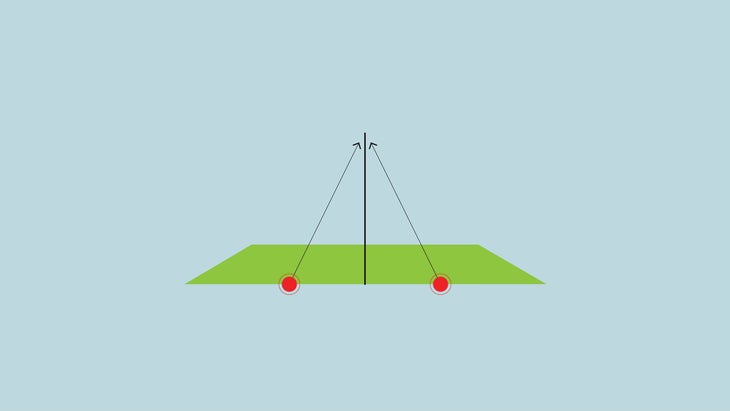 Prop a trekking pole under the center of the other long edge as a support. A sturdy, waist-high stick will also work.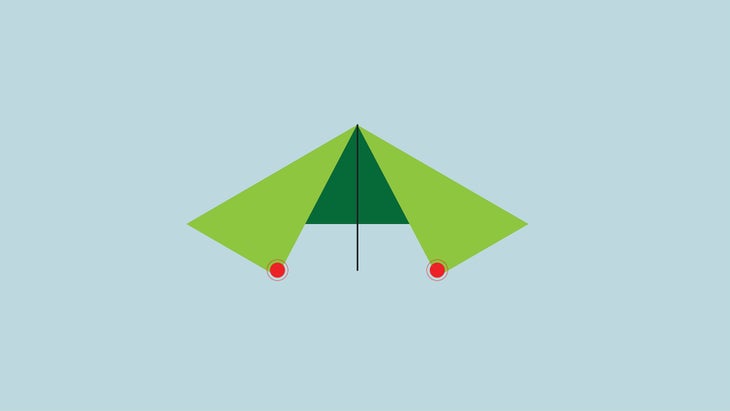 Stake out front two corners adjacent to your trekking pole.
The Jordy
Its construction is more complex, but this single-pole setup has a floor, vestibule, and a closeable door.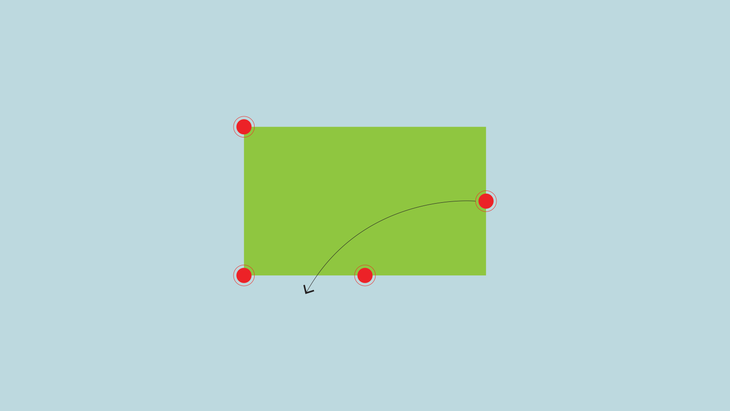 Lay your tarp flat with the long edge in front of you. Stake out the left corners and the midpoint of the front edge. Grab the back-right edge and pull the tarp over itself.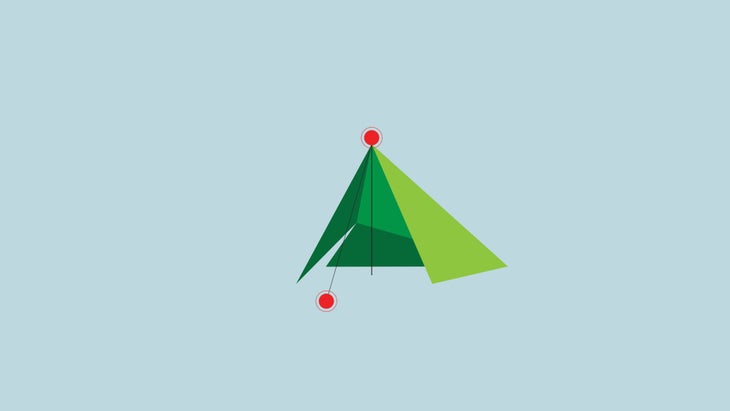 Wrap and tie your trekking pole under the midpoint of the new top edge and stake it out in front of the front-left corner.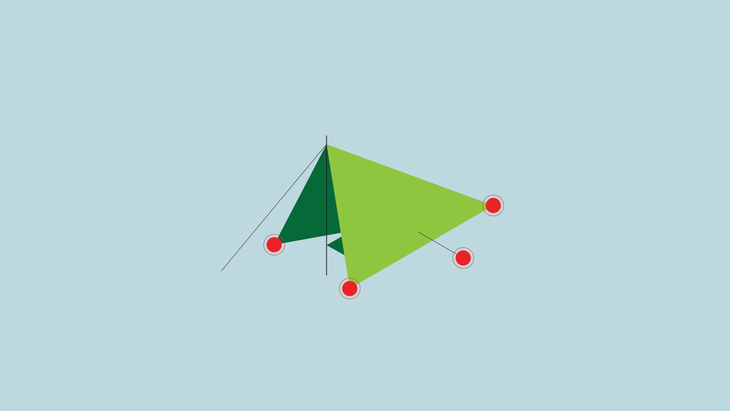 Stake the remaining front-left then front-right corners (the front-right corner is your "door"). Pop out the side by tying a guyline to a loop and staking it to the ground.