The 10 Most Dangerous Hikes in America: Muir Snowfield, Mt. Rainier, WA
Where winter strikes year-round
Heading out the door? Read this article on the new Outside+ app available now on iOS devices for members! Download the app.
The Hike 
Rainier's summit requires a formidable alpine climb, and more than 90 mountaineers have slipped or frozen trying to reach 14,410 feet. But a whopping 294 fatalities have occurred elsewhere on the mountain, including an alarming number between the Paradise trailhead and Camp Muir, a cluster of tent sites and stone cabins at 10,000 feet. A popular basecamp for climbers, Camp Muir is also a classic dayhiking destination, attracting thousands each year. Starting on the Skyline Trail, the nine-mile round-trip meanders innocently through wildflower meadows before climbing 2.2 miles and 2,800 vertical feet up the Muir Snowfield. Before you, Rainier looms; behind you, the Tatoosh Range displays its toothy peaks. But all that scenery extracts more energy than most hikers expect: The route gains a thigh-draining 4,600 feet. Ultimately, though, the real killer isn't fatigue; it's the fierce storms that roll off the Pacific and shroud Rainier in blinding fog and snow, turning the Muir into a huge, featureless killing field.
Exhibit A
Thirty-one-year-old Eduard Burceag died of hypothermia when a surprise storm blasted Rainier with 70-mph winds and five-foot-deep snow drifts. He huddled in a makeshift snow cave, but his summer clothing proved no match for temps that plunged well below freezing. "You can experience winter lower down at any time," warns Peter Whittaker, owner of Whittaker Mountaineering. He's seen two feet of snow fall at Paradise on July 4, and freezing temps in August. Even when snow doesn't fall, storms can envelop Rainier in vertigo-inducing whiteouts that make navigation nearly impossible. "I've fallen over just standing there because your senses are so confounded," Whittaker says. Hikers have wandered blindly over cliffs or to distant parts of the mountain away from searchers. Most day-trippers don't anticipate such dangers, and head out unprepared. Add a reluctance to turn around when weather threatens, and this lovely hike can turn fatal.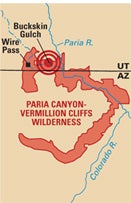 Survival Plan 
On any hike above treeline, track your route with a map and GPS or compass. Consult weather reports at nwac.us, and beware rising winds, which often precede storms. Lenticular clouds also indicate deteriorating weather. If you get caught in a whiteout, hunker down and wait for park rescuers, who will search the Paradise/Muir corridor first. And always, says wilderness ranger Daniel Keebler, always hike with a whistle.