A Nutritionist Judges Your Favorite Hiking Foods
Are you packing the best fuel?
Heading out the door? Read this article on the new Outside+ app available now on iOS devices for members! Download the app.
Some foods are backpacking classics—those treats you may steer clear of at home, but always make it into your pack for a morale boost on the trail. Backpackers have long reached for processed foods because they're cheap, convenient, and damn tasty. We asked Aaron Owens Mayhew, the dietician behind Backcountry Foodie, to weigh in on some hiker staples from a health perspective. 
Ramen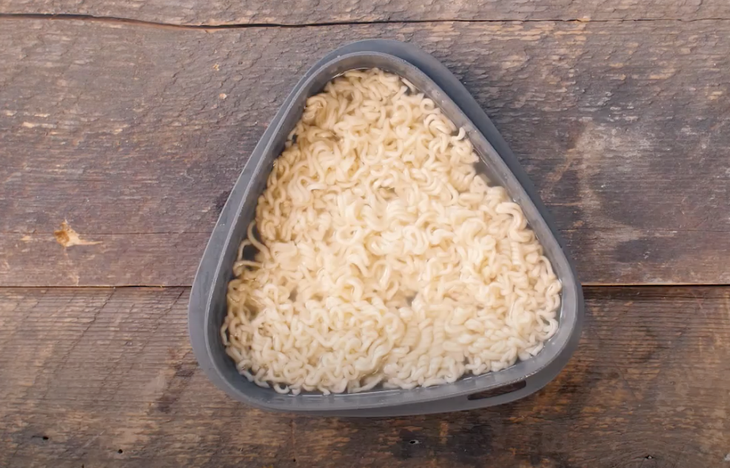 These affordable and convenient noodles get the stamp of approval from Owens Mayhew—but the included spice packet, not so much. While the noodles provide much needed carbs after a day on the trail, the seasoning mix is chock-full of artificial ingredients and copious amounts of sodium. She suggests enhancing plain noodles with healthier additions, such as in this Garlic Parmesan Ramen. 
Twinkies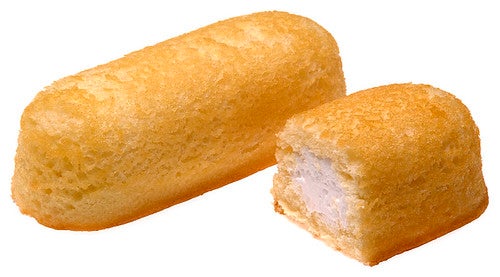 "As a dietitian, I don't promote consumption of processed foods because of the high percentage of simple sugars and processed ingredients," says Owens Mayhew. "Foods like these will give you a quick burst of energy, due to the simple sugars, but won't keep you well fueled for the long haul." Instead, she recommends satisfying your sweet tooth with homemade trail mix, which also delivers complex carbs, protein, and fat.
Snickers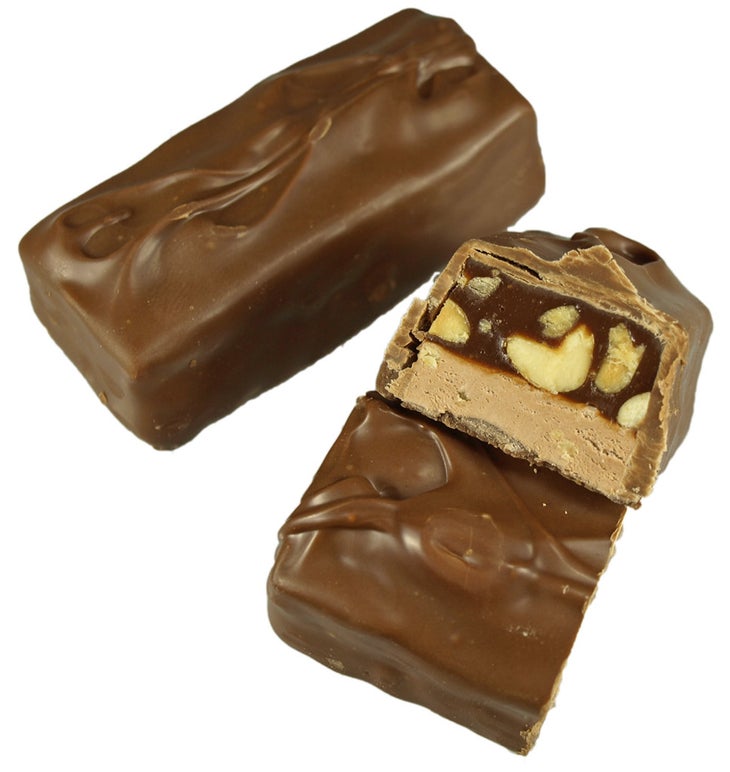 This 2018 Editor's Choice Winner gets the seal of approval from Owens Mayhew. Snickers bars pack a burst of energy—and a morale boost. Plus, it follows her number one rule: If you're going to carry it, food must taste good. 
Instant Oatmeal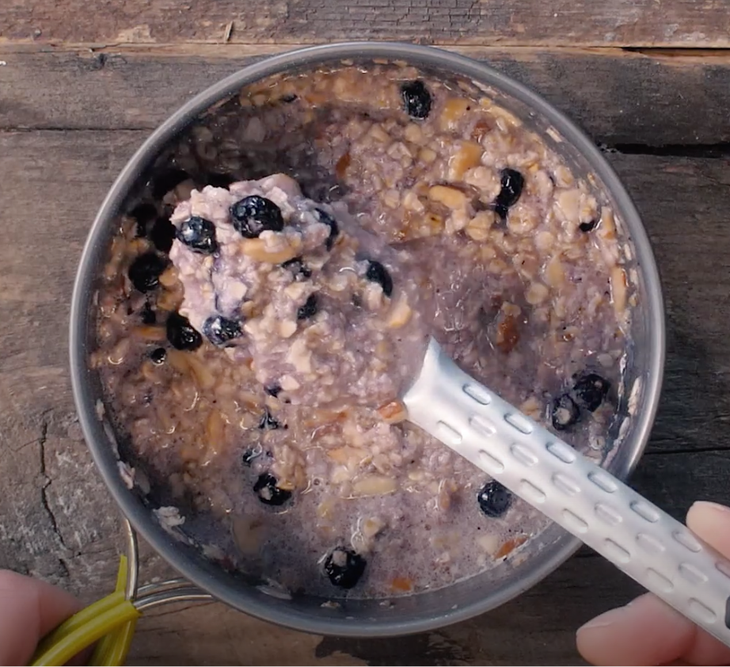 "Oatmeal is a great option for backpacking breakfasts but adding a few extra ingredients can take it to the next level," says Owens Mayhew. Instead of sugary packets, try instant oats with whole milk powder, freeze dried blueberries, sliced almonds, brown sugar, lemon powder, and a dollop of coconut oil for lasting energy. 
Candy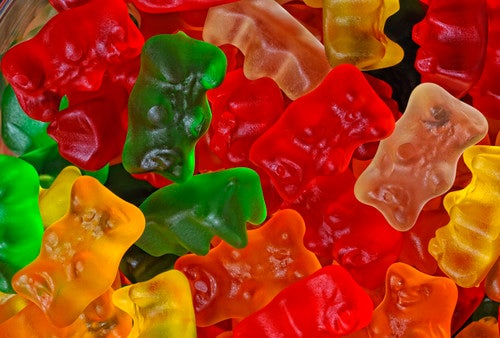 There's a time and place for sour candy, gummies, Skittles, and all your sweet vices. "They provide simple sugars for the sugar boost, but you're going to quickly crash if they're not followed up with something with complex carbs, protein, or fat," says Owens Mayhew. "They're great to have on hand when you feel like you might be hitting the wall, but not ideal for sustained energy."
Chips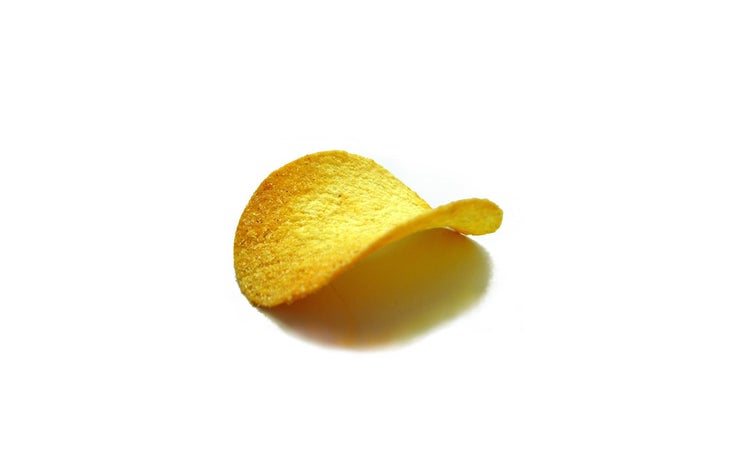 For the full benefit, Owens Mayhew recommends consuming Pringles, Fritos, or your favorite salty-crunchy snack along with some protein, such as her bean dip, for a well-rounded nosh.
Pop-Tarts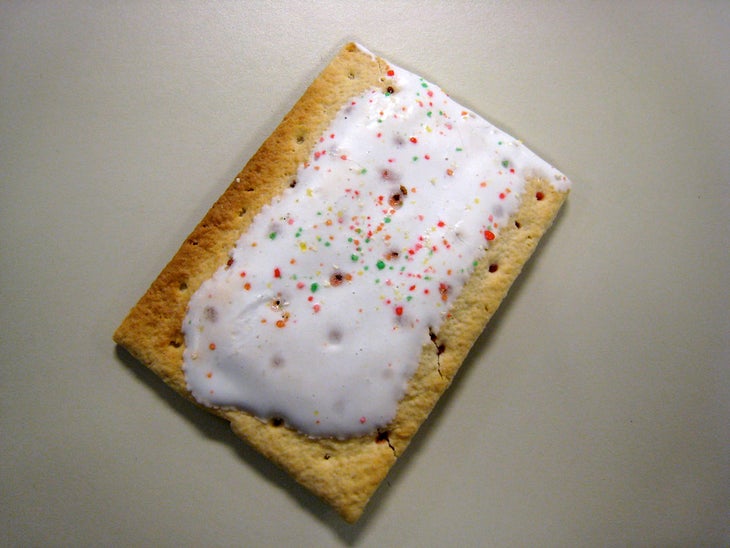 "Leave these at home!" says Owens Mayhew. Highly processed foods will pump you up with sugar, but not much else—causing you to crash. "If you're looking for a quick, no-cook breakfast, consider a bar topped with nut butter, a smoothie or meal replacement drink," she says.