18 Tips From Female Solo Hikers
These six long-distance trekkers have no problem hitting the trail alone—and often prefer it. We rounded up their best tips for female solo hikers.
Heading out the door? Read this article on the new Outside+ app available now on iOS devices for members! Download the app.
These thru-hiking champions have each backpacked hundreds of miles solo. Of course, venturing into the wilderness alone has its risks, but the best evidence we have shows that there's no reason that women should worry more than men about hiking alone. And there's lots of good reasons to try it. Read on for some key tips from each hiker. For more info on getting started, check out their blogs (linked below) or our beginner skills section.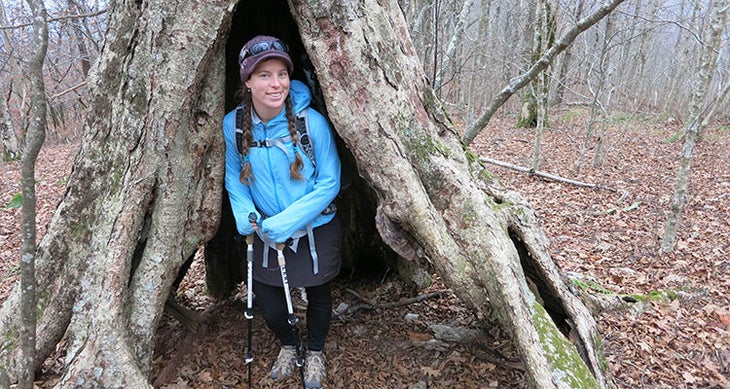 "I carried a little can of runner's mace, and it was a good security blanket. The only time I ever thought about using it was for dogs walking through a town."
"I didn't carry a Spot beacon for a while, but now I started and there's no way I'll go back. I like the idea of being able to call in for help. It makes sense, it weighs less than half a pound, and it's a good form of communication."
"I wish more women did this. I think it's an incredibly rewarding experience, and so nice to just walk alone in the woods. I really like it because it shows me what I'm capable of on my own. Everything that happens, it's because you made it happen. Even though it's scary, you just have to do it. Sometimes it's worth doing scary things."
–Sage Clegg, first person to complete the Oregon Desert Trail; 9,000+ miles hiked solo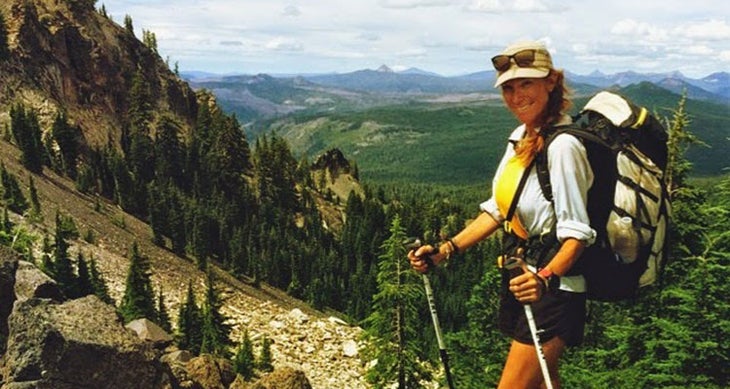 "The most important tool that a woman—any person, really—has is her brain. You want to be prepared. You want to understand your maps. If something were to happen, you will want to understand where you are and what bailout points you have."
"Sometimes as a female out there, especially the first couple of days, it can take time to get comfortable with yourself being out there solo. You're just as safe as if you were walking in a city—actually, I think you're going to be safer."
–April Sylva, 1,500+ miles hiked solo on the PCT, CDT, and G20 (Europe's hardest long trail)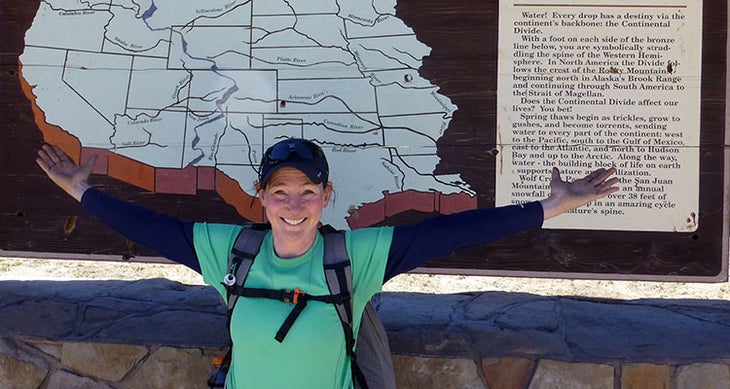 "Carry a device to contact people if you think there might be a problem, like the DeLorme inReach two-way messenger. It helps you feel safer outside."
"It's frightening when you don't know the trail and the community. You think you'll be out in the middle of nowhere, and that might be dangerous. But once you're out three in the community, it's just like walking down the street. It's just my street is a foot-wide path, and we're all just walking on that street together."
"It is more comforting to reach out to other women who hike solo. Read their blogs. That was what got me on the trail, and that's why I do the blogging that I do. You think, 'I can do this, because I see other women have done it.'"
"If you're always worried about the unknown, you would never experience the greatness out there. If you go out prepared and you know where you're going, you've done everything that you can."
–Erin "Wired" Saver, 10 long trails hiked so far (including the Triple Crown); 8,000+ miles hiked solo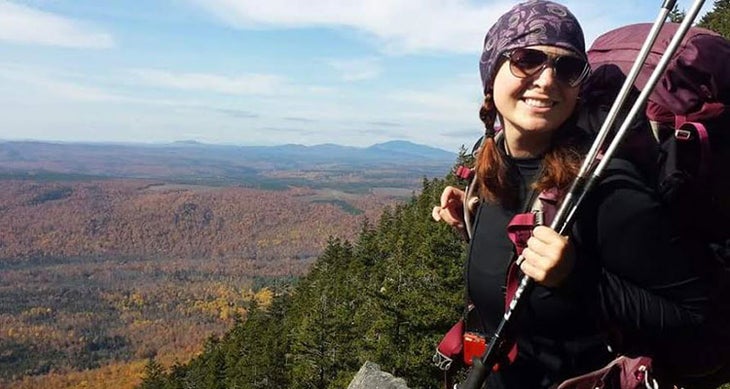 "People expect women to be nice, but you don't have to chitchat with someone if you don't want to."
–Cheryl Hadrych, artist and thru-hiker; 900+ miles hiked solo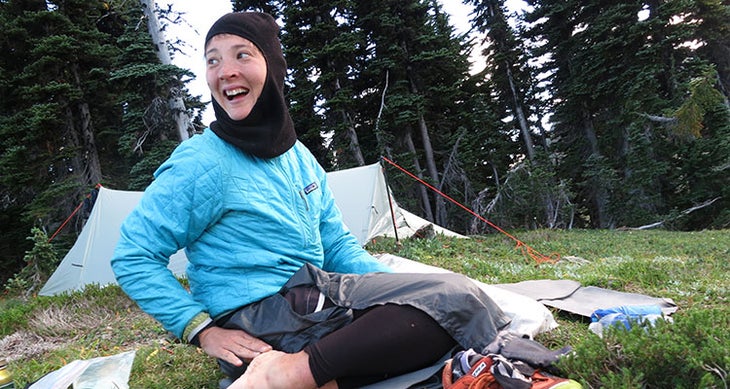 "I try to keep exactly where I am off social media. If you get an awesome campsite, it's tempting to post a photo, but I usually wait a while to post something like that."
"Try to camp at least a mile from a road. The bad things that can happen usually happen because people come in cars."
"Society has conditioned women to think they're not supposed to be solo. There's this stigma, but it's really rewarding to hike alone."
–Liz "Snorkel" Thomas, holds the women's speed record for unsupported Appalachian Trail hike; 7,500+ miles hiked solo

"As a woman or a man, you have to be prepared for anything that can happen. The most likely thing that can happen is that you'll hurt yourself, and that can be anybody. Being prepared for that, being self-sufficient—those are really important things for everybody."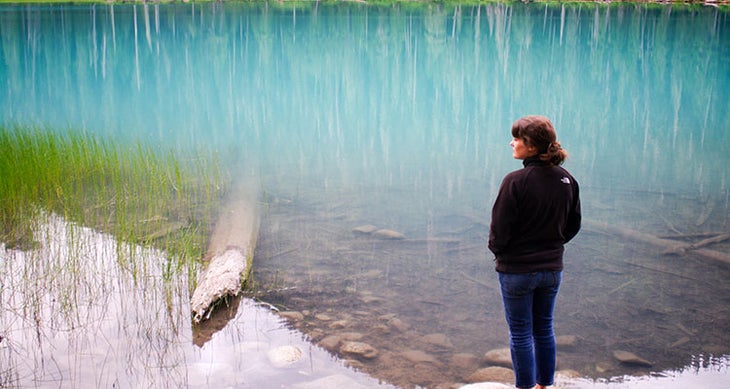 "My husband was working a lot, and I would spend weekends alone waiting around for him to come home. I was like, I don't want to do that anymore. If fear is holding you back, figure out how you can confront that."
"I think the fear of hiking alone is a cultural thing for us. It has been ingrained in us since we were little to never do anything alone. Men don't really get that."
"A good place to start would be to hike a place you've already been, places you know will have a lot of people around."
"I usually hike with my dog."
–Ashley Gossens, author of The Case for Women's Solo Hiking; 750+ miles hiked solo