4 Reasons We Need More Female Outdoors Leaders
New research shows that women are less likely to see themselves as leaders in the outdoors. That's everyone's loss.
Heading out the door? Read this article on the new Outside+ app available now on iOS devices for members! Download the app.
In BACKPACKER's 2015 survey of more than 3,000 readers, we found an unsettling trend: No matter how we sliced the data, women of any outdoor experience level were, on average, less confident in their skills and less likely to see themselves as leaders than men with the equivalent experience. Perhaps we shouldn't be surprised: There's robust data showing that a similar phenomenon occurs in business and workplace contexts (see: Lean In). But we also know that outdoor experiences can help all people feel more confident and capable, so it was a bit disheartening to see that same trend hold true even in that empowering arena.
What's the answer? We don't know. But we believe the first step is noticing that there's a disparity. The second? Getting clear on why we'd even want to close that gap. So in the spirit of promoting female leadership everywhere, here are 4 reasons we need more women taking charge in the outdoors.
1. It improves the bottom line.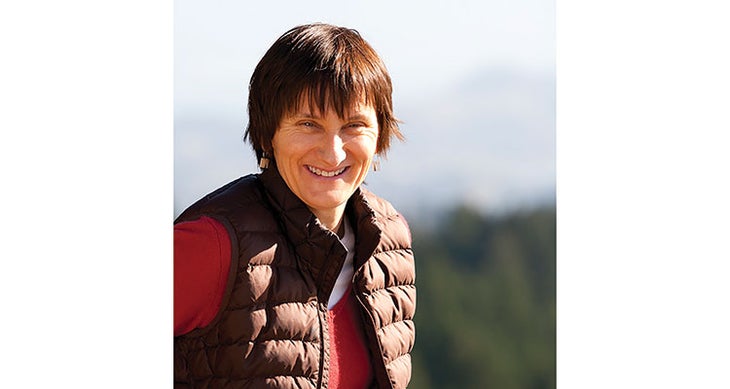 Research shows companies with more female leaders perform better financially. But sometimes you need to get out to lean in. We talked to CamelBak CEO Sally McCoy, who's been backpacking since she was 5, about how her wilderness experiences have shaped her career. Read the interview here.
2. It changes minds.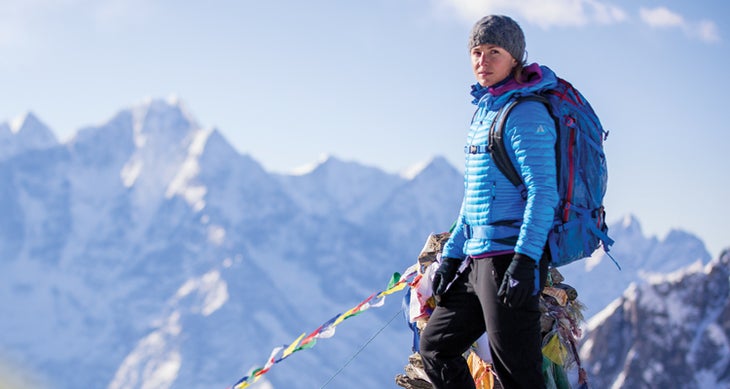 "When people look at me with a group, their first assumption is that I'm not the leader. When they realize I am—and a good one—it completely expands their expectations of who can lead. I love that moment. If we can get the idea across that women are leaders, in 10 years, it could just be normal." —Melissa Arnot, mountain guide and five-time Everest summiter (the most of any American woman)
3. Leaders get out more.
Backpackers (male and female) who describe themselves as leaders are three times as likely to have taken more than four backpacking trips in the past year. Non-leaders, meanwhile, are three times as likely to have taken zero trips.
4. Our children are watching.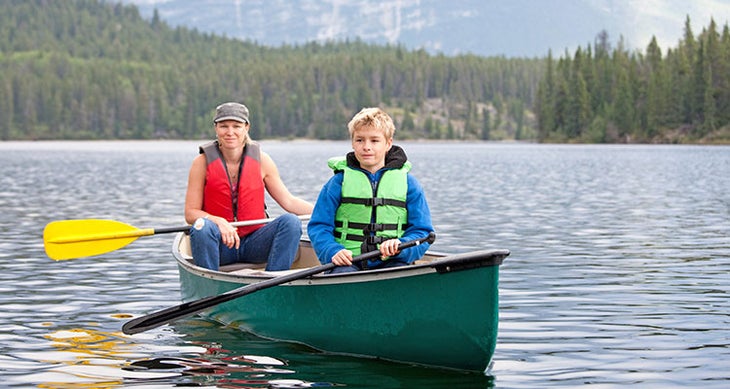 My mom didn't think of herself as a leader, but she taught me all the most important things.
End of summer, a tranquil lake in the north woods. Mist lingers where windblown pines lean over the glassy water, shrouding a pair of loons from morning's first pink rays. Her paddle dips and twists, dips and twists, propelling our battered Old Town canoe toward a distant cove where we hope to find walleye. She doesn't seem old yet, or like a girl, that alien species my 8-year-old mind is struggling to comprehend. She's just my mom, tanned and lean with a floppy sun hat squished down on her new perm. She's my pal and my first camping partner, and both seem perfectly normal. Read the full story here