14 National Park Fun Facts to Impress Your Hiking Partners
These facts about America's parks will blow your mind.
Photo: Tony Rowell/Corbis Documentary via Getty Images
Heading out the door? Read this article on the new Outside+ app available now on iOS devices for members! Download the app.
Heading on a national parks road trip this summer? There's nothing better to enhance your experience than a little bit of background knowledge. The parks are full of rich history, geologic and ecologic wonders, and some wacky lore. Break out these fun facts about America's best idea on the trail or around the campfire, and delight, surprise, and impress your family and adventure buddies.
1. You probably know that there are 63 National Parks, but did you know there are 423 national park sites across the country? That includes national monuments, lakeshores, battlefields, recreation areas, historic sites, and others—including the White House.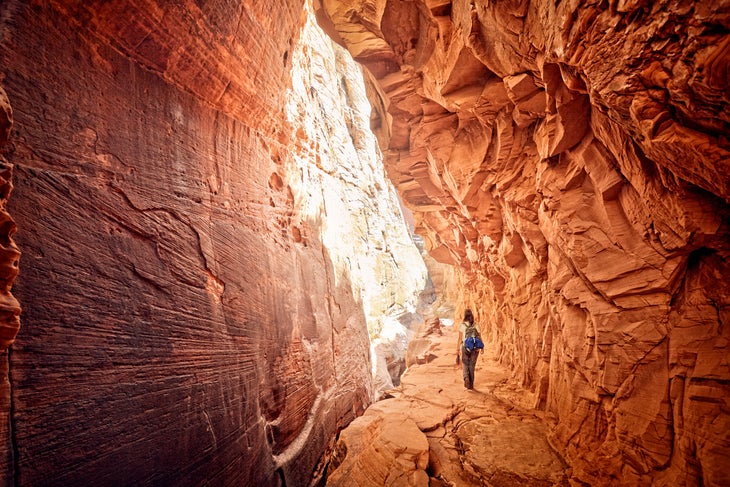 Photo: James O'Neil/The Image Bank via Getty Images
2. Today, visitors exploring the backcountry of Yellowstone are required to store their food and garbage in bear canisters—but that wasn't always the case. In the 1920s, "bear shows" were a popular attraction in the park, where open-air garbage dumps served as a "bear lunch counter" and tourists could flock to watch the bears scavenge for food.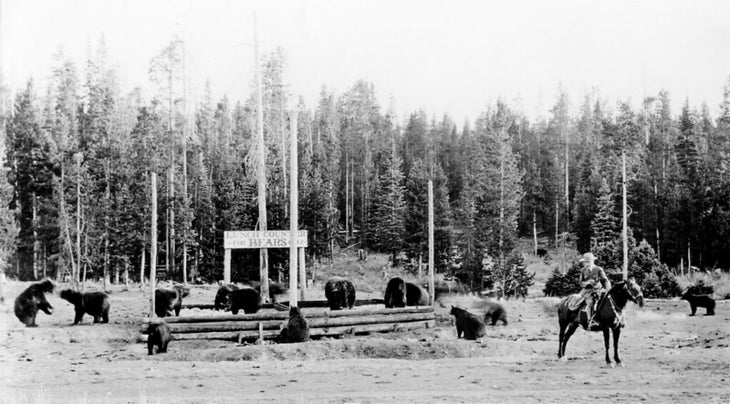 3. The smallest national park site (Thaddeus Kosciuszko National Memorial, PA) could fit into the largest national park (Wrangell-St. Elias National Park and Preserve, AK) 660 million times.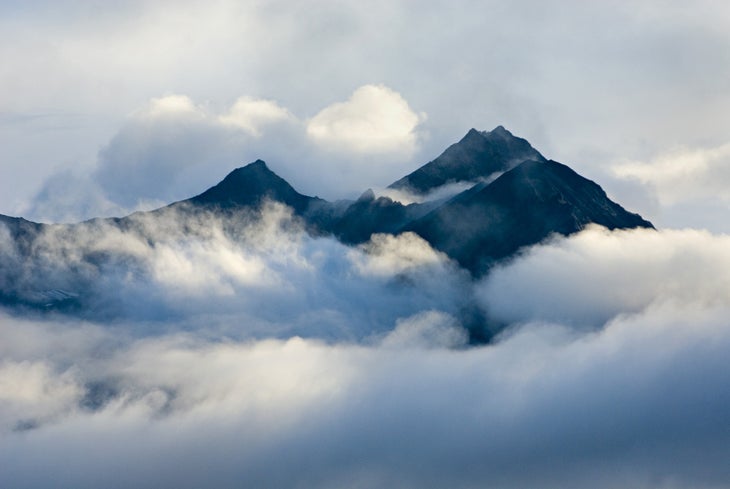 Photo: Alan Majchrowicz/Stone via Getty Images
4. The heat and acidity of Yellowstone's hot springs are powerful enough to dissolve a human body in just a day. Don't fall (or climb) in.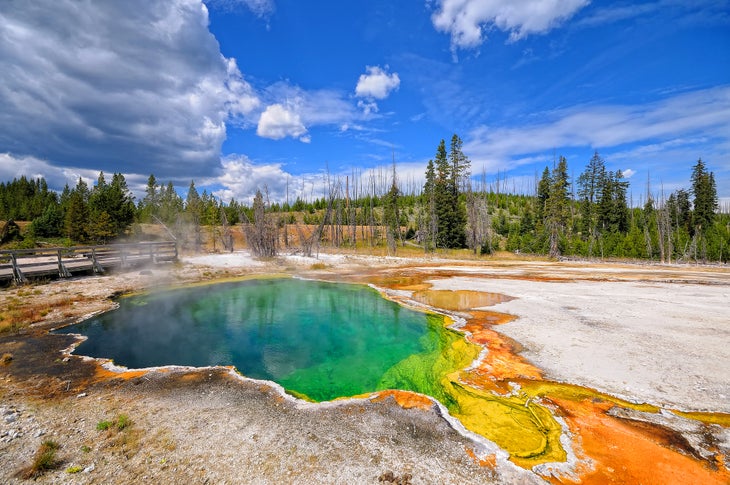 Photo: Philippe Sainte-Laudy Photography/Moment via Getty Images
5. At over 1,900 square miles, Grand Canyon National Park is larger than the state of Rhode Island.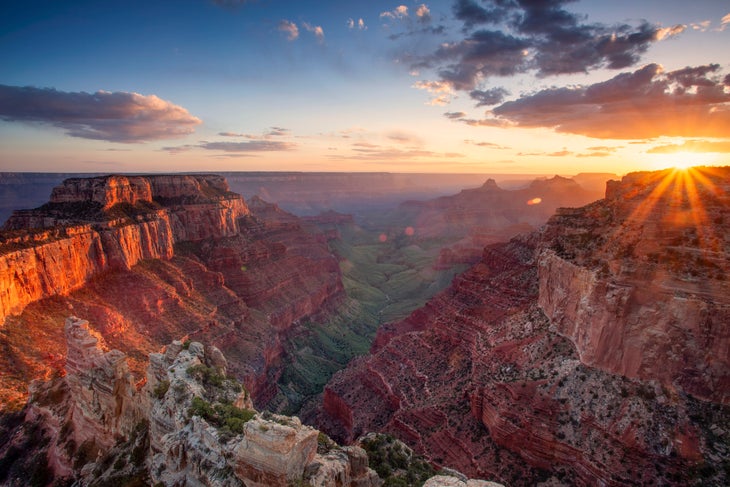 Photo: Nico De Pasquale Photography/Stone via Getty Images
6. You may expect to find fossils in Utah's Dinosaur National Monument—but how about Alaska's Denali National Park? In 2005, geology students discovered dino footprints a few miles inside Denali's boundaries. Since then, the park has been a hotbed of paleontological discoveries.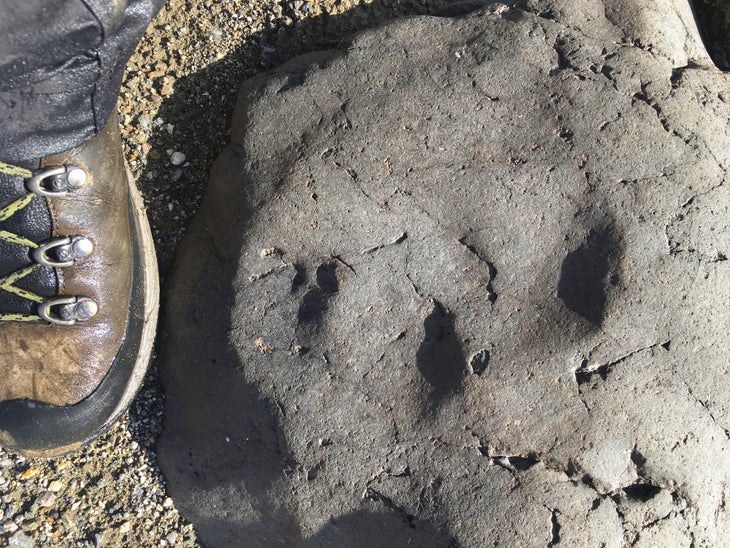 Photo: Shelley Wales/ iStock / Getty Images Plus via Getty Images
7. During a full moon, it's possible to see rainbows in the middle of the night (known as moonbows) produced from waterfall mist in Yosemite National Park.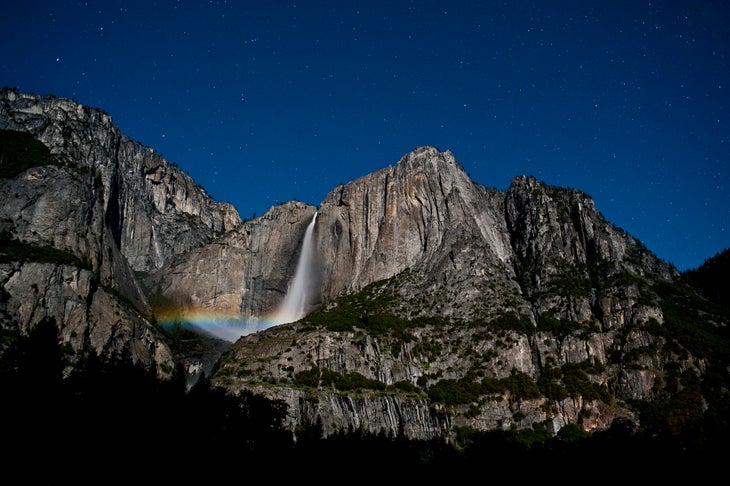 Photo: Tony Rowell/Corbis Documentary via Getty Images
8. There's a long history of Hollywood and the National Parks. Perhaps most famously, scenes from 1977's Star Wars: A New Hope were filmed in Death Valley National Park.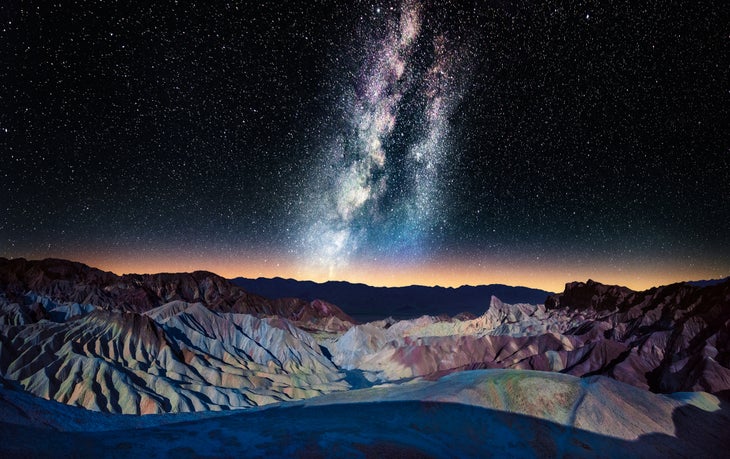 Photo: Matt Anderson Photography/Moment via Getty Images
9. The sandy hills in Colorado's Great Sand Dunes National Park and known to "sing," or emit an otherworldly humming sound as air is pushed between moving grains of sand during a slide.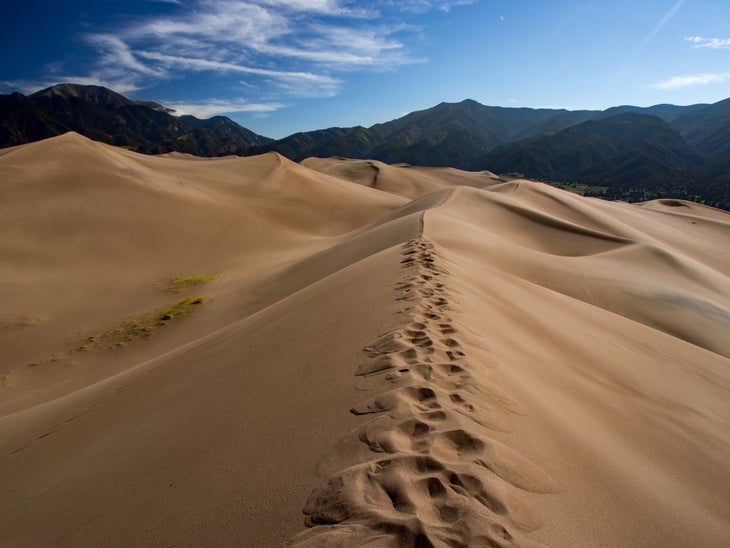 Photo: Jonathan Mauer / EyeEm via Getty Images
10. The mountains of Wyoming's Grand Teton National Park are some of the youngest mountains in the world.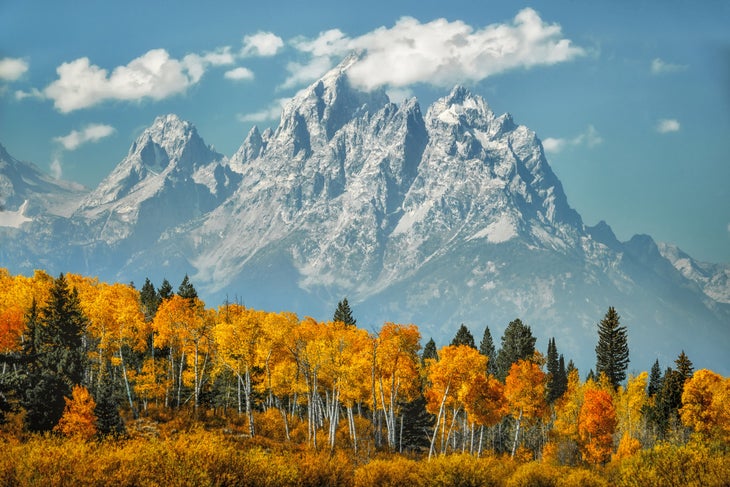 Photo: Matt Anderson Photography/Moment via Getty Images
11. Arches National Park, while only 120 square miles, is home to over 2,000 arches—the highest density of natural arches on the planet.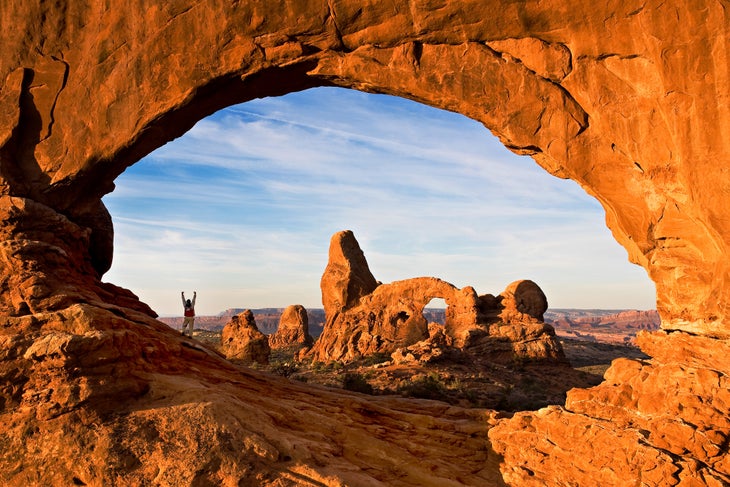 Photo: Jeremy Cram Photography/Moment via Getty Images
12. The New River, which flows through the nation's newest National Park in West Virginia, is said to be one of the oldest rivers in the world. It's estimated to be 360 million years old.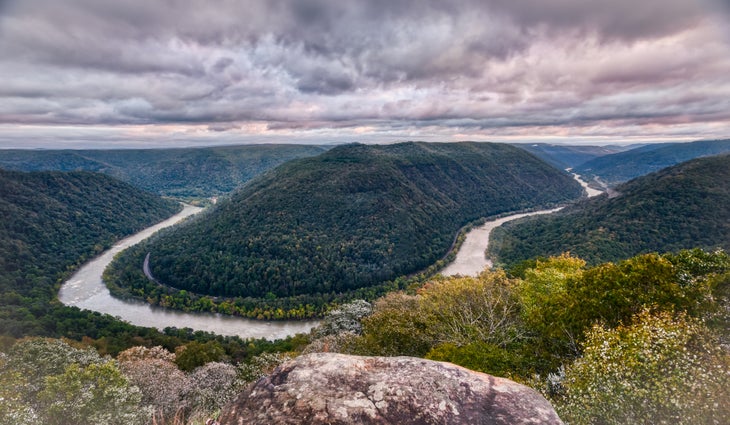 Photo: Dennis Govoni/Moment via Getty Images
13. Death Valley is a harsh desert and a strong candidate for hottest place in the world, so you might be surprised to find out there are fish there. The Death Valley pupfish lives in just two locations, both in the park, and can survive water temperatures from 32 F to 116F.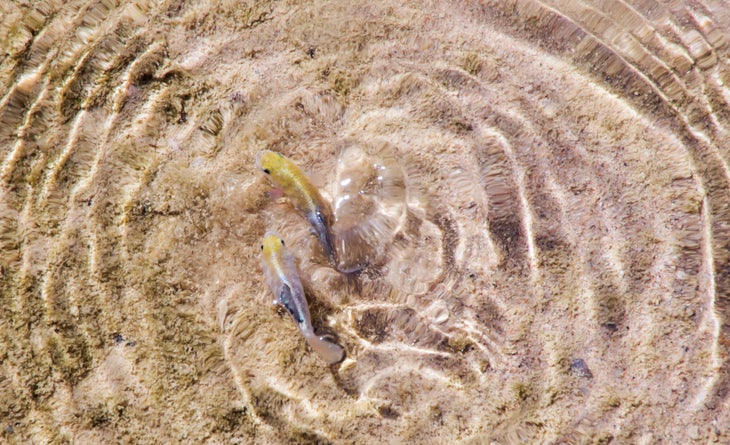 Photo: Lisay/iStock / Getty Images Plus via Getty Images
14. Various national parks and monuments have served as training grounds for astronauts preparing to go to the moon. These locations, including parks in Hawaii and Idaho's Craters of the Moon National Monument and Preserve, allowed the likes of Neil Armstrong and Buzz Aldrin to practice taking geological samples in settings that resemble the moon.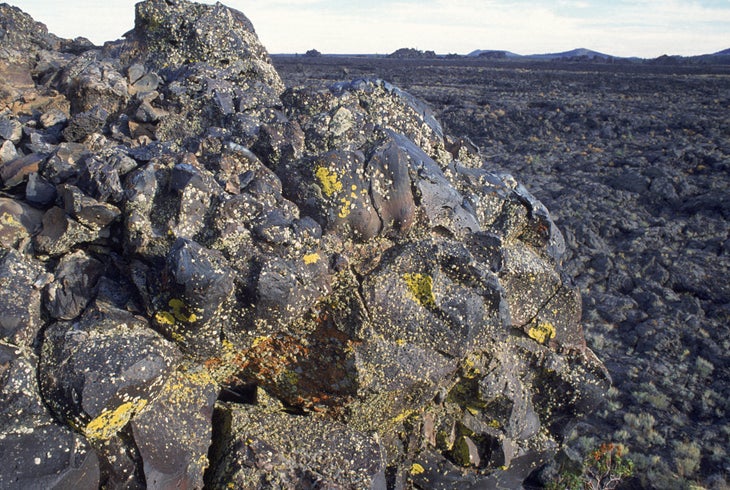 Photo: Mark Gibson/Corbis Documentary via Getty Images