11 Deadly Plants You Should Never Eat
Forage away, but whatever you do, don't ingest any of these killer plants.
Heading out the door? Read this article on the new Outside+ app available now on iOS devices for members! Download the app.
We know, we know: it's not all that likely that you'll ever be walking around munching on wild plants while you're in the backcountry. There are much, much better things to eat. Still, curiosity (or desperation, in the case of of a survival scenario) might tempt you into a little impromptu foraging. And while a majority of the plants you're likely to encounter are probably harmless, a few are actually deadly. Here are 12 to avoid, ranked on a scale of 1 (slightly inconvenient) to 10 (potentially fatal). Our advice? Always bring a region-specific foliage guidebook, and don't ingest anything that you're only half-sure about. If you do eat something toxic, evacuate immediately and be ready to describe the plant's basic characteristics to the doc. It's your best chance of getting proper treatment.
Angel's Trumpet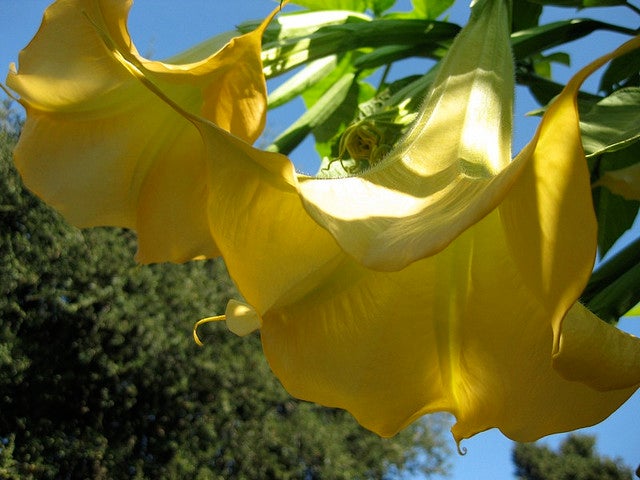 All members of the Solanaceae family are poisonous when ingested, with symptoms that include diarrhea, migraines, and partial paralysis. DANGER: 3 [Photo: Shel Israel/Flickr]
Morning Glory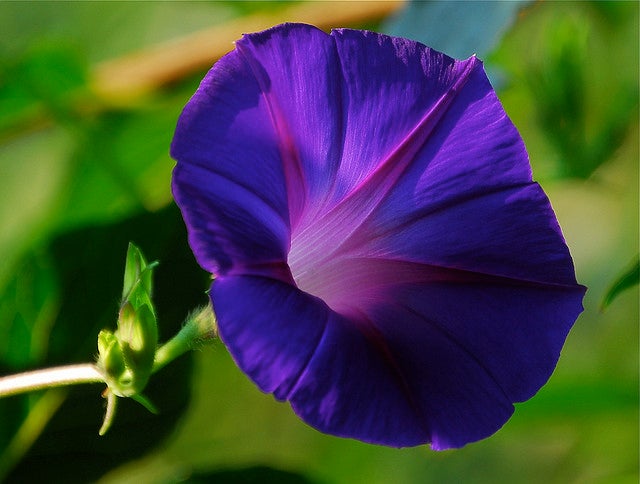 A beautiful plant that contains the potent hallucinogen LSA, a cousin to LSD. You'll be a danger to yourself and others if you go on a bad trip with this stuff. DANGER: 3 [Photo: Denise/Flickr]
Poison Oak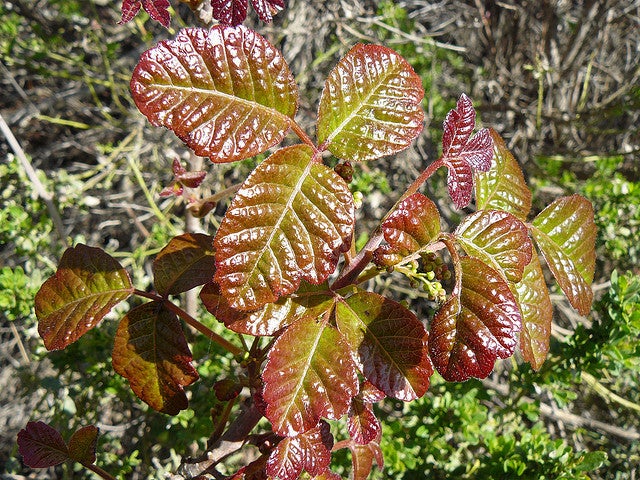 It's unlikely you'd get so far as to eat poison oak, given that it will give you a nasty rash on your hands and face first. But in the event that you do, just know that it will give you severe gastrointestinal problems when ingested. DANGER: 5 [Photo: Docentjoyce(Flickr]
Poke Weed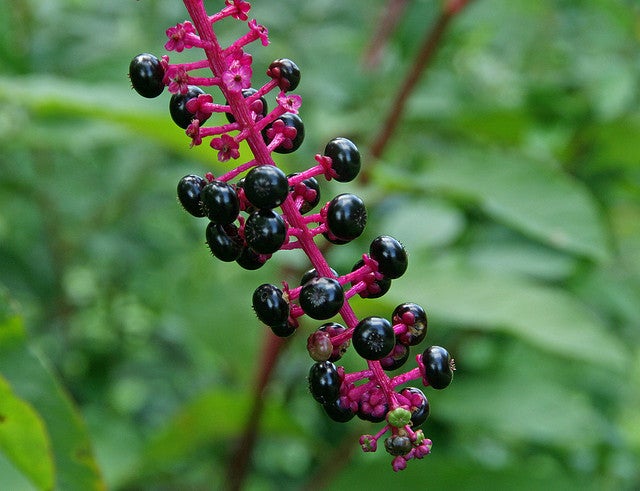 Poke weed is common in the American south and is often prepared as a soul food dish. If eaten raw, however, poke weed can cause convulsions, vomiting, and respiratory paralysis. DANGER: 6 [Photo:Paul Everett/Flickr]
Doll's Eyes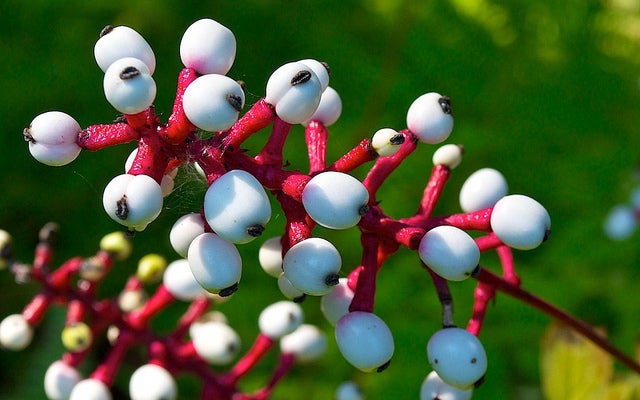 Also known as "White Baneberry," this plant is native to eastern and northern North America. The whole plant is toxic, but the sweet tasting berry contains a carcinogenic toxin with a dangerous sedative effect on cardiac muscles. DANGER: 7 [Photo:Distant Hill Gardens/Flickr]
Moon Seed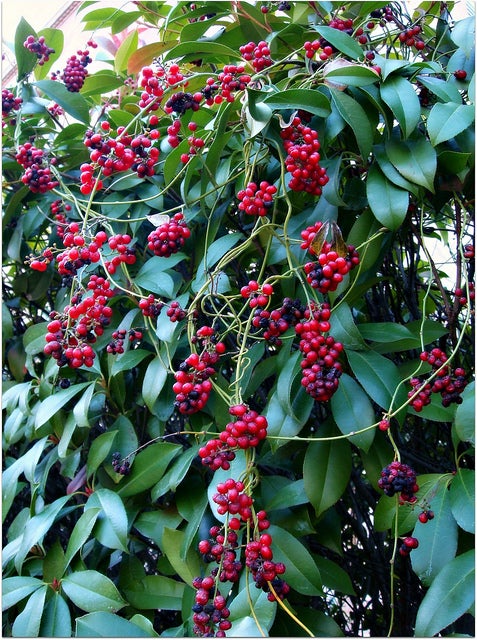 Common in eastern North America, these colorful berries can cause paralysis if consumed in large enough doses. DANGER: 7 [Photo: CameliaTWU/Flickr]
English Yew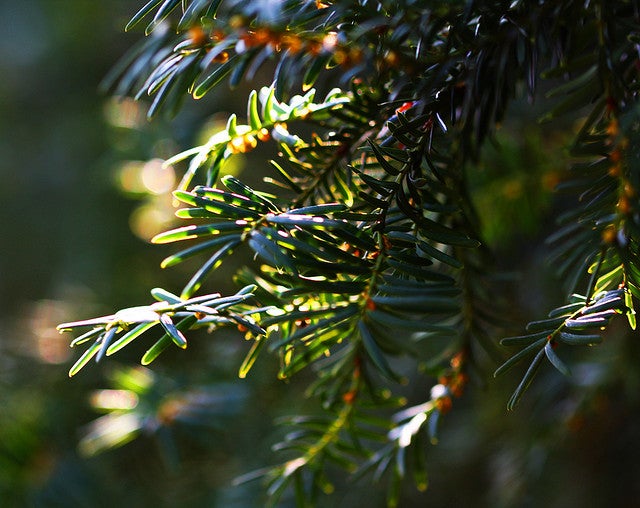 Considered one of the deadliest tress on the planet, the English Yew has a majestic lush appearance. All parts of this tree, including the red berries, are extremely poisonous, and there is no known antidote. DANGER: 8 [Photo: Rennet Stowe/Flickr]
Oleander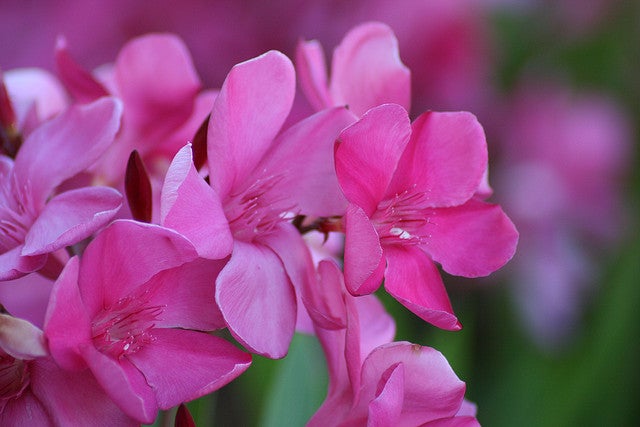 Chewing on a single leaf on this beautiful flower can cause nausea, vomiting, seizures, and severe cardiac irregularities. Even the honey created by bees who've been in contact with oleander remains mildly poisonous. DANGER: 8 [Photo: Swaminathan/Flickr]
Strychnine Tree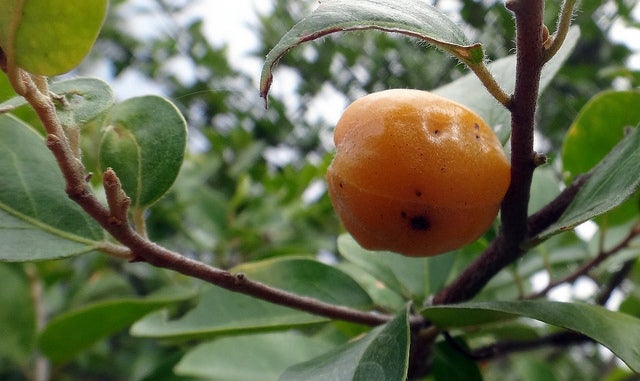 Cleopatra could tell you about this plant: According to legend, she tested its effects on her servants when she was researching the best way to commit suicide. When she saw the horrific symptoms (vomiting, contortions of the face, severe convulsions, almost certain death), she opted not to use this method. This plant is no joke. The good news: you'd have to go all the way to southeast Asia to encounter it. DANGER: 10 [Photo: Ian Sutton/Flickr]
Castor Bean Plant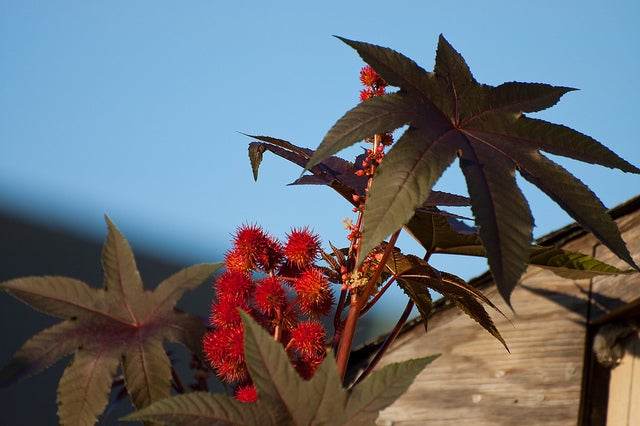 Breaking Bad fans know all about the deadly ricin poison, which is distilled from this plant. With vibrant red and green leaves, it looks nice enough, but eating just one small bean from this plant can kill an adult in minutes. Fortunately, it only grows in tropical regions and eastern Africa. DANGER: 10 [Photo:Derek A. Young/Flickr]
Water Hemlock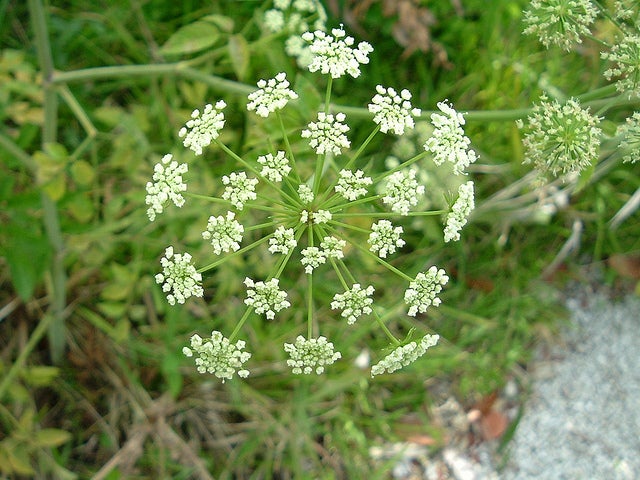 Considered the the most poisonous plant in North America, the "poison parsnip" can cause seizures, confusion, and death due to respiratory failure in just a few hours after ingestion. DANGER: 10 [Photo: Jenny Evans/Flickr]