Essential Electronics for Backpacking
These smart gadgets help you make the most of your hike without keeping you too connected.
Heading out the door? Read this article on the new Outside+ app available now on iOS devices for members! Download the app.
goTenna Mesh

Our take 
No cell reception, no data plan, no problem: goTenna Mesh lets you text in the backcountry. Like its predecessor, each Snickers-size antenna pairs with your phone so you can communicate with other goTenna users up to 4 miles away. Unlike the previous version, the Mesh uses—you guessed it—mesh networking, which lets it piggyback on its neighbors' ranges. Translation: If A can talk to B and B can talk to C, then A can talk to C. The bigger the goTenna network, the better the communication.
The details 
goTenna is compatible with both Apple and Android devices and connects via Bluetooth (switch your phone to airplane mode to conserve battery). Get it here.
Power Practical Sparkr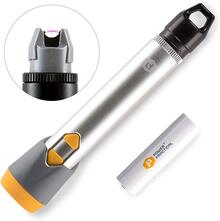 Our take 
The Sparkr makes fire without using fire—which we appreciated in wind, rain, and snow. Like the spark plug in your car, the marker-size aluminum device creates an electrical arc about a centimeter wide that can ignite kindling and stoves. Press the button three times (a safety precaution) and hold to light up. Two for the price of one: The flip side of the Sparkr doubles as a 400-lumen flashlight with three brightness settings.
The details 
The Sparkr's plasma lighter lasts up to two weeks on one charge (via micro USB); since it uses a large, 3,350 mAh lithium-ion cell (like a Tesla), we expect you won't have to replace it. (Ours is still going strong after a year.) Note: There is also a Tic Tac box-size version of the Sparkr ($30; 1.4 oz.), but with no wand-like extension, it's tough to use on stoves and get into tight places. Buy it here.
Suunto Spartan Sport Wrist HR Baro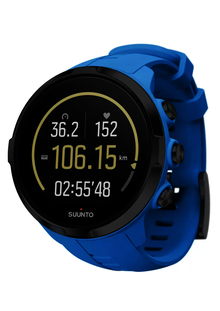 Our take 
With a huge color touchscreen and an impressive battery life (10 hours with one-second GPS tracking), the Spartan Sport Baro is a GPS watch even our resident tech-phobes can get behind. "The app menu is super intuitive," one says. "I figured out how to touch through the options to leave a breadcrumb trail, drop a waypoint, and track my elevation within seconds of picking the thing up." Nice touch: Three buttons perform the same functions as the touchscreen—so we never had to deglove to operate the watch in cold weather.
The details 
The Spartan Sport Baro is water resistant to 100 meters. It uses Suunto's FusedAlti tech for unmatched altitude accuracy. (By combining a barometer with the GPS, the watch can track your elevation to within a foot or so of reality.) Buy it today.
GNARBOX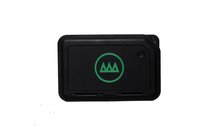 Our take 
"The one piece of gear I didn't know I needed, but now I can't live without," announced our staff photographer after a 10-day adventure in New Zealand. About the size of an iPhone 7, GNARBOX is a ruggedized 256 GB external hard drive that doubles as a Wi-Fi hot spot. You can use it to back up your files (via SD card, micro SD, or card reader) and, if you want to edit or upload to the web, you can do so without a laptop. "During a four-day backpacking trip, I was able to store all of my RAW files onto the GNARBOX, access and edit them on my phone, and share to Instagram when I had service," our tester says.
The details 
GNARBOX works in conjunction with an app (free; available for Apple and Android) that you use to edit RAW photos and 4K video. The rechargeable battery (USB) lasts some seven hours. Note: There is also a smaller, 128 GB version for $300. Get it here.