Radios for All Weather
Here are some of the best radios for every type of weather that Mother Nature can hit us with.
Heading out the door? Read this article on the new Outside+ app available now on iOS devices for members! Download the app.
Backcountry Access BC Link 2.0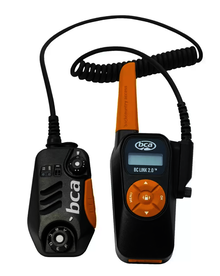 THE DETAILS
The 2.0s can communicate up to 6 miles apart in mountainous terrain—a significantly greater range than their predecessors—letting us check in on one another on a trip in Colorado's Elk Mountains. Waterproof screens inside the speakers prevent snow from clogging the mic (an issue with the old model), and the 2.0's rechargeable battery lasts about four days in the cold (400 hours in standby mode). The 2.0s have the same user-friendly design (just three glove-friendly knobs for volume, channel, and talk mode). Buy it now.
TRAIL CRED
"They can talk to the original Links (and other FRS/ GMRS radios), so I was able to communicate with my friends on a tour in Rocky Mountain National Park, even though they had the old ones," one tester says. Pretty much everybody who's skied in the back- country knows about the Link. The radio, which has a wallet-size base that you stow in your pack and a computer mouse-size mic, has been the best option for recreational users—until now. The upgraded 2.0 is smaller, more weatherproof, and more powerful. 
Garmin Rino 755t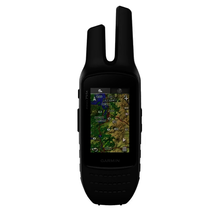 The Details
Our favorite GPS unit/two-way radio gets a software update this year that makes the location sharing feature even easier to use. As with all Rinos in the 600 series, this one lets you show your location to other users and see their locations on your device (via a waypoint on an interactive map). But the 755T upgrades the experience: After you turn on the setting in the easy-to-find menu, whenever you press the radio button (like a walkie-talkie), it automatically shares your location to the map. Testers also lauded the larger screen (3 inches tall) and bigger volume buttons that we could operate while wearing gloves. Also standard: an 8-megapixel camera and weather overlays (if linked to your cell phone). Reality check: This kind of tech isn't cheap. Get it here.
Trail cred 
"Our group of six split up in the Grand Canyon with no qualms because we could see each other on our devices," said one tester after a 28-mile North Rim epic. "Unless we were in separate side canyons, we could talk on the radios to each other, too." Note: Garmin claims a radio range of up to 20 miles apart in featureless terrain. In a mountainous region along the Colorado Trail, we maxed out at around 3 miles. 
Nautilus LifeLine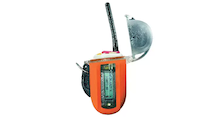 Trail cred
A national park marine ranger states, "I'm on a boat all day and the most important thing I use is a marine rescue radio/GPS called the Nautilus LifeLine. On land, I can use it as a satellite messenger. In the water, I can call other boats nearby when I come up from a dive and have a two-way conversation. I can send out emergency distress signals like an EPIRB and not only is it cheaper than the DeLorme inReach Explorer, but you don't need a monthly service plan."
"Since I started in 2010, I've used the Arc'teryx Altra 65. When my first one got destroyed, I went and bought the same one. I like the pocket setup and durability. It's great for heavy loads. I went off BACKPACKER review and said, "That's gotta be a good choice." Turns out it was." Get it here.