Best Kids Hiking Boots
Hiking boots have come a long way in terms of performance weight, making a pair reliable for all-purpose activities, especially during the winter. The same rules apply to children. If your child loves venturing into the woods, you need kids hiking boot that will keep their little feet safe, secure, and warm
Heading out the door? Read this article on the new Outside+ app available now on iOS devices for members! Download the app.
Best Overall
Timberland MT Maddsen Mid-Top Hiking Boot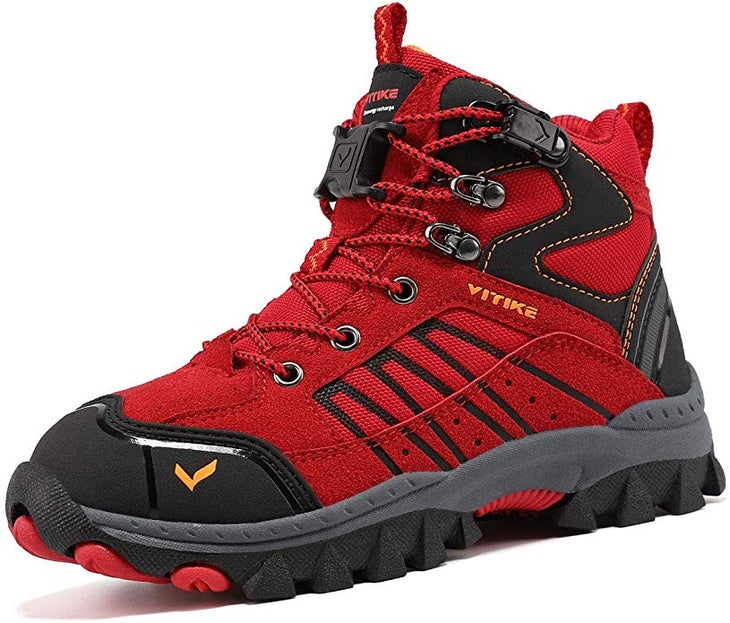 Get better hiking traction and foot protection for your child's next adventure.
What We Liked: 
 Protecting children's feet is of the utmost importance when it comes to spending time in the woods. This rugged boot accommodates toddlers (sizes 4-10), little kids (sizes 1-13.5), and big kids (sizes 3.5-7). The hiking boot combines a premium full-grain waterproof leather upper section and a waterproof membrane. The design is intended to keep little feet completely dry and warm regardless of the weather outside. Timberland has long been regarded as one of the leaders in outdoor footwear so it's great the brand produces a boot for children. The mid-top style of the boot offers solid ankle support. The tongue is comfortable and snug and along with the lace-up closure keeps pebbles and other debris out. For longer hikes, kids will appreciate the cushioning. An individual boot weighs about 12 ounces which isn't too heavy. The traction of the Timberland MT Maddsen Hiking Boot is unique due to the B.S.F.P Motion Efficiency System which aligns the lugs along with pressure points of the foot. It also helps improve the longevity of the footwear. This kids hiking boot is stylish and available in two colors: brown and dark brown. Get them here.
Littleplum Kid Snow Boots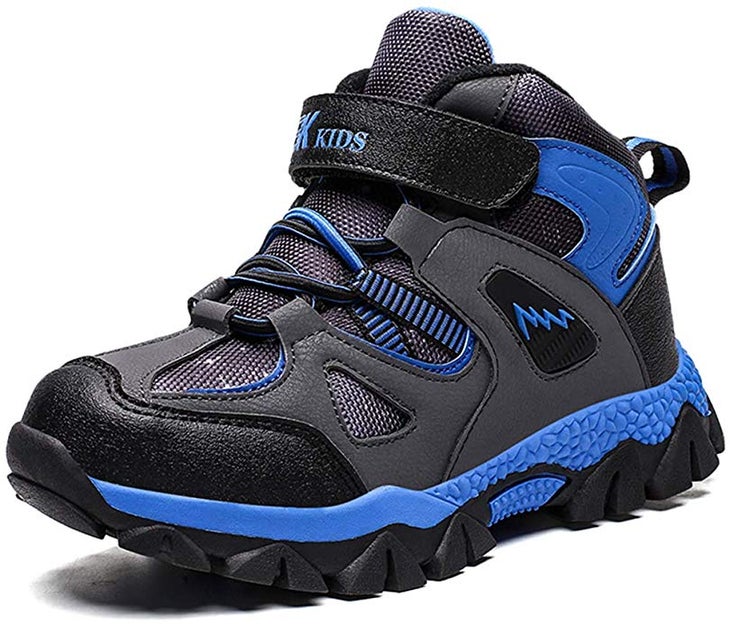 Hiking in Style. These hip yet practical snow boots look like sneakers. 
What We Liked: 
Is your little one protected from sliding and falling on slippery surfaces? These boots are designed specifically for the winter. The anti-slip technology makes a pair an excellent choice for trips to school or weekend getaways. The snow boots are not available in quite as many sizes as the Timberland MT Maddsen hiking boots yet still fit most toddlers, little kids, and big kid sizes. Furthermore, the boot is vibrant and available in seven different styles and over 20 color schemes. The stylish presentation almost makes the boots look like a regular high-top sneaker, which is great for school. High top boots provide the best ankle support so you can rely on the protection. The boots are waterproof, windproof, and also help warm feet.  Features include anti-slip rubber outsoles as well as shock absorption. The multi-functional boot has reliable traction even over rocks and other rough terrain. Lastly, the suede leather and mesh of the upper section are comfortable with warm plush lining. Your child shouldn't put up a fuss about wearing these boots when it is cold, icy, windy, or snowy outdoors. Get them here.
Best Protection
Wetike Kids Hiking/Snow Boots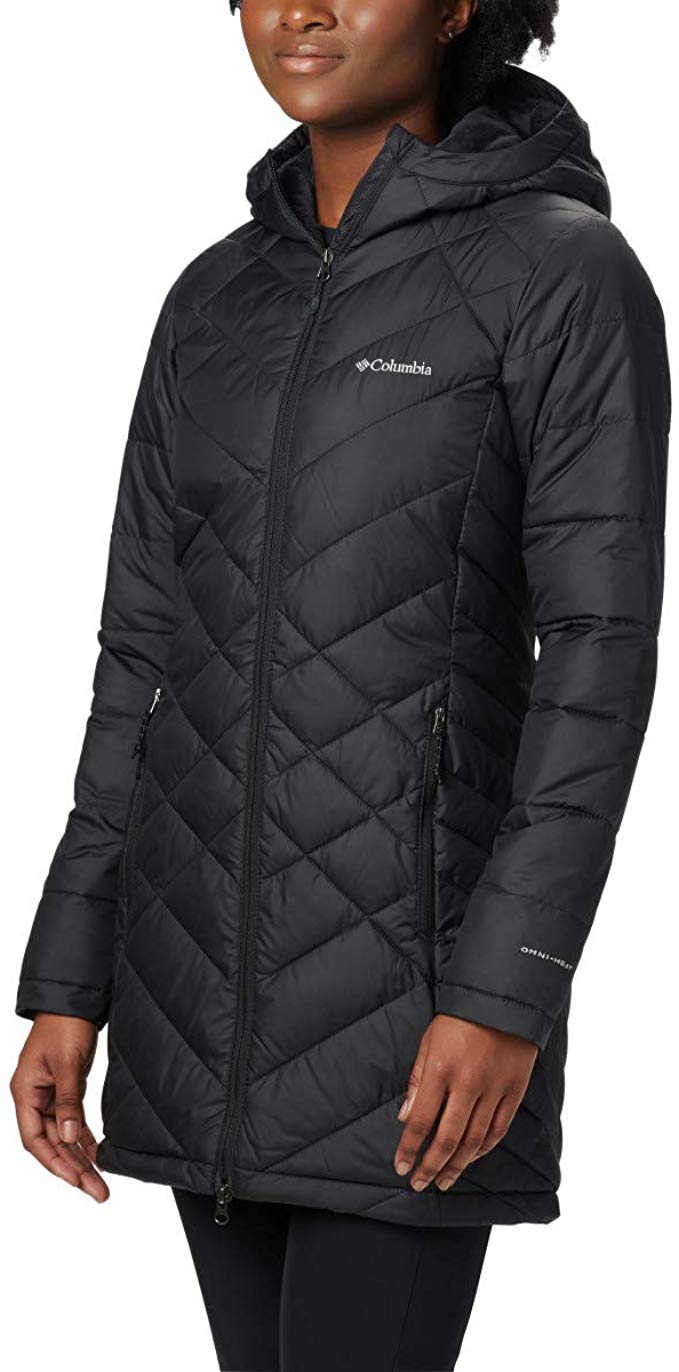 Waterproof and Windproof Kids Hiking Boots. The hiking boot will absorb anything the weather or ground throws at it, keeping children safe in the process.
What We Liked: 
Any parent will testify that as soon as your toddler begins walking it doesn't take long before they want to explore everywhere. When it is time to go outdoors you want a tough, durable boot that will absorb everything in nature while protecting your precious little one and their feet. The Wetike Boots are multifunctional and highly dependable. The suede, leather, and mesh upper is comfortable yet also waterproof. The plush lining is cozy for feet and can also provide some warmth. Wetike has introduced a turnup rubber toe guard to prevent scrapes from falls <<this doesn't make sense along with a reinforced heel. Children will find the hook-and-loop closure helpful in putting on and taking off the shoes. The Wetike Kids Hiking/Snow Boots are only available for larger toddler sizes (9-10) which makes the boots more practical for bigger kids. Wetike has several variations of the kids hiking boot from traditional colors to breathable styles. Another important detail for keeping kids safe is the reflective strip—it shines in headlights when you're out in the dark. The versatility makes these kids hiking boots suitable for not only hiking trails, but also playing outdoors during the winter. They're available here.