The Best Camping Towels
A good camping towel often surprises us by how much we end up using it on a trip. Need to dry off after jumping in the lake? Or clean up the camp dishes after a meal? Pull out the camping towel! It's a key part of keeping clean and comfortable outside. When trying to find the best camping towel for your style, you'll want to consider its size, weight, packability, dry time, and comfort. To help you choose the right one, we've rounded up three of the best options out there.
Heading out the door? Read this article on the new Outside+ app available now on iOS devices for members! Download the app.
Best for Backpacking
Wise Owl Outfitters Camping Towel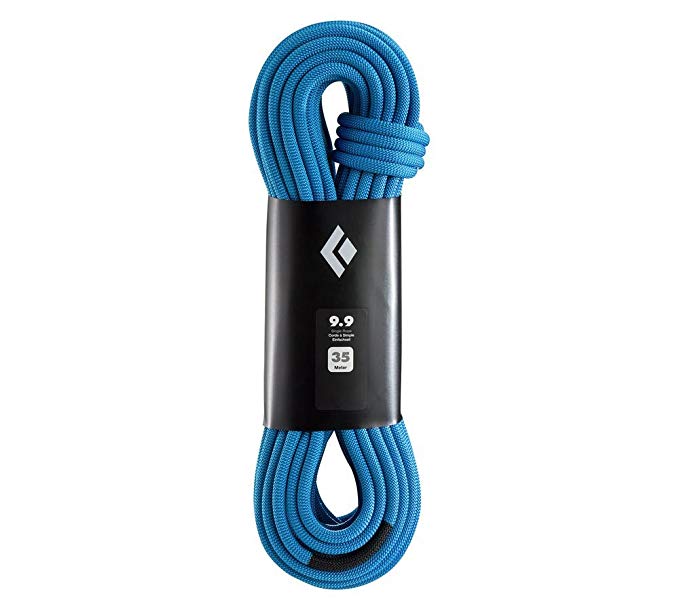 Lightweight and Fast-Drying. The Wise Owl Outfitters Camping Towel hits the backpacking sweet spot of being lightweight yet extra-absorbent, fast-drying yet soft, and compact yet still functional.
What We Liked: 
Perfect for backpacking, the Wise Owl Outfitters Camping Towel comes in two functional sizes that easily fit into a backpack, whether folded or stuffed in, with the smaller size packing down to five inches by seven inches and weighing under seven ounces. This microfiber towel is both absorbent and fast-drying, so it can wipe down dishes and then get packed away minutes later. Get it here.
 Most Versatile 
BOGI Microfiber Travel Sports Towel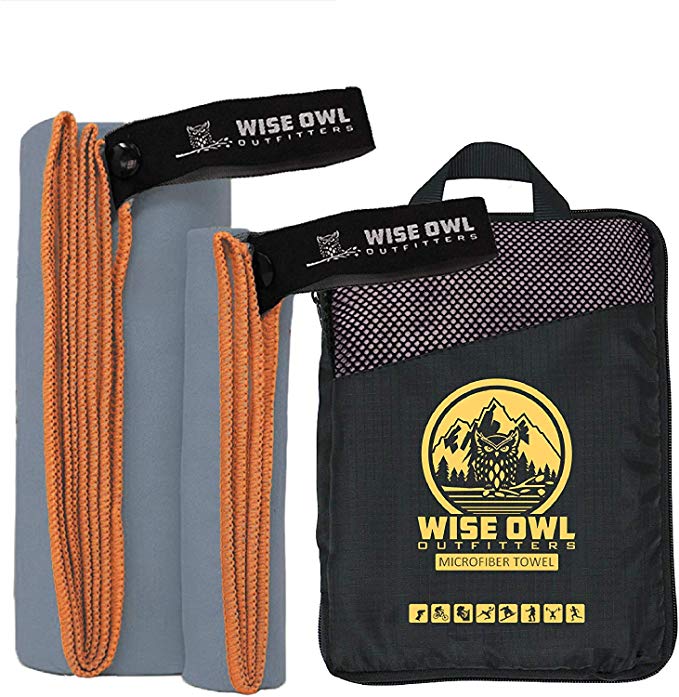 Size Variety for Different Uses. Boasting four different sizes, the BOGI Microfiber Travel Sports Towel has an option for any activity.
What We Liked: 
This BOGI camping towel comes in sizes ranging from that of a gym towel all the way up to a picnic blanket, so it's a great option for camping trips with a lot of different needs. All towels are 100 percent microfiber, quick-drying, and very absorbent, and they come with a mesh bag and carabiner for easier transport. Get them here.
Most Portable
4Monster Microfiber Towel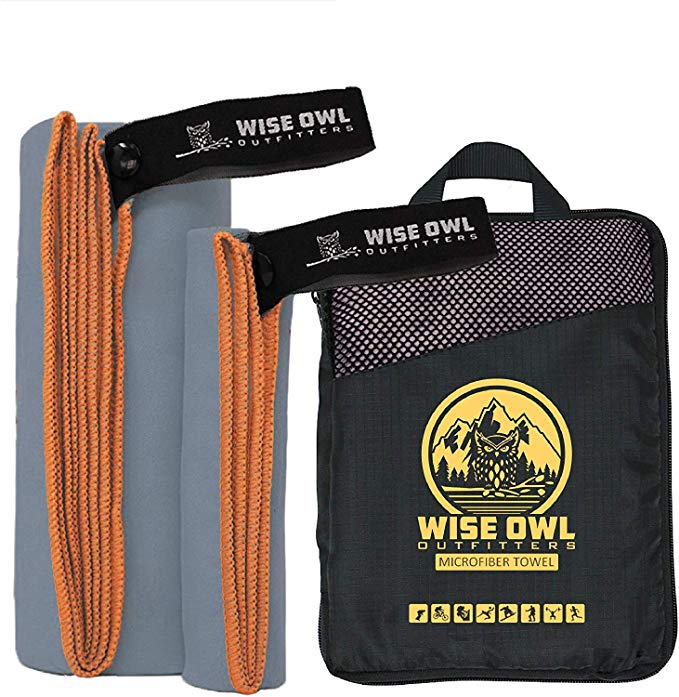 Compact and Portable. The 4Monster Microfiber Towel packs down to the smallest size here with the help of a unique case, allowing the two foot by four foot towel to fit within a 3.1 inch by 6.3 inch box.
What We Liked: 
Using a carrying case instead of a bag, the 4Monster Microfiber Towel can pack down even smaller than other towels here of the same size while staying better protected. Made from 100 percent polyester without any chemical dyes, the 4Monster Towel is a great option for those who want something ultra-packable that's soft on the skin. Get it here.