Your next sweater could be waterproof.
Voormi aims to weave, not laminate, next-gen waterproof/breathable membranes.
Heading out the door? Read this article on the new Outside+ app available now on iOS devices for members! Download the app.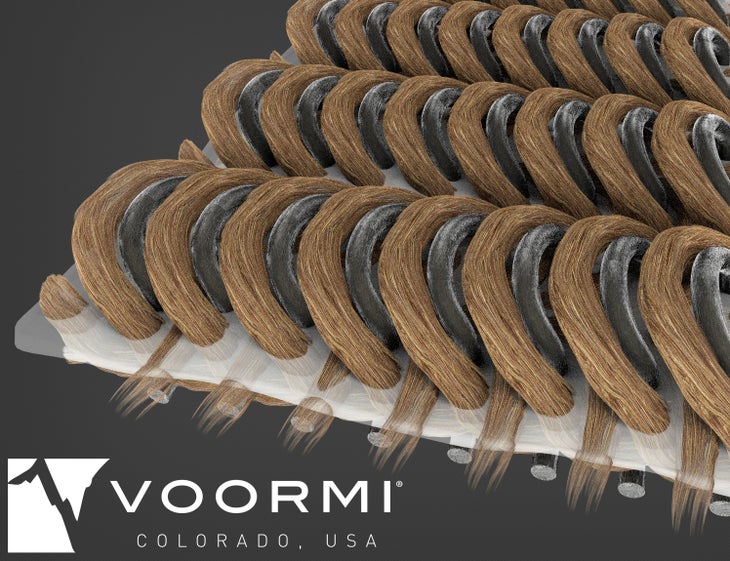 Colorado apparel brand Voormi's new Core Construction technique weaves fibers right through a waterproof/breathable membrane, for what promises to be a whole new kind of shell.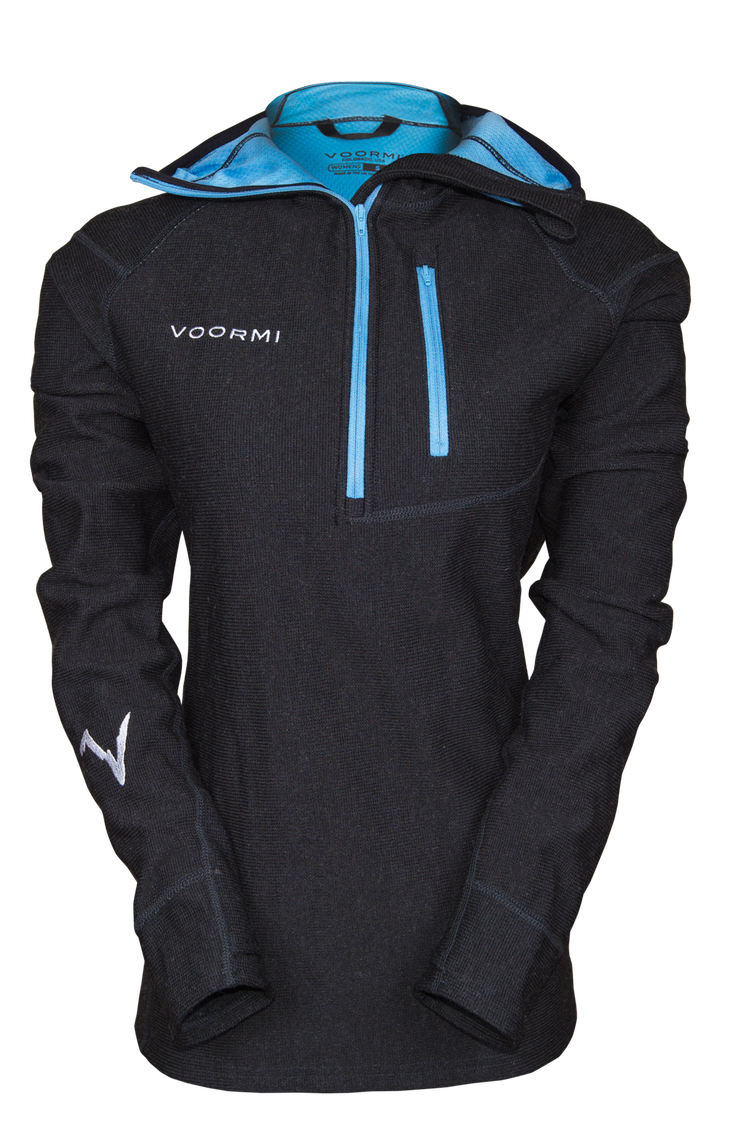 The Access Hydro shell ($299), is a hooded pullover built with Core Construction waterproofing woven into the fabric.
As outdoor brands search for new solutions in protecting you from the elements, the trend has been to move away from those stiff, crunchy hardshells toward fabrics that have a softer touch.
Already, we've seen impressive advances toward waterproof/breathable softshells from several brands — but last week at the annual Snowsports Industries America trade show in Denver, we caught glimpse of what amounts to waterproof wool.
The innovation comes from start-up brand Voormi, based out of Pagosa Springs, CO. The company's bailiwick is manufacturing American-made wool/polyester base- and midlayers for backcountry skiers (see our reviews of the Drift softshell and High-e Hoodie). When it turned to make some those layers waterproof, Voormi encountered the traditional solution—laminating a waterproof/breathable layer to the garment. Laminates work, but they're part of the reason rainwear feels less like a fabric and more like a plastic layer. Voormi searched for a better way.
It came up with Core Construction—a way to build waterproof/breathable performance by weaving it right into the fabric—in Voormi's case American sourced wool.
According to Voormi marketing director Timm Smith, that means the wool, or any fabric or yarn, is not beholden to the waterproof/breathable membrane. "Because we can essentially decide how many yarns go through, there are a lot of things that we can do. We can dial up or down to create a wide spectrum of fabrics, from stuff that is slightly wind yielding to stuff that seals out a significant amount of water." After everything is weaved together, Voormi seals the construction—creating watertight closures between the weave-throughs—then coats the exterior with DWR for protection.
At SIA, the brand showed off its Access Hydro shell ($299), a hooded pullover built with Core Construction; the Drift Hydro ($399) a Core Construction piece that adds wool insulation to that layer to create a soft-shell-type garment with hard shell attributes; and its AN/FO Concept jacket ($600), which, in this case, does laminate the Core Construction layer to a wool face fabric.
Voormi is not simply planning to use Core Construction in its own apparel. The brand is seeking other partners, so you may soon see the innovation coming from other brands.
This story comes to us from our sister publication, SNEWS. Check out the full story — with all the wonky details — by clicking here.