When Owls Attack!
Heading out to Maine for that mid-winter cross country ski trip? Might want to pack a hard hat.
Heading out the door? Read this article on the new Outside+ app available now on iOS devices for members! Download the app.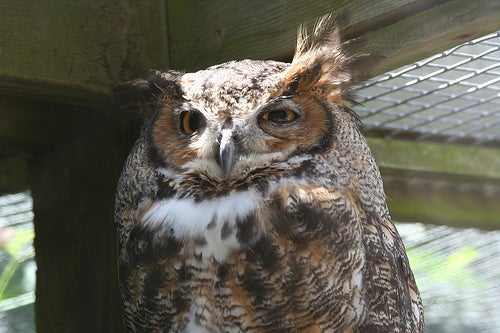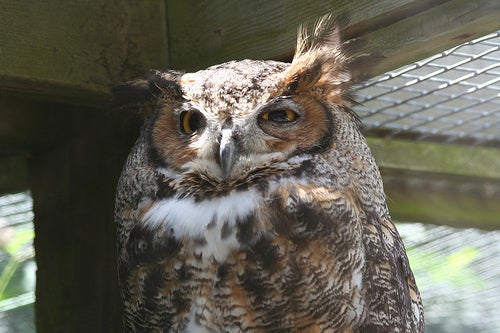 I've encountered several trail hazards in my 20 years as a downhill skier: rogue snowboarders, hidden rocks, and the occasional conifer (seriously, they come out of nowhere!).
However, not being a cross country skier (i.e. not being as interested in cardio as in adrenaline), I have never encountered this. Officials are warning cross country skiers in the Rolland F. Perry City Forest in Bangor, Maine to watch out for a rogue great horned owl that has attacked several visitors. Night skiers are particularly vulnerable, and a few have even suffered minor lacerations.
Be afraid, my skier cousins, be very afraid. That cuddly guy to the top left? He's got his eyes on you. And his head swivels, so he's really got his eyes on you.
And you might want to buy a ski helmet while you're at it…
– Adrienne Saia Isaac
Owls attack: Warnings posted at Bangor city forest
Image credit: Flickr, Ber'Zophus