Warrior Hike's Sean Gobin Nominated for CNN "Hero"
Network to announce winner on December 6
Heading out the door? Read this article on the new Outside+ app available now on iOS devices for members! Download the app.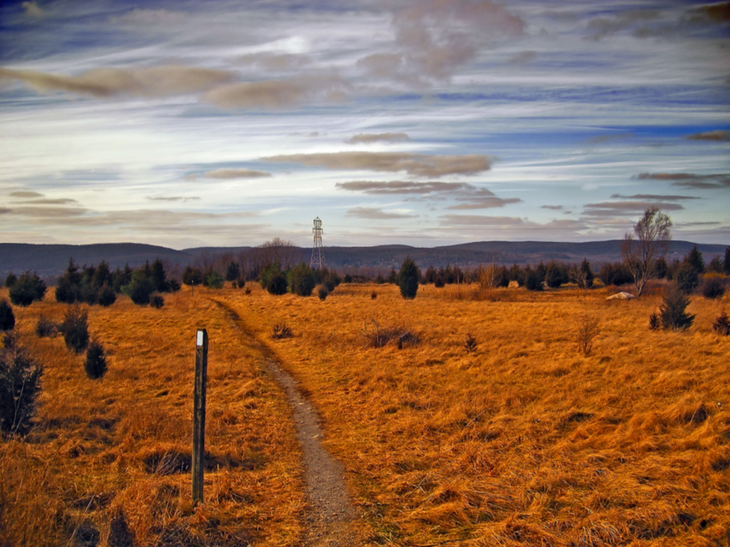 Sean Gobin, U.S. Marine Corps veteran and founder of Warrior Hike, has been nominated as one of CNN's "Top Ten Heroes of 2015."
Gobin joined the military in 1994 and served as an officer in both Iraq and Afghanistan. When he arrived home, he decided to hike the Appalachian Trail before enrolling in graduate school.
It's there that he realized how helpful hiking could be for veterans' transitions.
"Initially, I was hiking the Appalachian Trail because it had always been a dream of mine," Gobin said. "Then, about two-thirds of the way up the trail, I realized that long-distance hiking would be a great way for veterans to transition from their wartime experiences."
Gobin then founded Warrior Hike—an organization that gives veterans the equipment and supplies to thru-hike a National Scenic Trail, such as the Appalachian, Continental Divide, or Pacific Crest. Its motto is "Walk Off the War."
The organization also helps veterans find food and lodging along the trail, in addition to giving them assistance with finding jobs when they return.
The program has helped more than 70 veterans so far and includes six trails. It also operates a paddling program for injured veterans on the Mississippi River.
Gobin said this nomination could greatly help his program expand.
"I'm really excited because of the additional exposure that it's bringing to the program, both because it's getting the word out to more veterans, and getting the word out to get more supporters who can help support more veterans," he said.
CNN is accepting votes online for its "Hero of The Year" (the title comes with a $100,000 prize) through Nov. 15, and will announce the winner on Dec. 6 during its airing of "CNN Heroes: An All-Star Tribute."