Trip Report: Alska by Glacier
A multi-day glacier backpacking trip is a lesson in sleeping surfaces, dining options, and the notion of civilization.
Heading out the door? Read this article on the new Outside+ app available now on iOS devices for members! Download the app.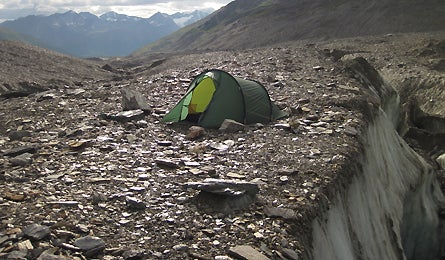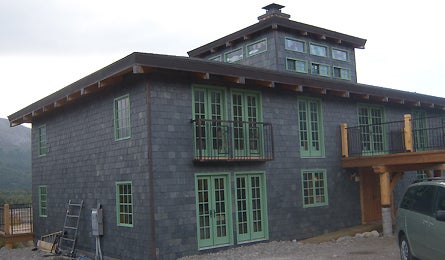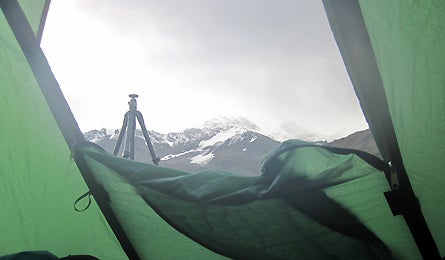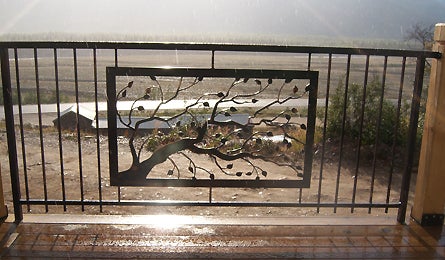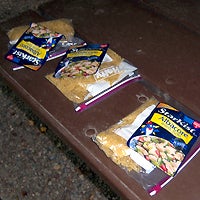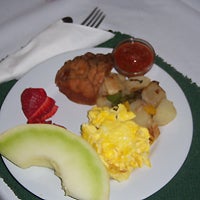 Last Saturday night I slept here.

On a glacier's edge (the Castner Glacier), in rainy, sun-never-sets Alaska on a sleeping pad with a fast leak. I'm pretty sure the location of this tent was chosen, by my trip mate Steve, for its cinematic purposes–not for my safety.
Steve fastened the tent to the ground with rocks. Secure? Yes. Safe? Not when you're wearing half-laced moon boots and need to make a mad dash to the nearest, uh, rock.


On Sunday night I slept here: The Lodge at Black Rapids.

It was the nicest piece of real estate I saw in all of Alaska. (No, I didn't see the Governor's mansion.) The lodge had big cushy beds, down comforters, and lots of pillows. Steve didn't sleep so well; I did.
These two pictures represent just some of the contrasts I experienced on a multi-day backpacking, car-camping, lodge-napping tour of glacial Alaska I recently returned from. Whenever I spend a good chunk of time outdoors, exerting myself, the indoors takes on a whole new meaning; the reverse is also true. The lines between what's civilized and what isn't becomes blurry. Small details become huge. Large spans of time drift away. My fingers repeatedly go numb.
For instance, although our tent was treacherous, it came with this view:


But the lodge came with custom iron work:


The tent came with box after box of mac 'n cheese, which I haven't eaten since I was a kid. It was fast, filling, and when topped with tuna, a perfect blend of carbs and proteins: backpacking fuel at its finest.
But the lodge came with home-cooked meals, linen napkins, and tunes from the iPod. The lodge also came with a stomachache of my own making because I inhaled halibut, pesto pasta, homemade bread, coleslaw, veggies, and freshly made pineapple upside down cake. Then, just eight short hours later, there was a hearty breakfast, complete with homemade sticky buns.
Over the next few weeks I'll be rolling out slideshows, blog entries, and videos from the trip; a magazine package from Steve will be the pièce de résistance. But while the line is still muddled between indoors/outdoors…and before I head to sunny California on Thursday…I wanted to capture a little bit of the push and pull a wilderness adventure has on a desk jockey.
Oh and all that stuff about having to backpack with your bff? Not an issue in this case. Steve and I got along just fine. Even if he said I'm a chicken shit driver.