Trail Chef: Readers' Favorite Breakfasts
Kick off the morning with cheesy bagels and gourmet oatmeal.
Heading out the door? Read this article on the new Outside+ app available now on iOS devices for members! Download the app.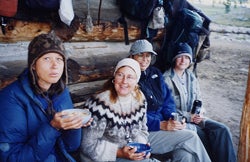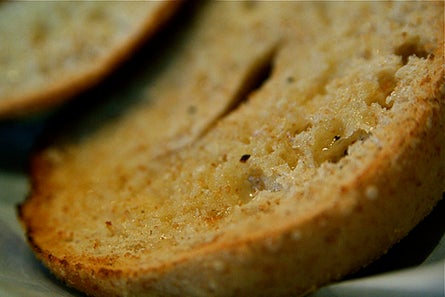 The season's first epic snowstorm has been pummeling us here in Boulder for two days now—and, not coincidentally, my usual cold cereal jones has been replaced with a craving for something hearty and warm. It's the same on the trail: When it's summer, you can snarf a handful of peanuts and call it breakfast. Winter? Not so much.
Luckily, you guys have a new solution—make that two solutions—for chilly mornings. Roll outta your sleeping bag, pull on your booties, and try these two satisfying breakfasts submitted by BACKPACKER readers.CHEESY BAGELS

Serves 1. Submitted by Kipp Ertl.
1 bagel

2 slices precooked bacon

Onion slices to taste

Extra sharp cheddar cheese to taste

Cholula hot sauce (optional)

Squeeze butter
In camp

Cut bagel in half. Squeeze some butter into a frying pan and fry the bagel, sliced-side down, until browned (flip it once). Repeat with the other half. While bagel is cooking, slice onion and cheese. Also slice bacon strips in half. When bagel is done, remove from heat and add bacon slices to the pan; cook until crispy. Place onion slices on top of the bacon, then top with desired amount of cheese. Continue cooking until cheese melts and the whole thing begins to stick together. Place one bagel half on top of the cheesy concoction and press down gently; the filling should stick to the bagel. Remove from pan, add desired amount of hot sauce, and top with the other bagel half to finish the sandwich.
Trail Breaky

Serves 1. Submitted by Heidi Saufferer.
1 cup rolled oats

3 cups water or milk (use powdered milk)

1 handful dried cranberries

1 handful sunflower seeds

1 teaspoon cinnamon

2 tablespoons butter

2 tablespoons brown sugar or beet syrup
In camp

Place water and oats in a pot and bring to a boil. Reduce heat to a simmer and cook until soft and creamy. Add the rest of the ingredients, stir, and enjoy.
Do you have another breakfast favorite for cold mornings in camp? Tell us about it in the comments section!
—Elisabeth Kwak-Hefferan
Photo credits: stevendepolo (top); luckypass